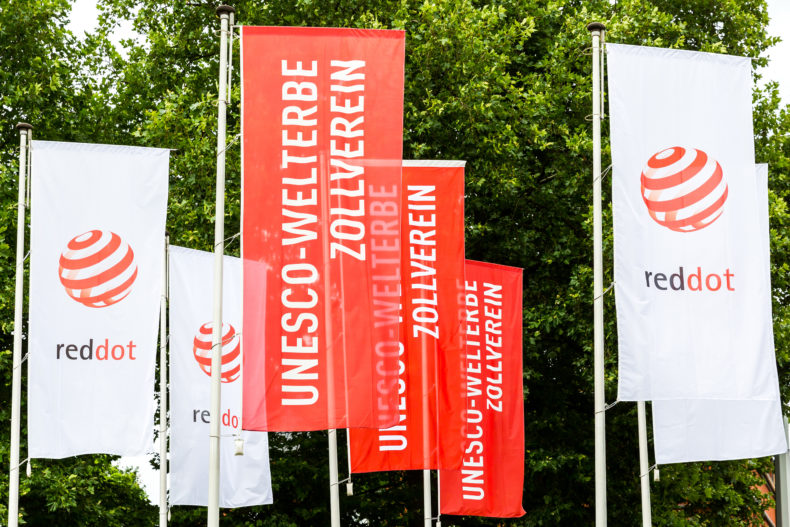 The day finally arrived to collect the two prestigious Red Dot awards, presented at an official Winners Gala event, in the lovely Aalto-Theatre on 3rd July in Essen Germany. There was no escaping the fact that the evening was dominated by iconic European design tradition, from the Alvar Aalto designed theatre and opera house, to the iconic Unesco World Heritage Design Museum by Lord Norman Foster, located on the site of a former colliery, where all product winning designs will be exhibited until 6th August.
The exhibition is a breath-taking example of current art in industrial design with over 1000 innovations and products from over 42 countries, including of course those from Arthur Holm! (The ingenious conference system cover plate UnderCover won in the Communication Technology category, and the super slim retractable motorised monitor DB2 won in the Computer & Information Technology category).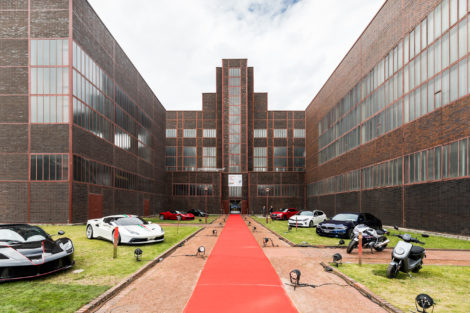 The iconic UNESCO Heritage Site Design Museum
Read about this exceptional Design Museum here:
http://www.red-dot-design-museum.org/essen/about-us/architecture/
If you are in Essen please go and see the winners' exhibition, it is so inspiring to see the range of genius products!
Closes on 6th August so hurry!
http://www.red-dot-design-museum.org/essen/dates/detail/event/design-on-stage-winners-red-dot-award-product-design-2017/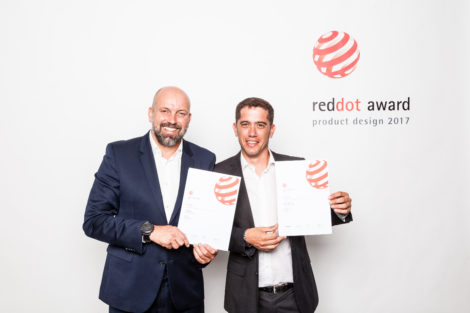 Congratulations to the Arthur Holm team!
The Winners Gala event was truly a night to remember! There was magic, good vibes, enthusiasm and history in the air! All that excitement, combined with a stunning location made it a fairy-tale evening. The Aalto Theatre is an impressive building with an organic, asymmetrical auditorium layout, indigo blue seating and flexible acoustics. After the official photos were taken, the winners were able to relax and mingle with pre-ceremony cocktails, then it was off to the award ceremony to collect the awards.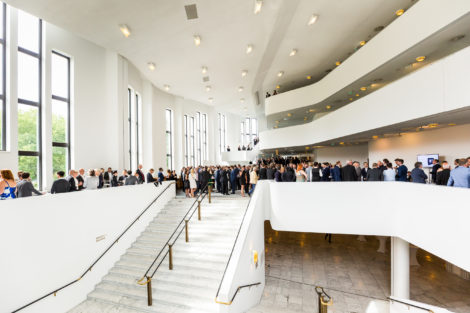 Waiting to go into the ceremony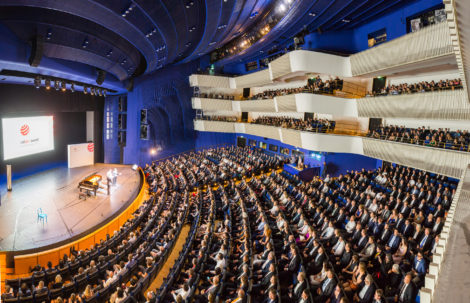 A full house!
It really is such an honour to be a part of such a rich, international design heritage that the Red Dot win bestows, this year we are in good company with other winners being Apple, Audi, Bosch, BMW, Ferrari, Ikea, Samsung, Samsonite, Tag Heuer, Vodafone among others…
See the winning products here:
http://red-dot.de/pd/winners-privileges/online_presentation/?lang=en
Both the DB2 and UnderCover will now take their pride of place in the Red Dot Design Yearbook 2017/2018 which was published on 3rd July 2017. The online portal is an important research tool for business, media, the design industry and consumers in general to find out more about the latest innovative products.