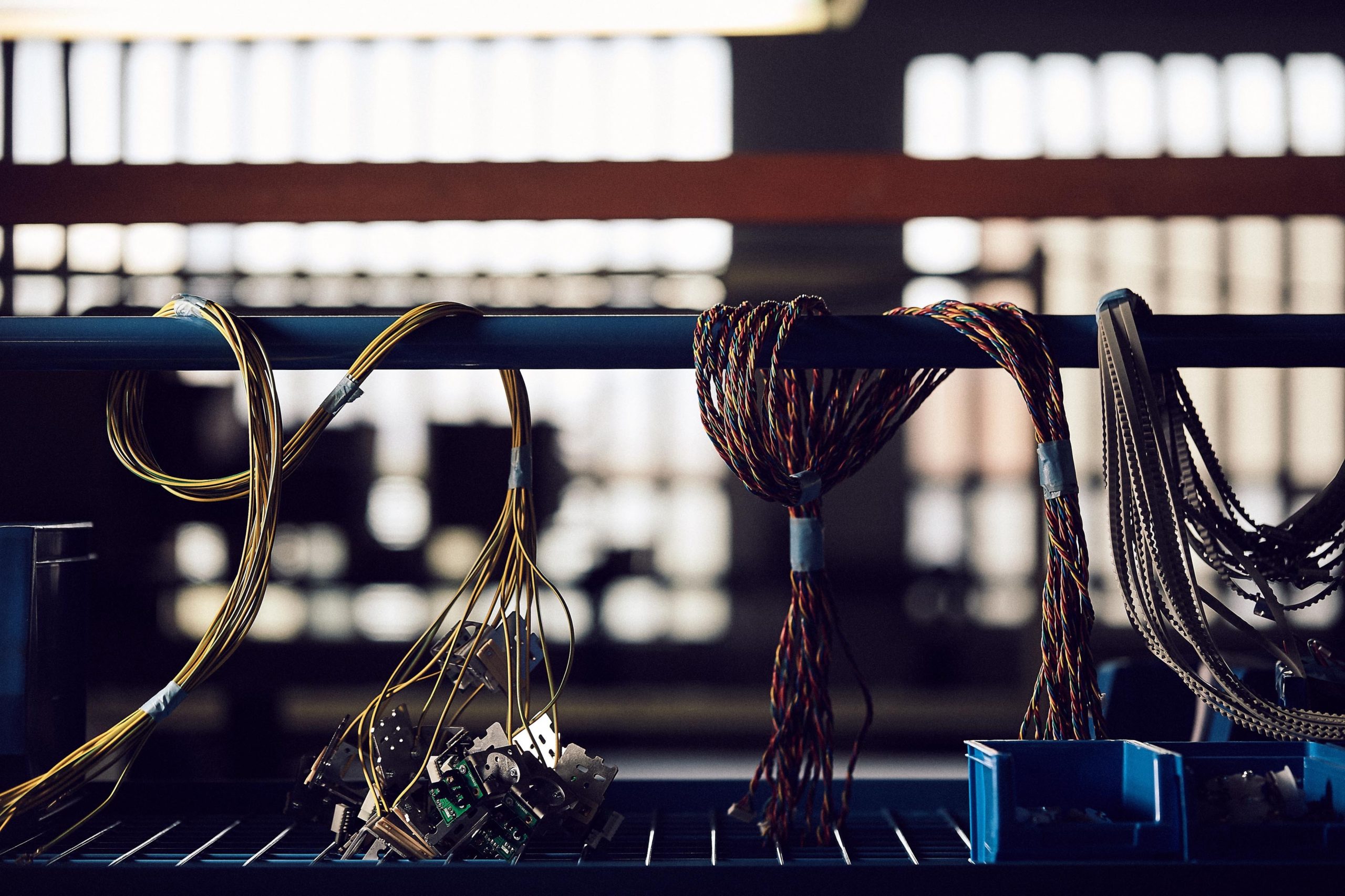 In the past 10 years Arthur Holm has made continuous product investigation, development and innovation and as a result of this can proudly say they own 27 patents (and growing!), have presence in over 45 countries and solutions in more than 20,000 installations.
But the ideology and spirit of the brand is very much about hand crafting and artisan workmanship. Using the highest quality materials and skilled craftsmen and women to create the products, the brand successfully blends this with an award-winning design aesthetic and cutting edge technical features. So, getting back to our roots means we always welcome the possibility to work on small projects too, involved with the craftsmen as well as system integrators, such as an installation recently completed in Grenoble, France for a Notary firm.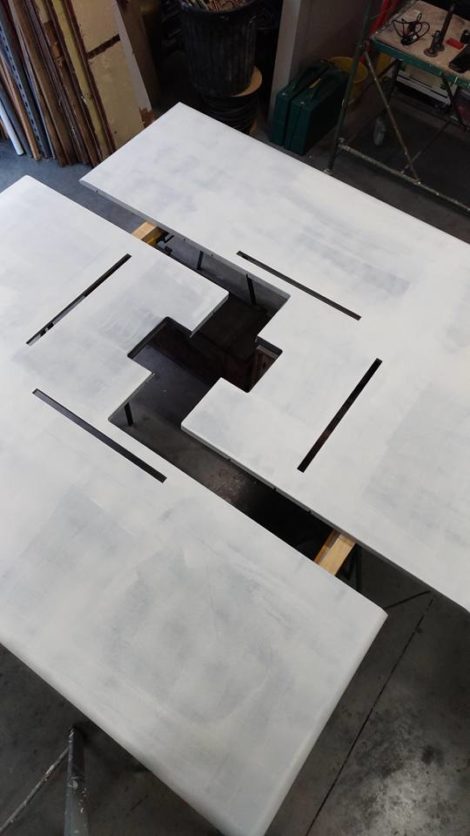 Two interconnecting table pieces
The client requested four slim DB2 retractable motorised monitors, to be integrated into a hand-crafted meeting table. The two modular tables were constructed from concrete and steel which gives a creative, industrial feel, and is the perfect material contrast for the DB2s extra slim and smooth appearance. The two modules can be maintained or moved apart for extra flexibility during working meetings.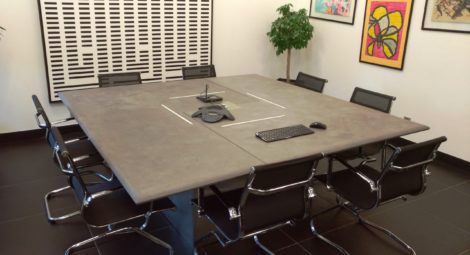 DB2 integration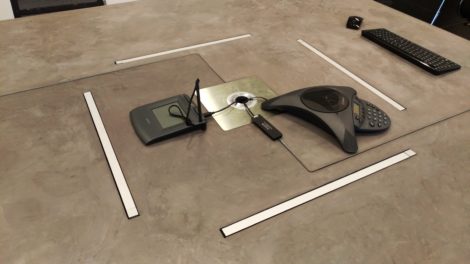 Metal customised cable collector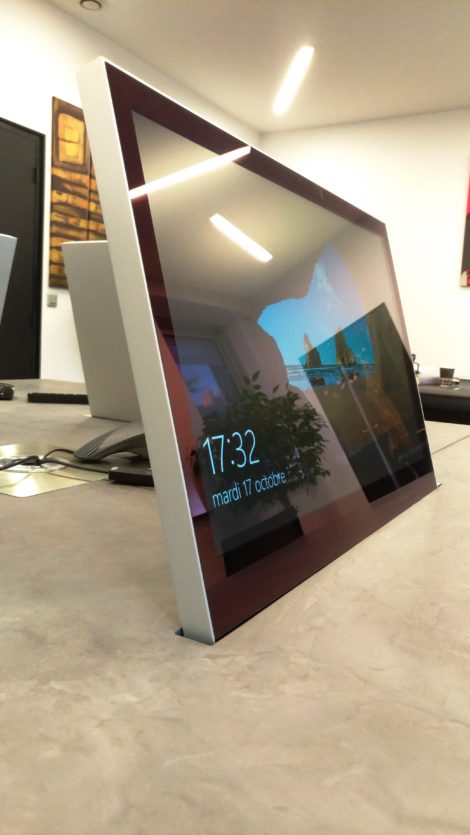 DB2 monitor in use
After all the layers of concrete were polished, a final waxed layer was applied to ensure a smooth working surface.
A Polycom Sound station completes the conference room set up.
The four DB2 monitors integrate perfectly with the table. The office space is now a more comfortable and flexible environment.
The client was extremely satisfied and that makes us very happy!