Dynamic3Share personalised with conference features
Dynamic3Share motorized monitor with microphones, charger, HDMI input and voting system.
This customisation consists in a Dynamic3 motorized and foldable monitor with DynamicShare integrated view and share contents very easily. The monitor is a rotating model, so the screen opens, rotates and closes with the screen facing up or down. This Dynamic3 monitor also includes two microphones, a USB charger, an HDMI input and a voting system, allowing users to participate in discussions and debates in a collaborative way.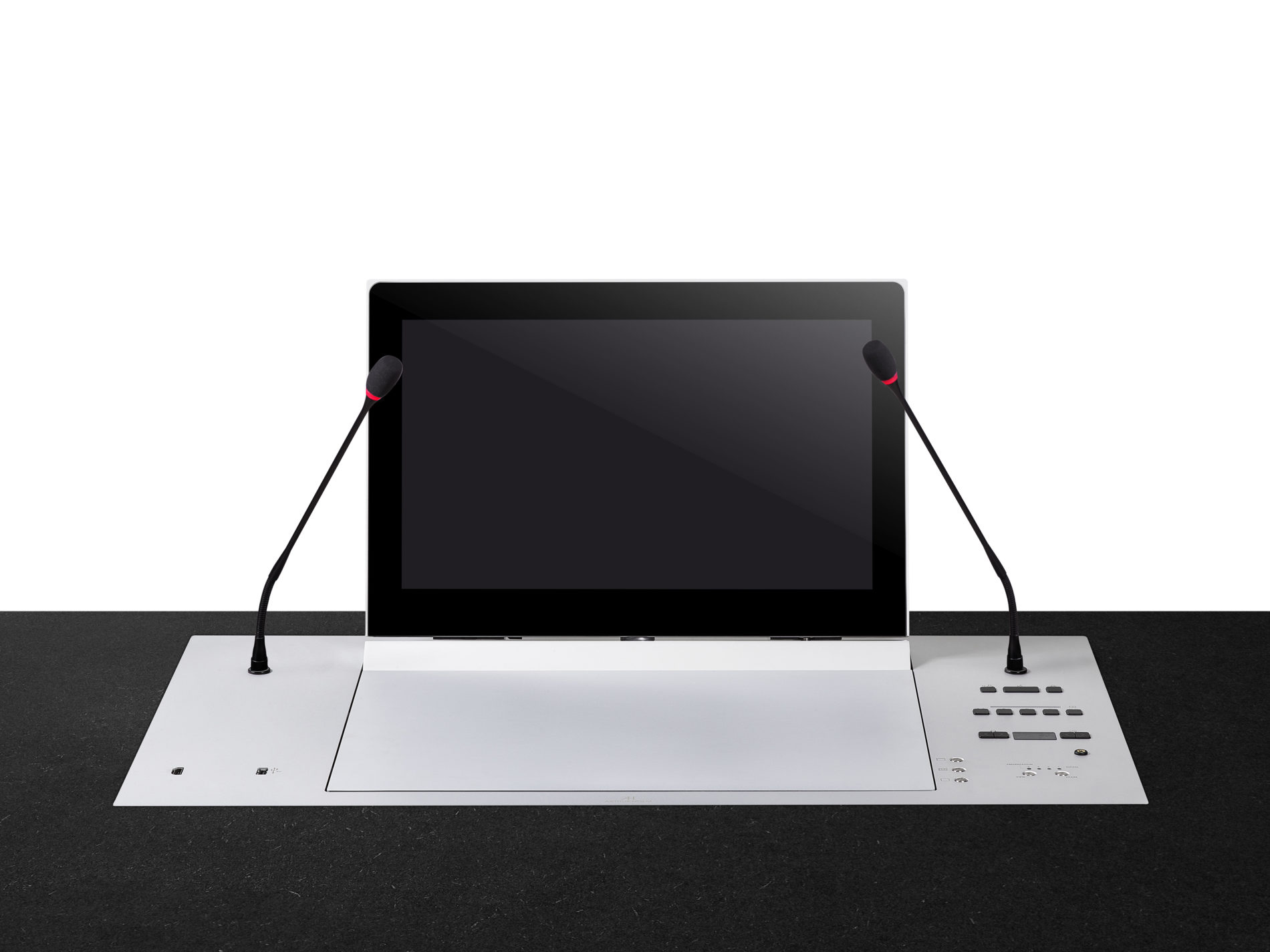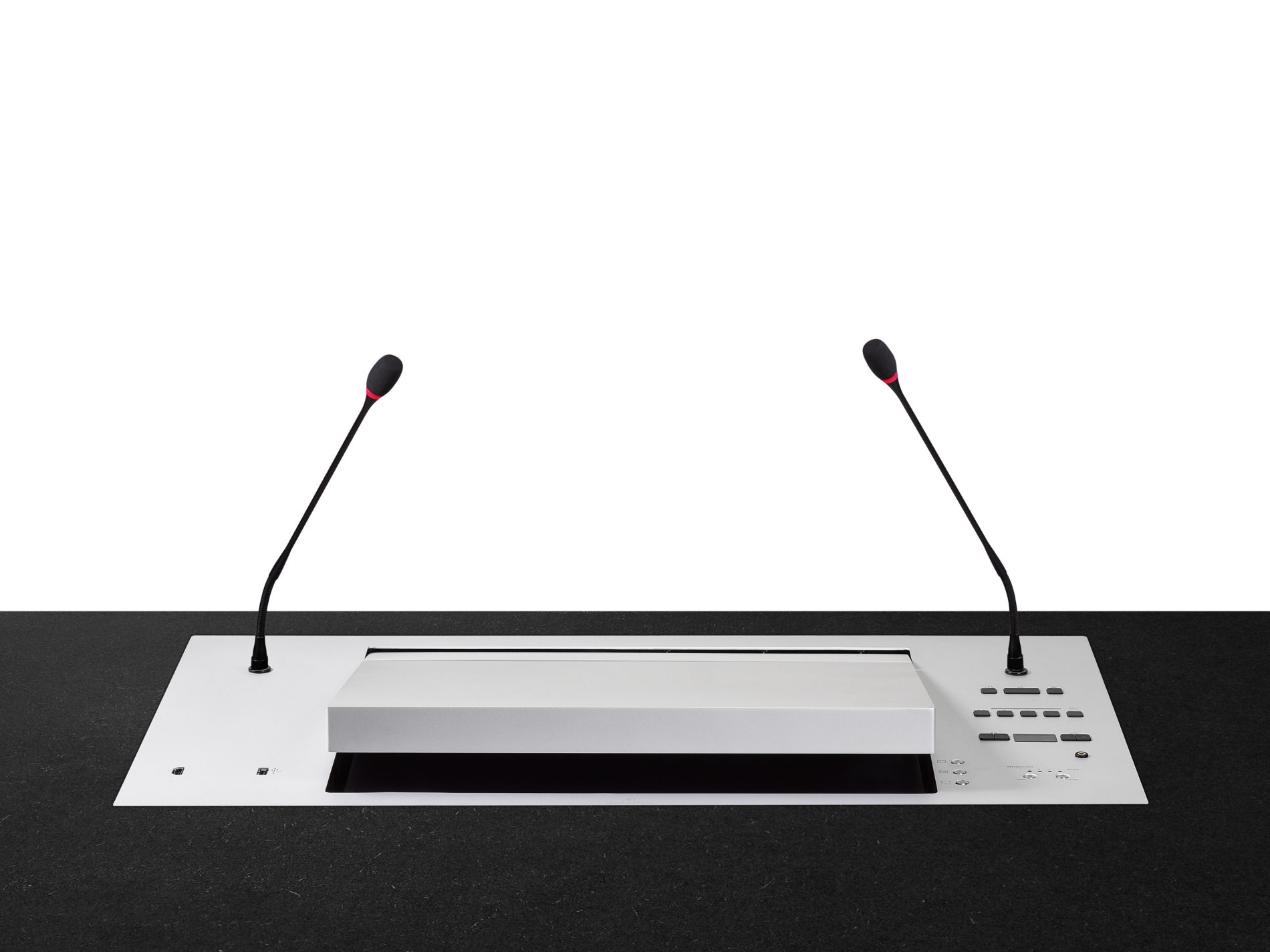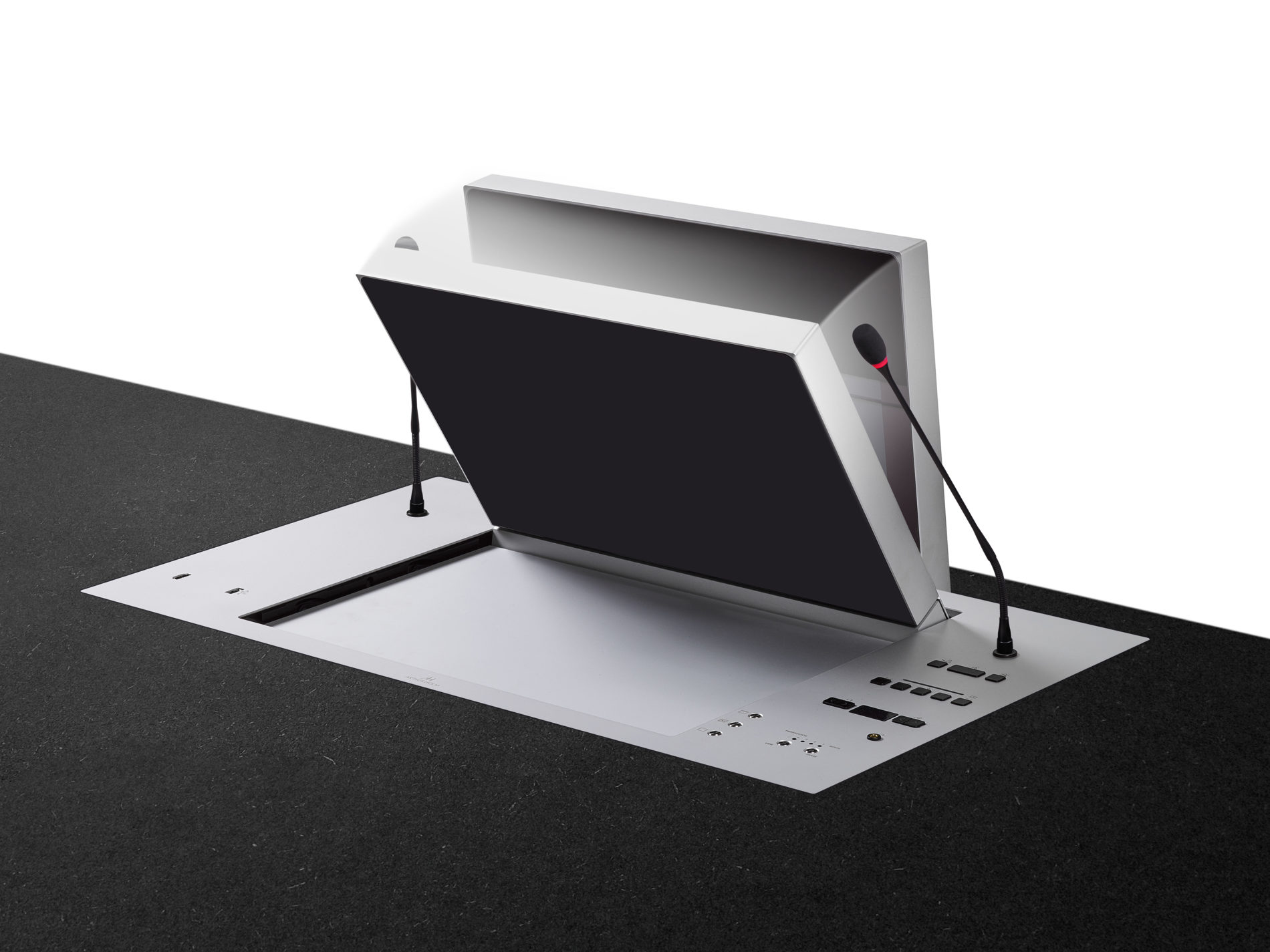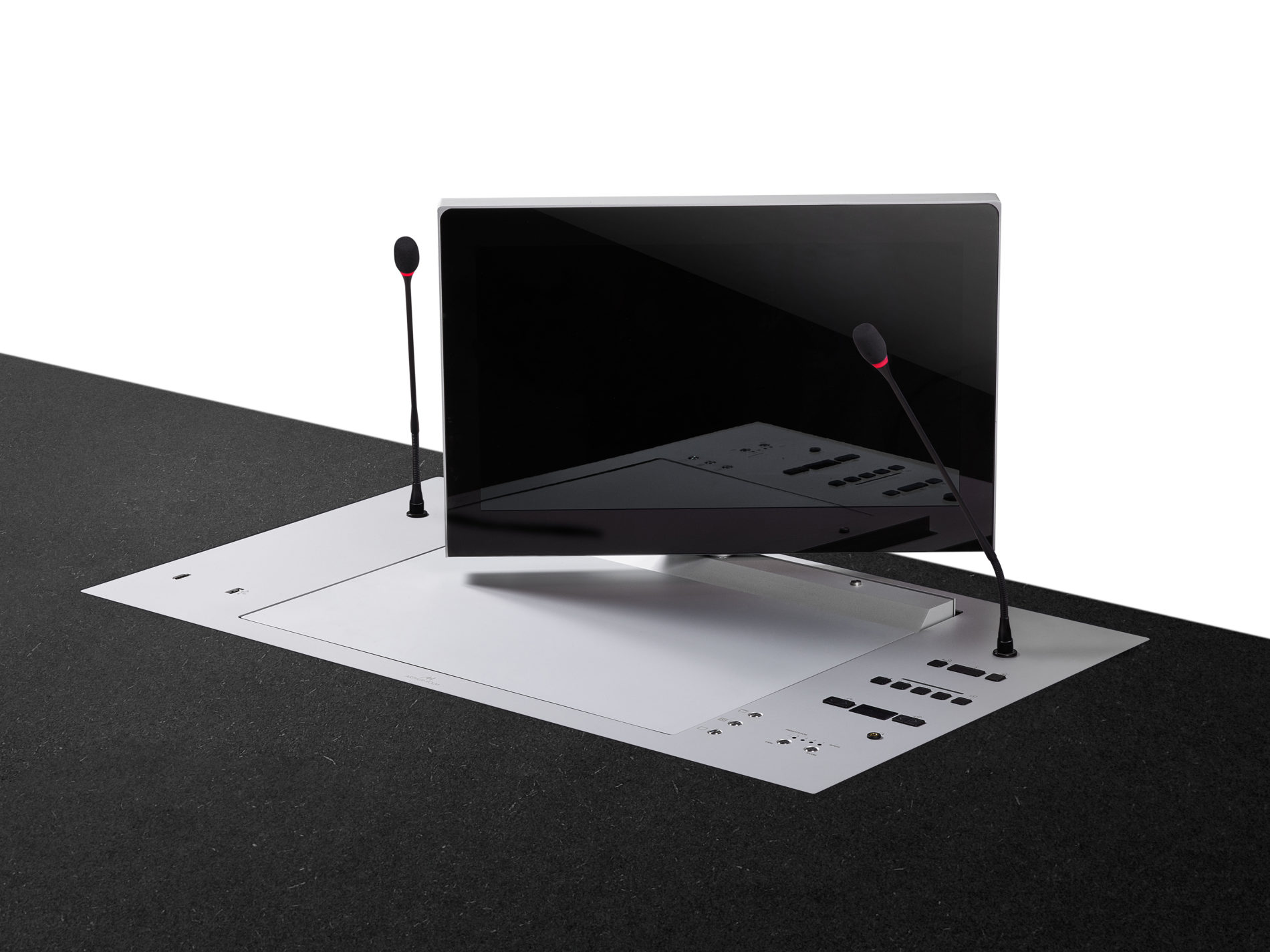 Dynamic3 motorized monitors
Built entirely of aluminium with black edged anti-glare glass, the Dynamic3 monitors possess a discreet and timeless Scandinavian design. The anodised finish provides a soft, silky effect. The housing is extremely resilient and also serves to dissipate heat. The screen is protected by a high quality glass that reduces the mirror effect. It allows natural transparent colours and can work as a touch surface as well. The Dynamic3 range provides an excellent contrast and unsurpassed viewing angles.
Integrating Dynamic3 motorized monitors in tables is very easy. The back side of the monitor can be covered with leather, Corian or wood, creating a uniform table finish when the monitor is closed. This system is unique, not only in terms of aesthetics, but also in terms of functionality. The screen rises and leans, with an additional 180° rotation movement, and retracts inside the work surface in two different positions, with the monitor facing up or down.
The Dynamic3 sophisticated electronics detects automatically the screen position, positioning the image accordingly. If the sensors detect any resistance, the movement stops to protect the user. The screen lifting system activates automatically the rising of the keyboard and mouse tray. The touchscreen can be used in a completely flat position flush with the work surface. These motorized monitors are available in 15″, 17″, 19″ and 22″.
Products applied to this project