• Creates uplifting, inspiring and productive meeting environments
• Creates a hybrid workplace, ready for remote and in-person teamwork (empower users to collaborate efficiently and effectively from anywhere)
• Utilises flexible, accessible and easy-to-use technology
• Design workplace environments that promote creativity and collaboration
• Accommodates flexible teams
• Creates seamless and intuitive work environments
• Rapidly and easily transforms a room into a dynamic collaboration space
The Arthur Holm Dynamic4 is an all-in-one meeting solution composed of four high-resolution screens, four cameras, two speakers, two array microphones, a CPU, USB power and HDMI inputs.
You only need to connect the power and Internet.
It allows users to connect wireless devices; cable connections are also available (2 x cable, 2 x wireless).
The Dynamic4 can adapt to various table shapes (round, square, rectangular), and also the number of atendees at the meeting.
Thanks to this ingenious flexibility it is perfect for any table shape and any number of users, whatever the meeting requires, to accommodate the correct number of participants. The screen movements can be stored within the unit so users can always return to their preferred setings. Switching between the four inputs is internally stored inside the unit: it has a CPU built-in so you can connect to a server, or you can load your favourite platform like Zoom, Teams, Skype etc.
With the microphone and speakers built-in, it is a perfect solution for conference calls. Switching takes place neatly inside. It is so easy to set up.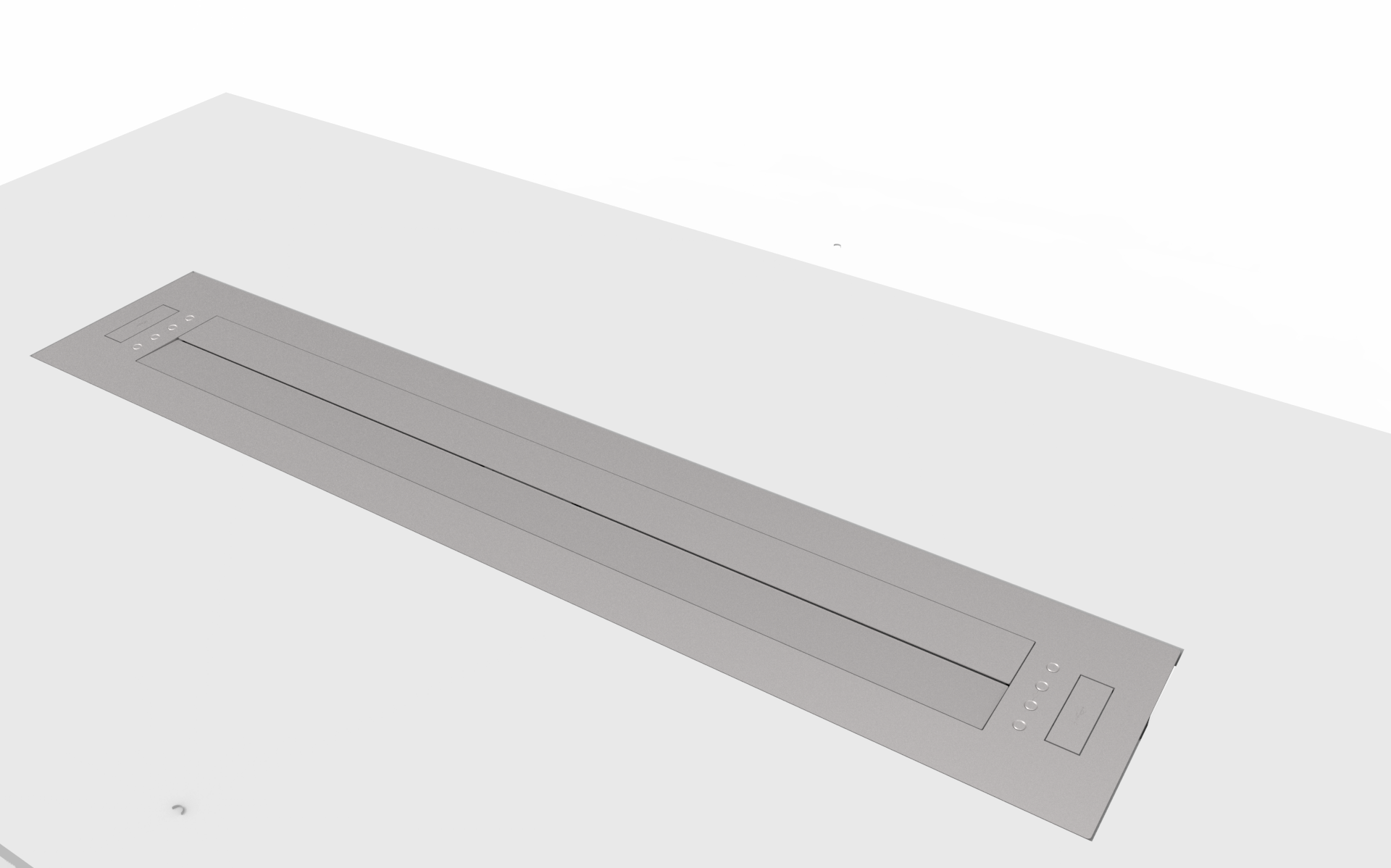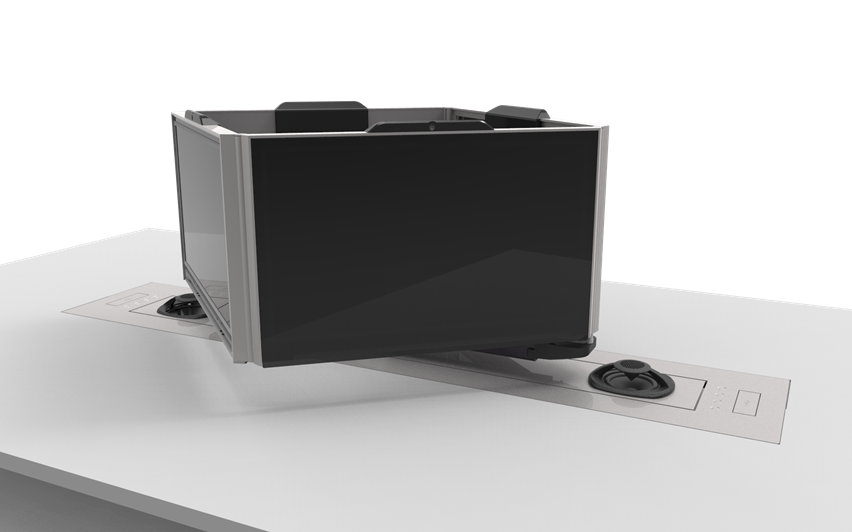 AH17D4HDGA
All in one centre-of-table solution
Helps to optimise space and provide versatility to the table
Adaptable shapes to maximise use comfort
Easy to operate so encourages use
Seamless audio and video experience
Built-in wire cables and connections
Videoconferencing solution that allows remote team connection