Dynamic 4. Hybrid Workplace, flexible, accessible and easy-to-use technology
The Dynamic4 is a unique Windows based media meeting point that creates an unmatchable meeting platform with extended flexibility. It comprises a motorized mechanism of 4 screens with 4 integrated cameras, 2 speakers,2 array microphones, a CPU, 4 USB power and 2 tabletop HDMI inputs . It is a center of table solution that helps to optimize the space and to keep the eye contact during the meetings. By the push of a button, 4 monitors will raise from the table surface.
These monitors can be raised and retracted, they can move to different shapes and rotate to find the perfect position according to the different seats around the table. These monitors can be arranged according to the number of meeting attendees and their position, from a flat diamond shape to a square shape. A software driver allows the 4 cameras to be shown simultaneously, and 2 array microphones together with the speakers ensure a perfect speech intelligibility . The internal CPU comes with Windows 10 and allows to connect to a server or to apps for remote meetings such as Zoom, Teams, Meet, Skype, etc.
The Dynamic4 can rapidly transform any room into an inspiring collaboration space. It is a flexible solution which can transform small workspaces to fully equipped meeting rooms for up to 8 attendees and a presenter. It creates perfect environments where all participants face the center, so that a more comfortable and natural meeting for video calls and presentations is achieved while keeping the eye contact. Focus on the presentation is achieved, screens are close to the users ensuring a perfect visibility and avoiding distractions and interruptions; the whole concept is based on creating seamless and intuitive work environments that helps increasing efficiency and productivity.
The capacity to change the position of the monitors makes it ideal to fit into different shapes  of tables. It is very easy to integrate and to use. Online meeting platforms can be loaded in the internal CPU and local attendees can perfectly interact with the remote ones without having to look at a screen hanged on a wall and being perfectly captured by the built-in cameras while the proximity sound ensures a perfect audio quality. And when the meeting is over, the whole solution disappears within the desk and the table can be used for other purposes.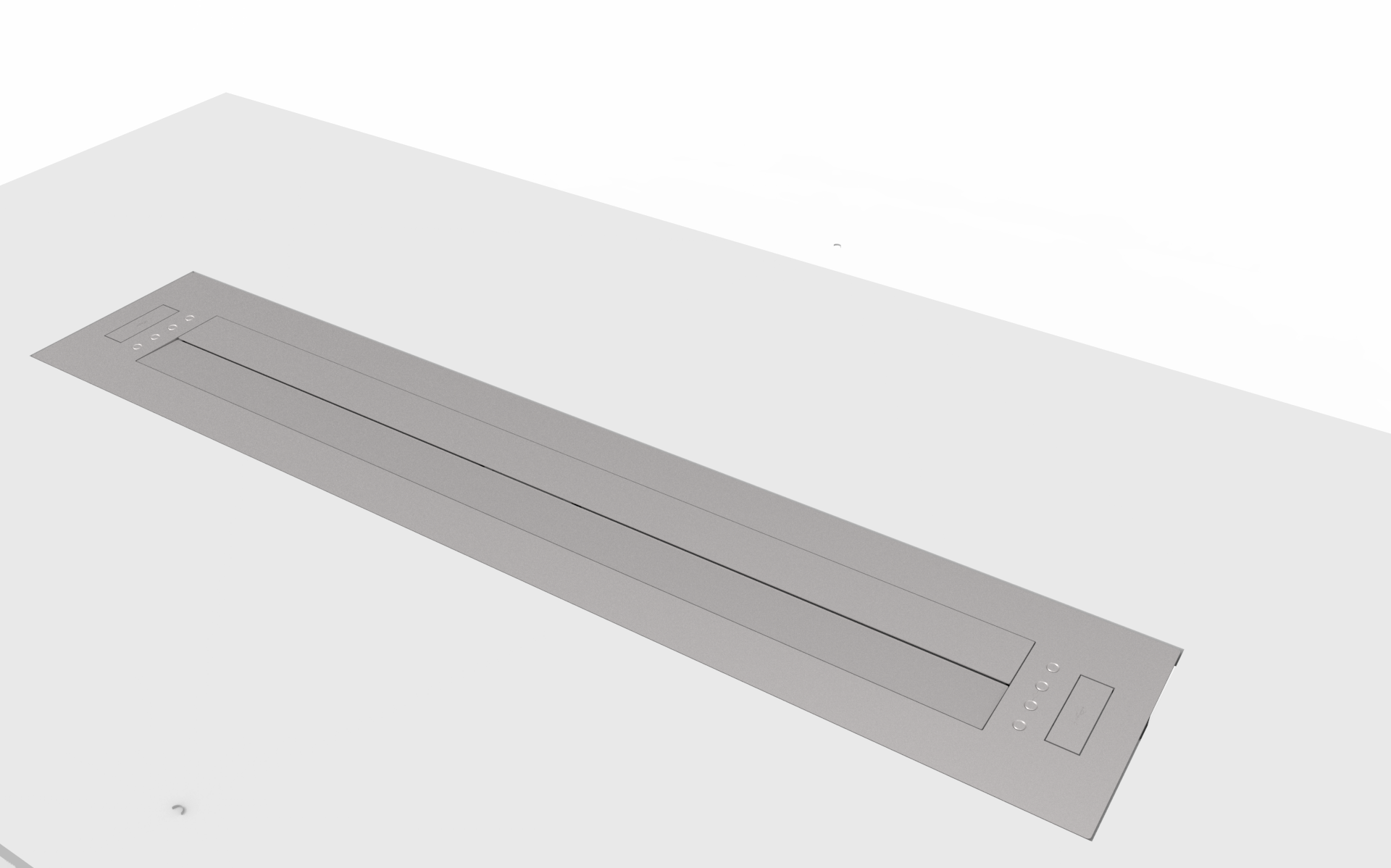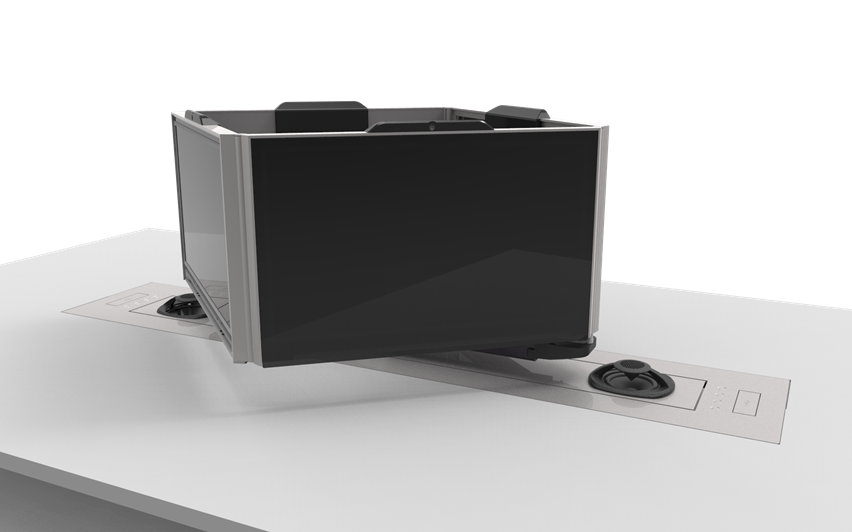 It creates a Hybrid Workplace, ready for remote and in-person teamwork (empower users to collaborate efficiently and effectively from anywhere)
It provides flexible, accessible and easy-to-use technology
It creates uplifting, inspiring and productive meeting environments
It provides versatility to the tables
It adapts to a flexible number on meeting attendees (from 2 to 8)
It increases trust. 

Our body language influences how our words are interpreted by others. Using webcams means you are able to communicate both verbally and non-verbally. If you can read someone's body language, you'll have access to a wealth of additional information that can't be transmitted through a simple telephone meeting.
 Having a visual connection with your meeting participants adds an element of accountability for each person. This will discourage busy attendees from attempting to multitask
It increases productivity.Web conferences allow you to share screens so you can collaborate easily on projects and documents even when you're separated by thousands of kilometres.
AH17D4HDGA
All in one centre-of-table solution
Helps to optimize space and provide versatility to the table
Adaptable shapes to maximize use comfort
Easy to operate so encourages use
Seamless audio and video experience
Built-in wire cables and connections
Videoconferencing solution that allows remote team connection