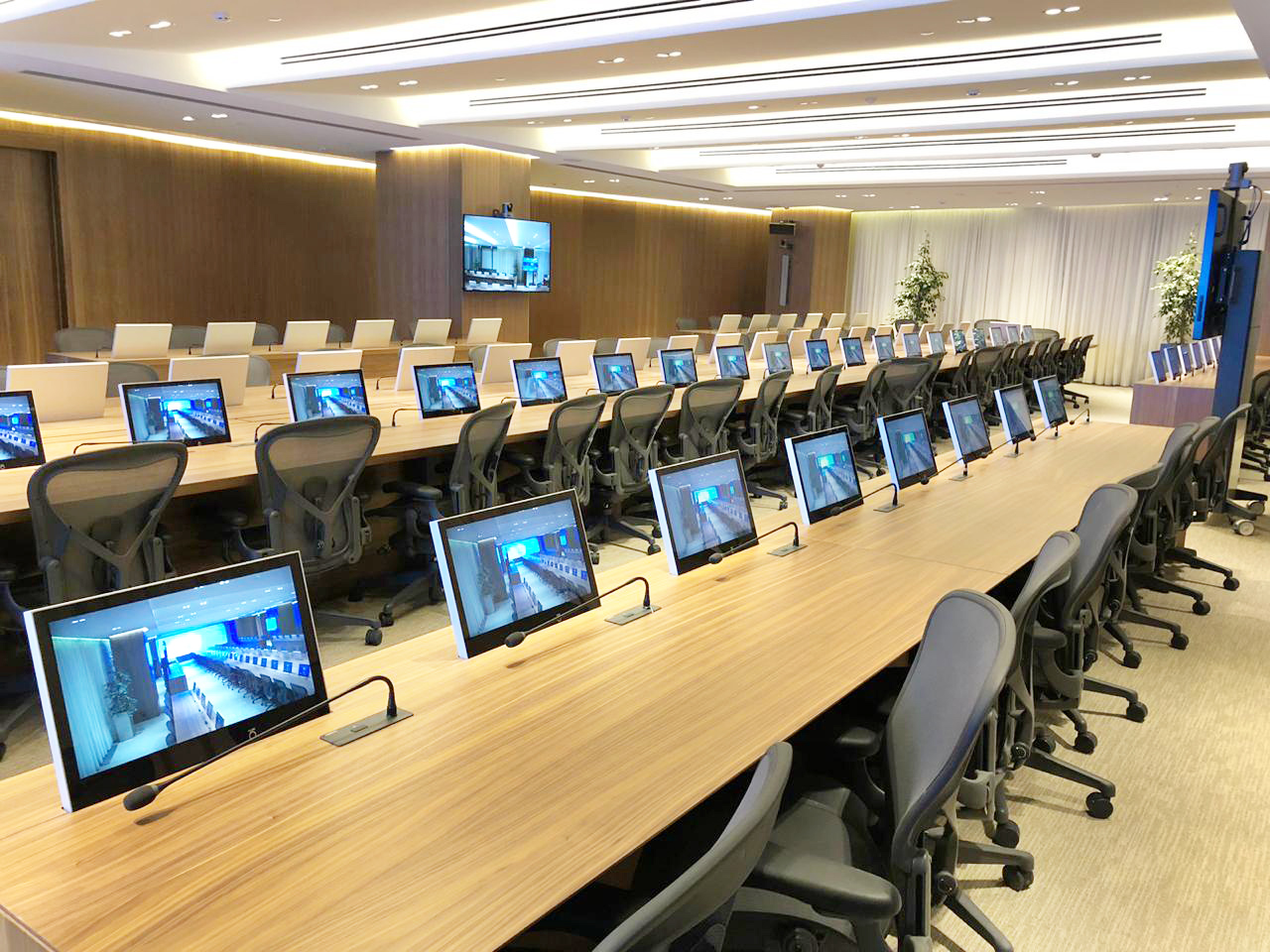 Boardroom of renowned corporation in Moscow
Stylish DB2 monitors installed in large Russian corporate building
Moscow, Russia. 2019
Boardroom
A new project featuring the elegant and contemporary DB2 retractable monitors by Arthur Holm has just been finished for the boardroom of a renowned Russian company located in Moscow. The installation includes many units of the modern looking DB2 monitor, offering the room a high technology asset together with a beautiful appearance.
"Wow" factor is quick and deep on users entering the room and the usability and reliability of the monitors, as well as the flexibility they grant the space with, complete a perfect work environment.
Users can view video documents in an easy and convenient way, so they can analyse more effectively and clearly the contents and subjects of meetings. DB2 motorised monitors can be hidden inside the table when they are not needed, so meeting participants can also have a clearer view of the room and a flexible desk for discussions or other purposes.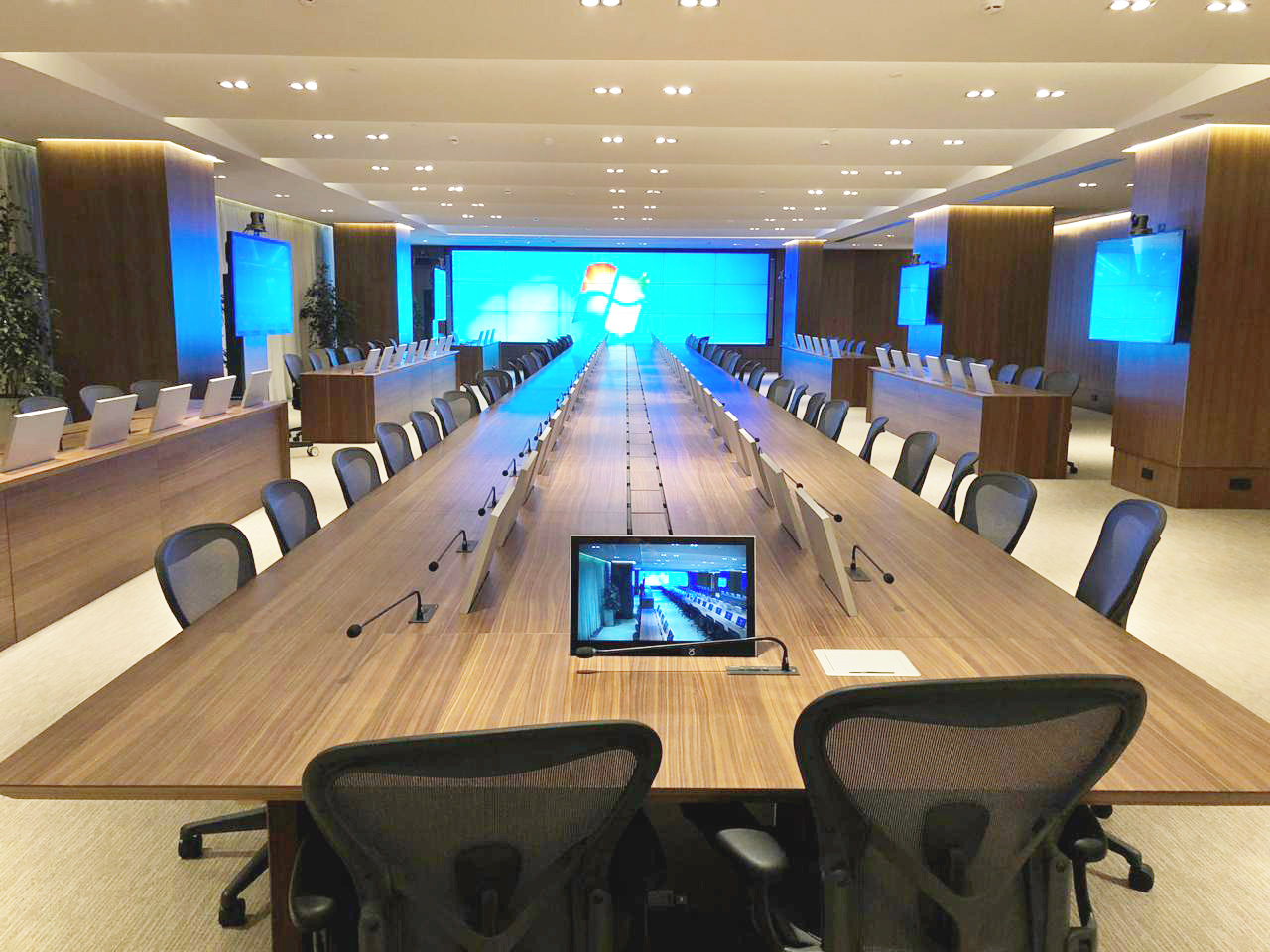 Design and technology
The DB2 retractable monitors range creates a minimum impact on the furniture design, as they are easy to integrate, intuitive to use and almost invisible when they are retracted. The Scandinavian design of the monitors confers an incomparable image to the room, adding a contemporary and minimalist style to it.
Its cutting edge technology and mechanics allow very silent movements and the option that they can be activated and adjusted through a useful touch control sensor. Made in anodised aluminium, they include a screen with anti reflective glass, offering a superior image quality.
On the other hand, DB2 monitors can be configured and controlled locally or remotely through the AHnet protocol, which allows the adjustment and maintenance of the devices without removing them from the table and also offers problem solving functions.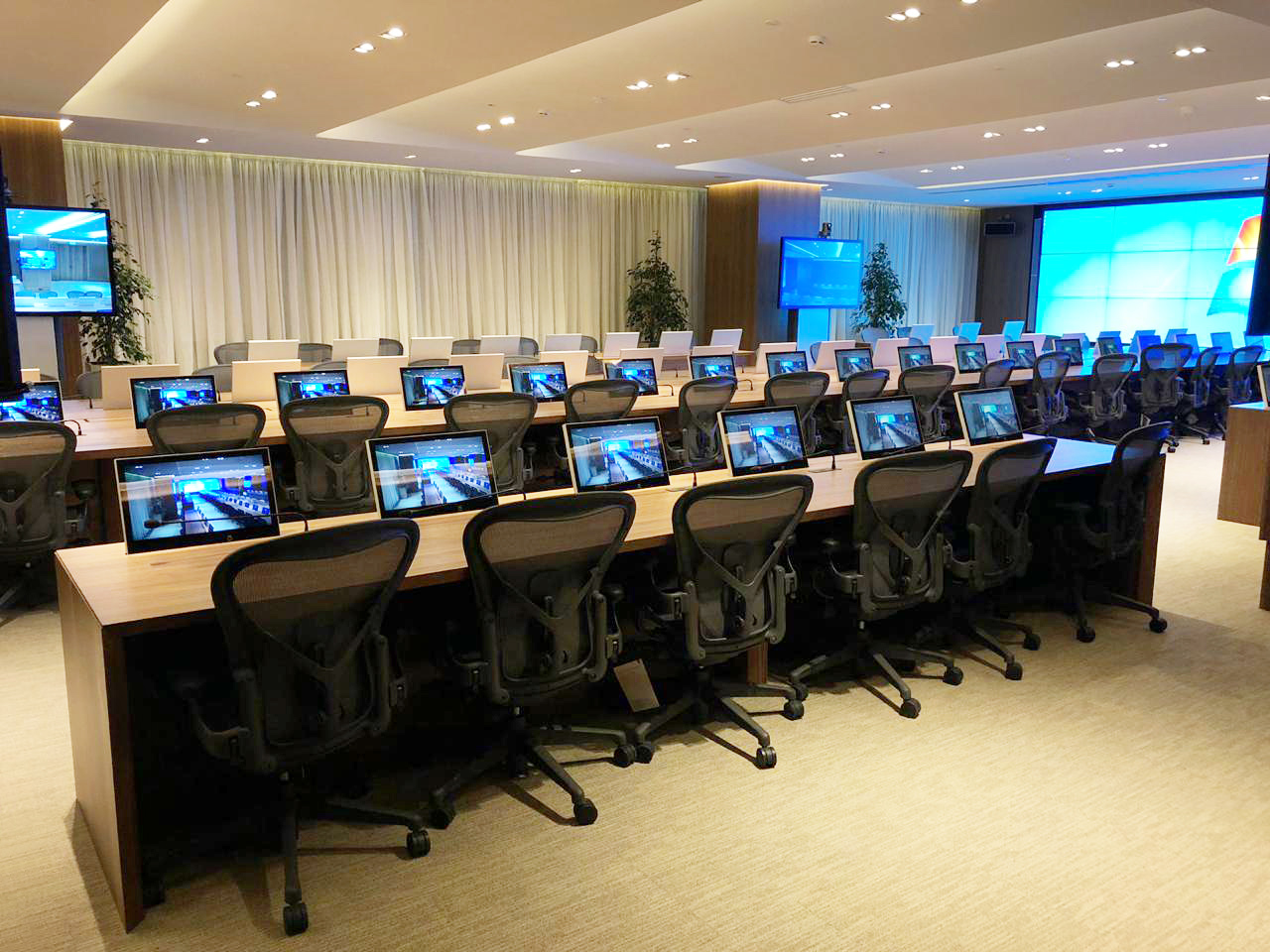 Products applied to this project