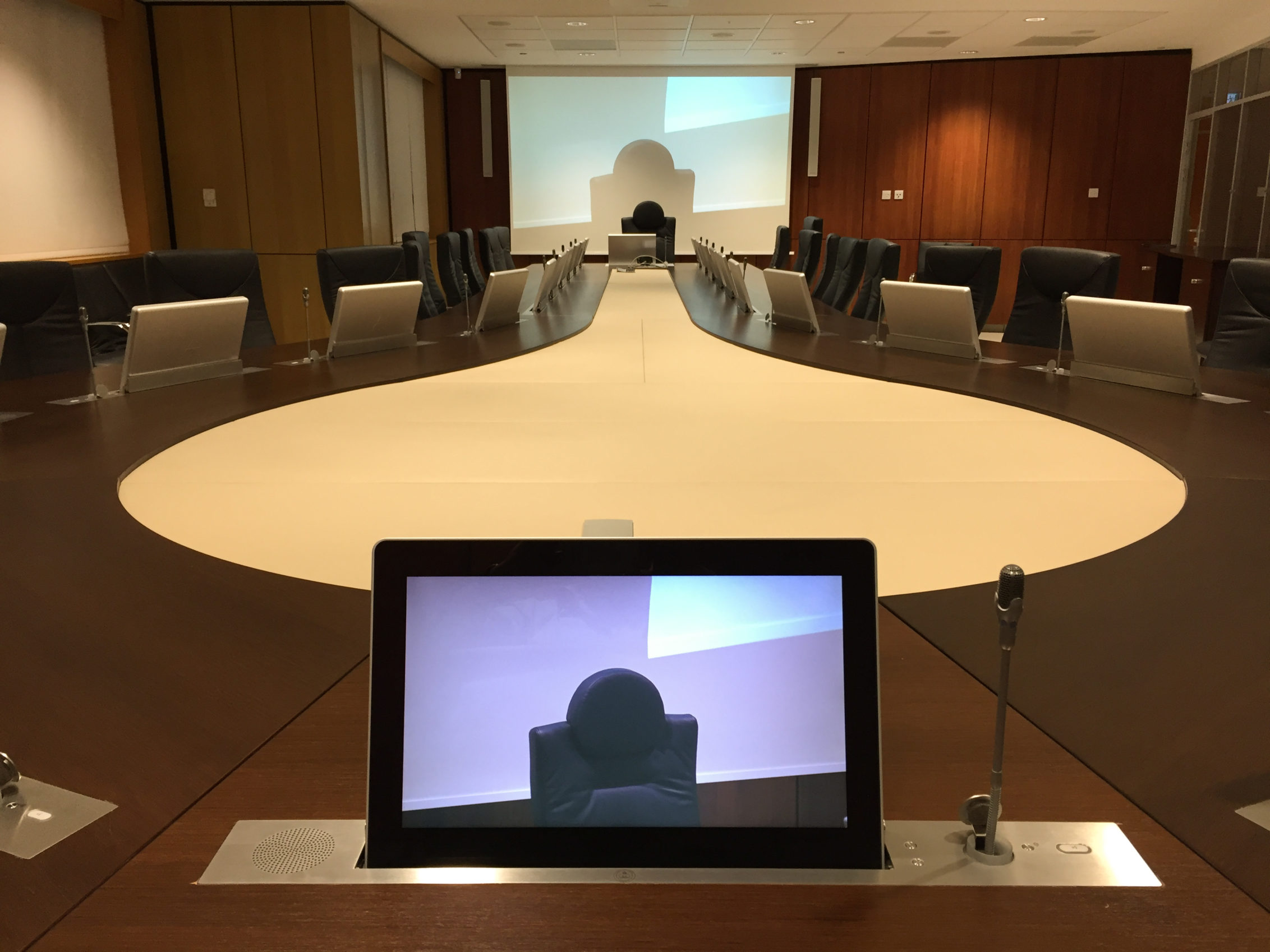 Government installation, Asokoro, Abuja, Nigeria.
DynamicTalk microphones were installed and combined with 17" monitors Dynamic3Talk and DynamicX2Talk, while integrating the DynamicLoop solution!
Abuja, Nigeria
Institution
The secret to a successful relationship is a mystery to many, but at Arthur Holm we know that a combination of good communication, flexibility, understanding and honesty are key, especially considering project development, when working with system integrators and teams from different countries and cultures the need for adaptability, responsiveness (and patience!) is crucial.
We'd like to share a recent project installation that was made in an important government building in Asokoro, Nigeria. Working with two highly experienced German companies Comm-Tec GmbH, and Kuchem Konferenztechnik the project was one of the largest and innovative in terms of technology and product flexibility.
A bit about the companies: For more than 30 years,Comm-Tec has been a distributor of AV media technology in Europe, and now demonstrates its potential to go global.
The AV system integrator Kuchem Konferenztechnik designed and modernised the conference rooms and the main hall. A total of 287 DynamicTalk retractable microphones were installed and combined with 17" monitors Dynamic3Talk and DynamicX2Talk, while integrating the DynamicLoop solution.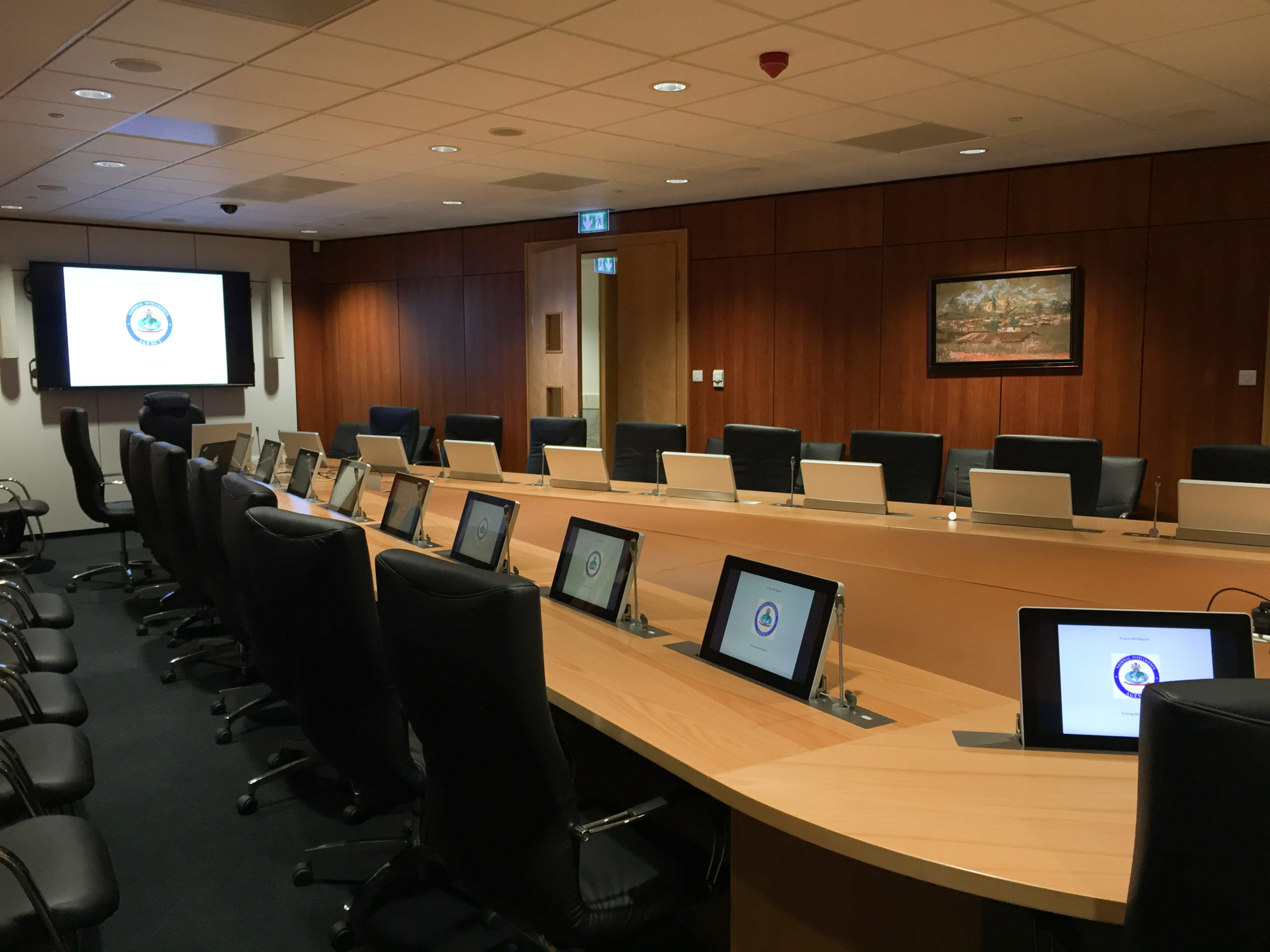 Such is the vast product portfolio of Arthur Holm which offers solutions, displays and microphone lifts from a single source – prepared for quick and easy installation in the furniture. The aluminium finish of each media unit also ensures an aesthetic harmonious integration into the custom-made furniture, with different wood finishes. The selected products Dynamic3Talk & DynamicX2Talk are based on fully flexible motorised 17″ display, which can be tilted for a perfect ergonomic 20º viewing angle.
The ingenious patented lift system of the DynamicTalk "Gooseneck" style microphone completely disappears snugly into the table top when not in use. A specially designed lectern with various customised connections completes the picture in the large main hall and provides flexibility and ease during lectures. Thanks to an intuitive media control with touch panel, the technology can be easily controlled. Monitors and microphones can be extended or retracted in synchronization or in groups as required. Another smart feature is the harmonisation of the ceiling cameras with the conference system. That, together with the DynamicLoop distribution solution means the control and signal management of all connected monitors giving FULL HD content (with zero frame latency) is achieved via a single HDMI cable!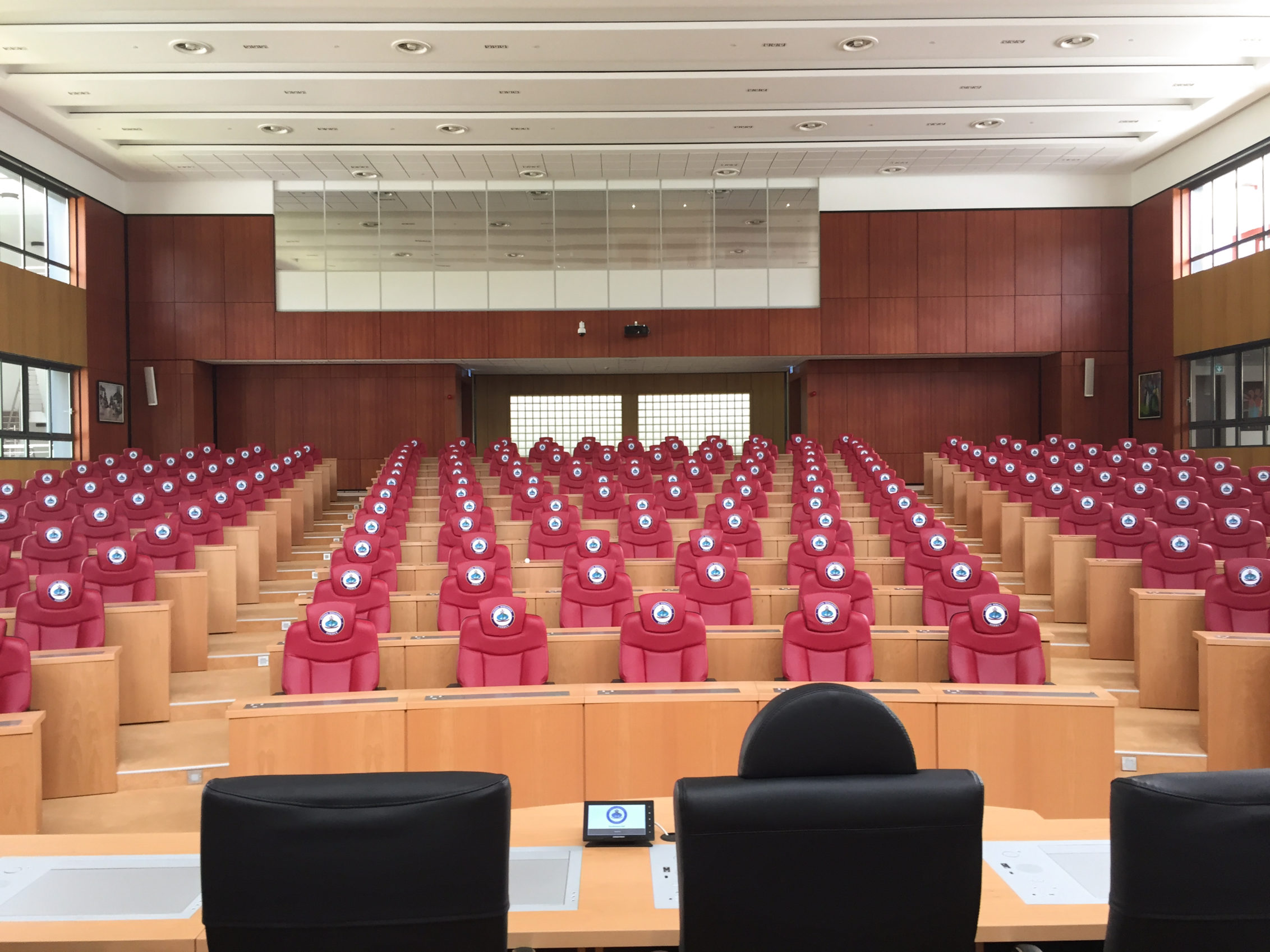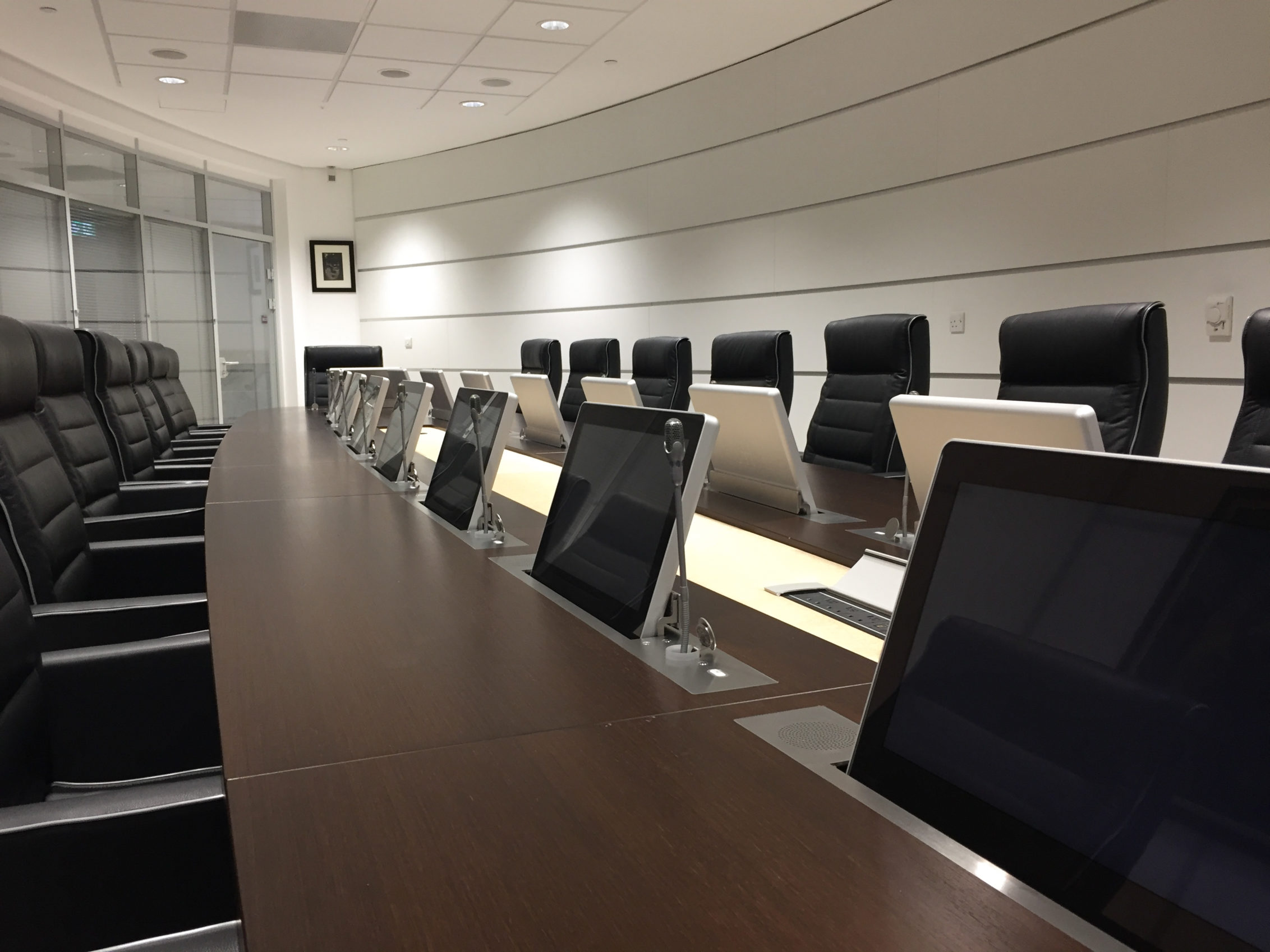 After the installation was completed, the local team of staff was given an intensive product and maintenance training, to be equipped with the knowledge of all the media technology and control features.
We were extremely pleased working with everyone that was involved with this huge project, and look forward to the next installation.
Products applied to this project