Arthur Holm products can be personalised 100% according to each customers' needs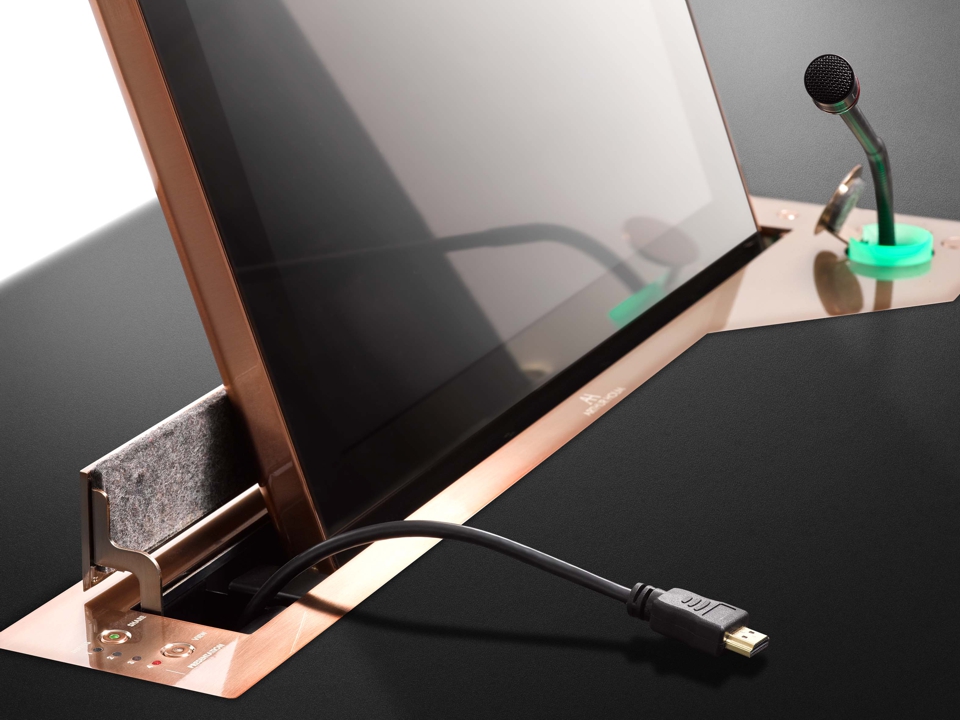 The sky's the limit! Don't hesitate to ask!
We offer a varied and extensive product range, but if we don't have the product that you are looking for we will put together an expert team of designers, mechanical and electrical engineers at your disposal (who have more than 20 years experience). We will work with you step by step to ensure all your requirements and expectations are fulfilled. The products are carefully created to integrate options such as motorised retractable microphones, built in camera, voting system, speakers, USB & multi media connectors, personalised switches and keyboards, among others.
Please contact us. Let us create the perfect customised product!