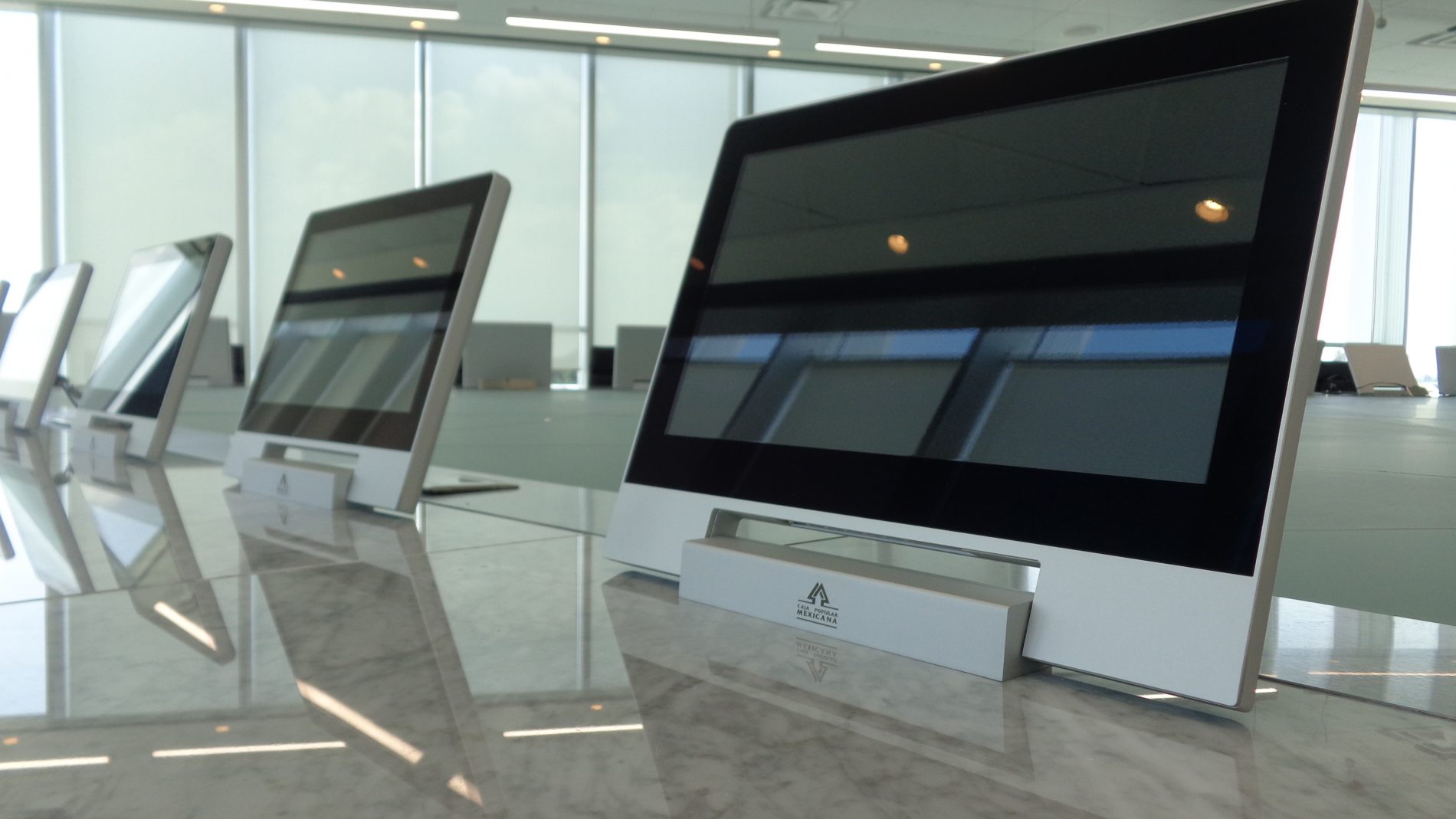 Caja Popular Mexicana, Mexico
The boardroom of the financial entity integrates AH2 manual monitors
Mexico, 2018
Boardroom
The elegant and exclusive manually foldable AH2 monitors by Arthur Holm have been installed in the new boardroom of Caja Popular Mexicana, equipping a superb marble table with the best technology.
For a smart decision making, particularly within the banking sector, it is necessary to analise a big amount of data, margins and numbers. Why should we lose the power of data in conference rooms? Here we have the most effective solution.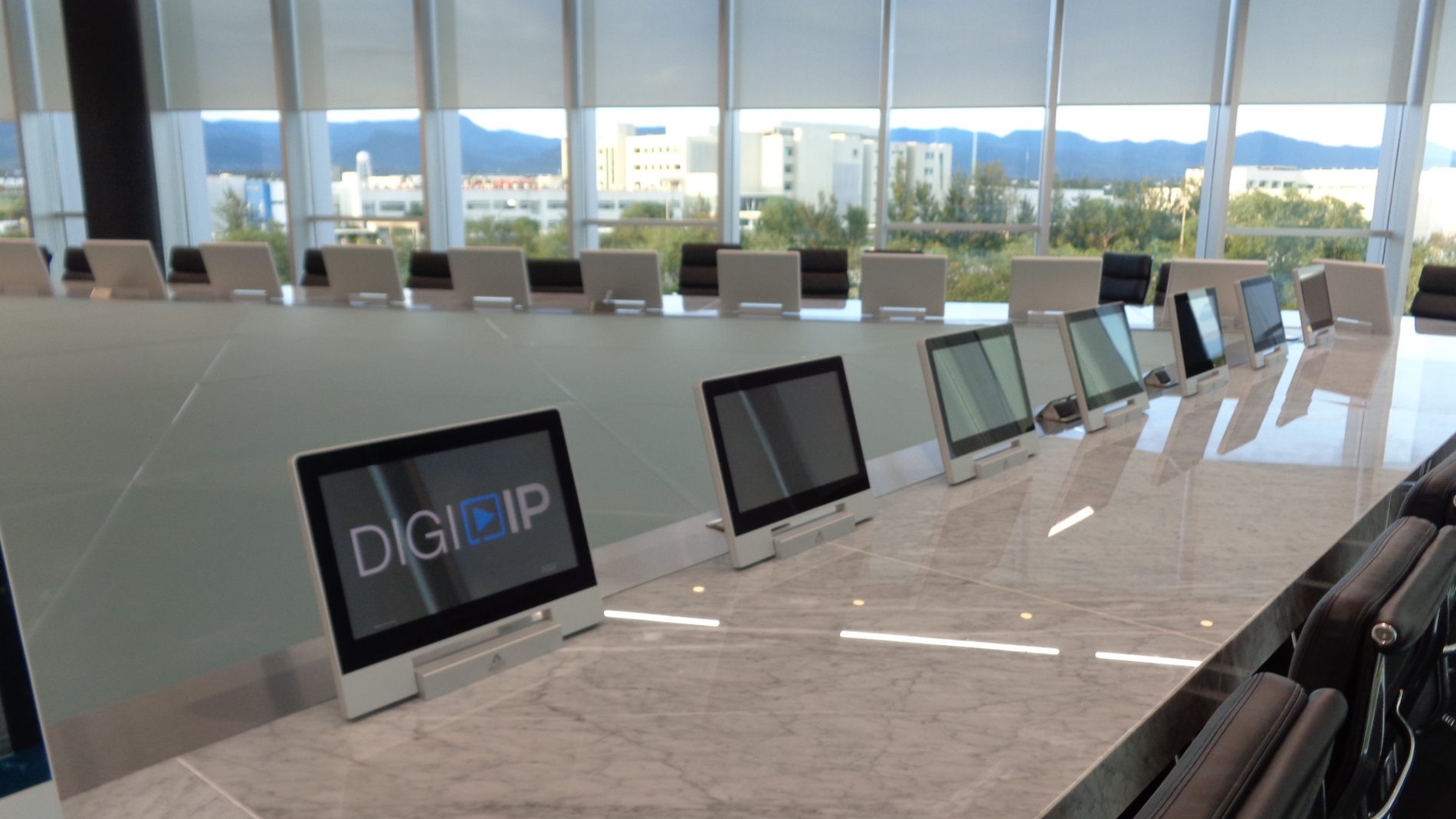 Technology for strategic spaces
Meeting rooms are increasingly strategic spaces for the companies development and an appropriate audiovisual installation means saving unnecessary costs and time, as well as providing more efficiency, frequency and proximity in meetings.
In the project developed for Caja Popular Mexicana, the "V" shape table, the light of the room and the interior design of the space were perfect to install a sober and timeless monitor like the AH2 by Arthur Holm. The aluminum finish fits perfectly with the marble chosen for the table surface. Besides this, the option of adjusting the tilting angle of the screen according to the direct light and the flexibility of its manually foldable system result in the perfect solution: a monitor for each advisor personalised with the bank logo. Looking into every detail with the maximum care.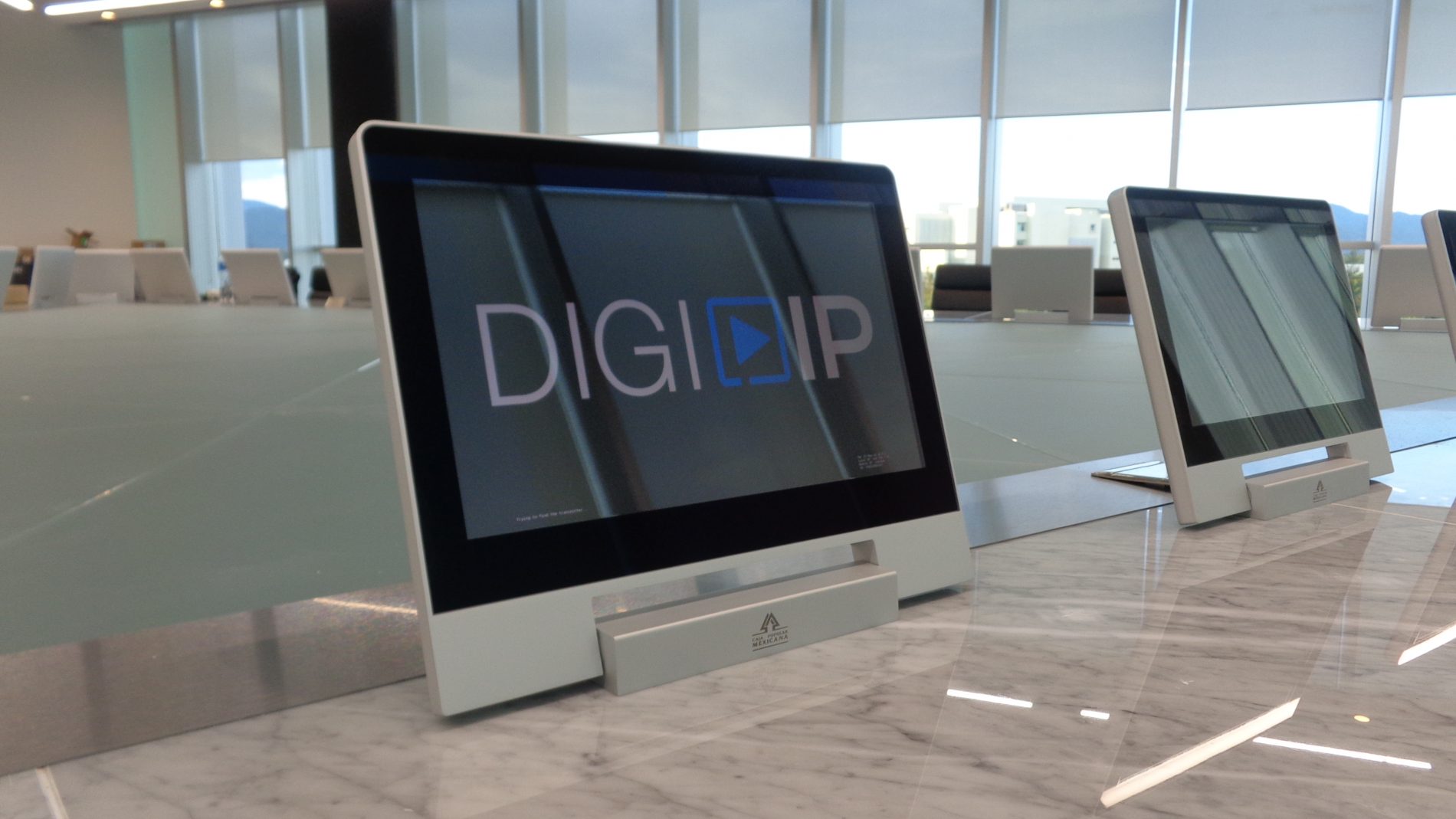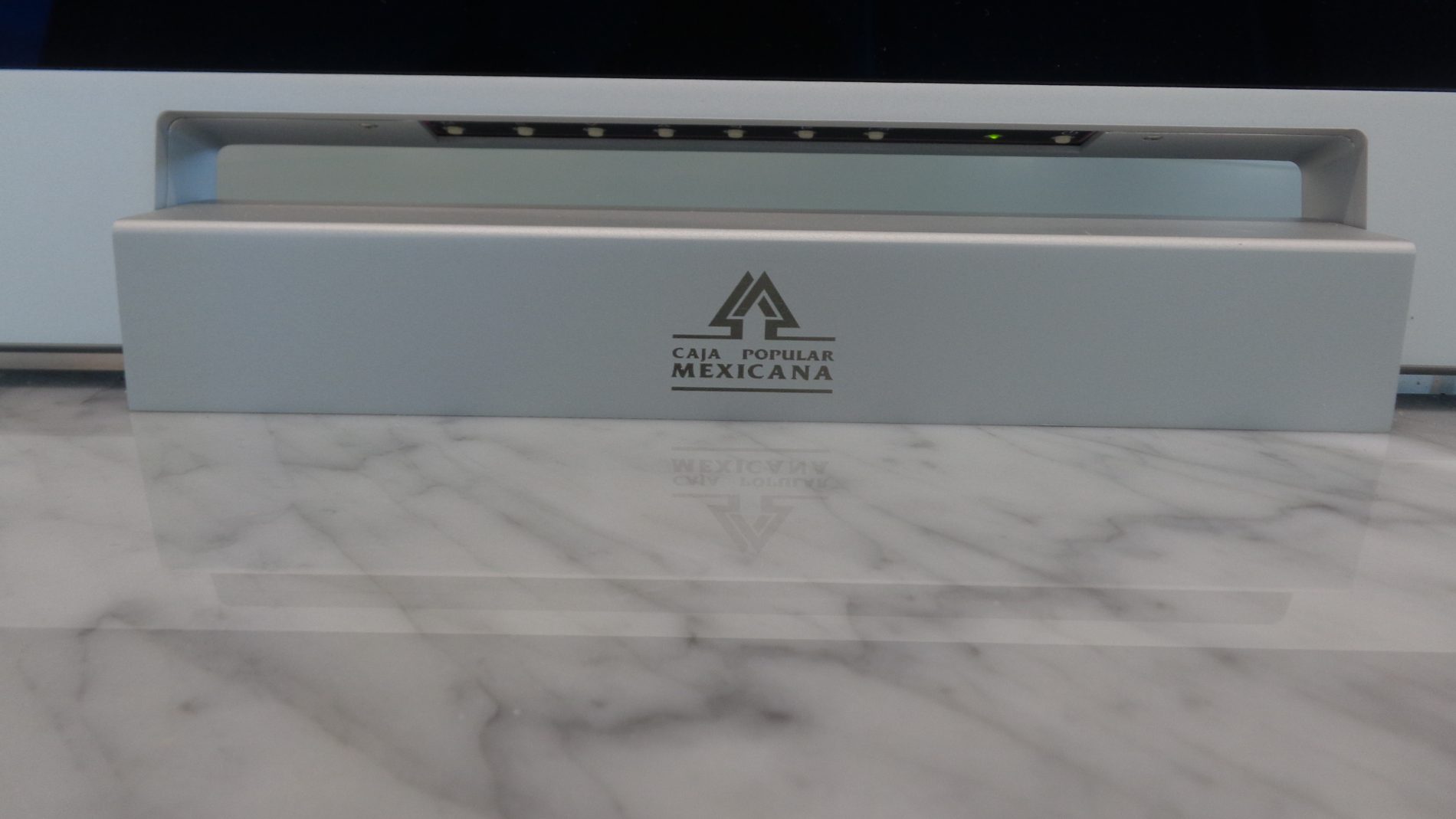 AH2 monitors, elegance and flexibility
Arthur Holm's AH2 is a manually foldable monitor. It can be opened up to 110º and folded manually over the table surface with the screen facing down. The AH2 monitor has been designed for a very easy installation on the furniture and it is extremely compact and stylish. The monitor is completely made of solid mechanised aluminum with a natural anodised finish and it also includes a double anti-reflectiveglass with a black frame. AH2 monitors are available in 17,3" and 22" with a native Full HD resolution and it is HDCP compliant.
Products applied to this project