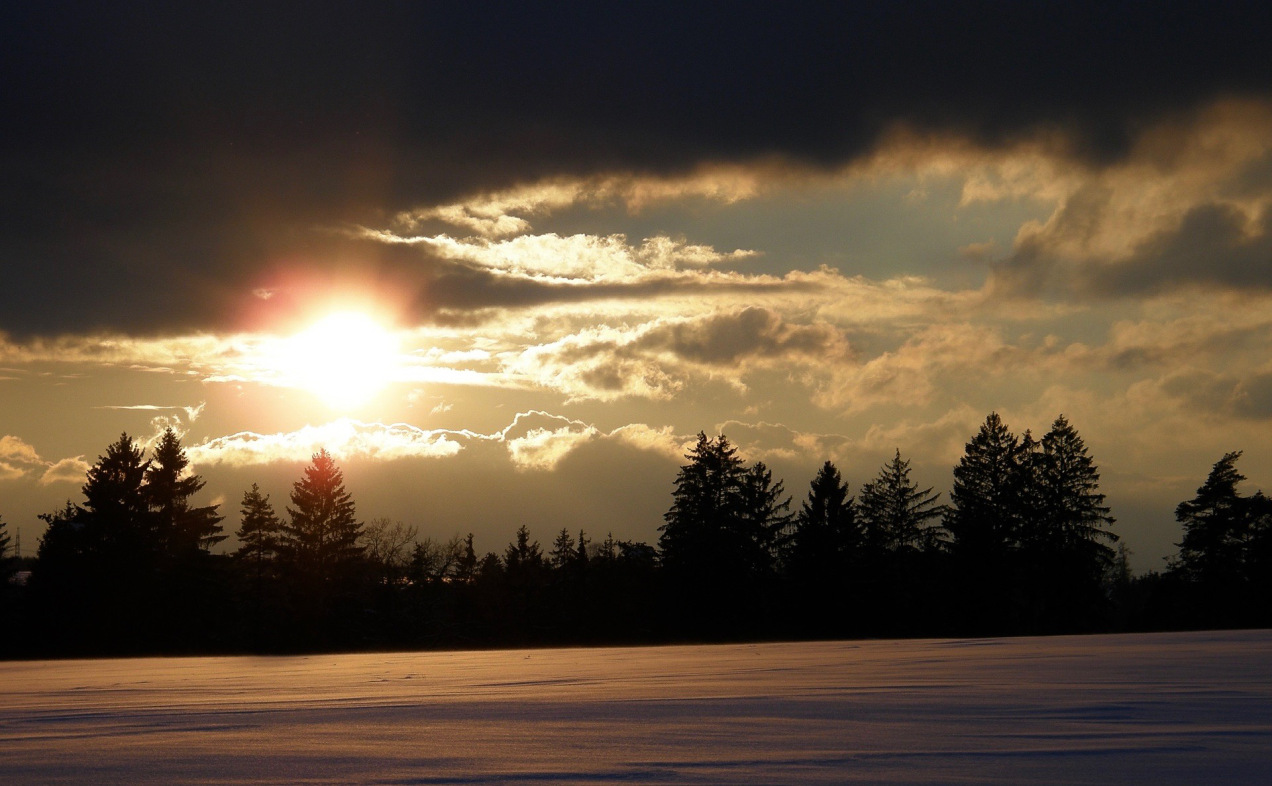 The Scandinavian design ethic is very much evident in the products of Arthur Holm. From the clean ergonomic lines, curved edges and attention to materials used, this design sensibility is clear in such award-winning products as the DB2 and DynamicX2. The origins of the brand's influence started with Danish artisan furniture designer Jorgen Alex Jensen, whose design ethic and artistry have been an inspiration to his family, and has continued to this day with the designs that Arthur Holm produce.
Some important factors to consider regarding the Scandinavian approach to design are the characteristics of the Nordic environment. Scandinavian countries are dark, cold and snow covered for long winter months, peppered with summers of intense bright light and warmth. Nature and the great outdoors, forests and mountains are very important to the Scandinavian psyche so it's not surprising that design has been inspired by such organic forms, and natural materials.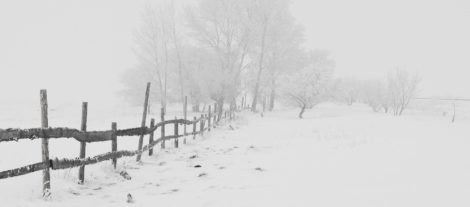 During these long dark winter months, Scandinavian homes offered psychological warmth as well as physical shelter, and it is this emotional warmth that is expressed in texture, organic form or colour. To survive in such inhospitable conditions, it is essential to develop a practical ability that makes the most out of limited resources and be able to deliver workable solutions with optimum control. Importantly, there is always a "human" quality to Scandinavian design even at its most visionary.
Another thing to understand is that Industrialisation came relatively late to the region, meaning traditional crafts were kept alive, and resourcefulness and practicality gave Scandinavian design a clarity, with a vibrant craft tradition rooted in the design process, in both manufacturing and the individual artistic imagination.
To this day the ideology is a driving force behind the concepts of design aesthetic and technological innovation of the Arthur Holm brand.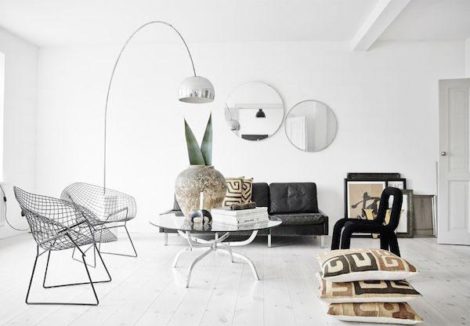 A typical Scandinavian interior
So, what is it about Scandinavian design that is so recognisable and iconic (but typically understated in a very Nordic way)? Comfort and function are very important to Scandinavians, and after function follows form…With this in mind the principal characteristics of classic Scandinavian design are:
Clean lines:  Modern, clean lines, ergonomic structures, solid pieces are much more common, and are a defining feature of the Scandinavian design style. Simplicity really is the fundamental of modern Scandinavian design. The key principle is prioritising function without sacrificing aesthetics. (Think of the DynamicX2 and its beautiful simplicity and functionality).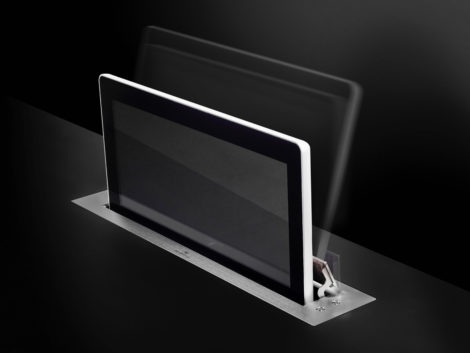 The DynamicX2 in milled aluminium
Natural Elements: The love of bringing nature inside means that wood is an important material with light stains and varnishes to give a feeling of airiness. (Think of the fluid lines and lightness of the UnderCover conference solution that can be veneered in all kinds of materials to match the furniture).
Neutral colour and surfaces: Calm, muted, textured neutrals dominate. These calm colours mean interiors appear spacious and bright, and clever colour and material use make accent pieces all the more important. (Think of a conference room equipped with Dynamic3Reverse monitors in soft aluminium, that feels calm and maximise the space)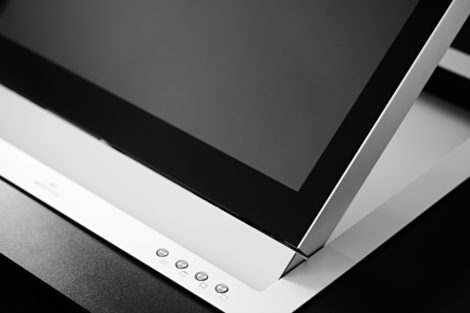 The Dynamic3R in milled aluminium
Arthur Holm can be added to the impressive roster of Scandinavian designers that are making their mark on the world, in this case breaking new ground in design and technology in the meeting rooms of the future, while still retaining a typical Nordic humility in lines, shapes and materials.

Artichoke Lamp by Paul Henningsen in copper/stainless steel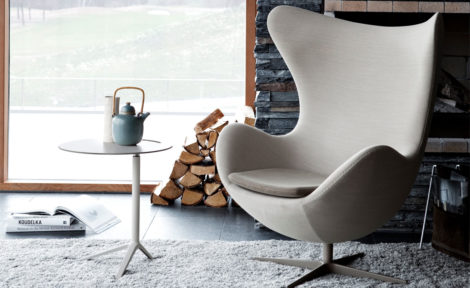 The Egg chair by Arne Jacobsen 1958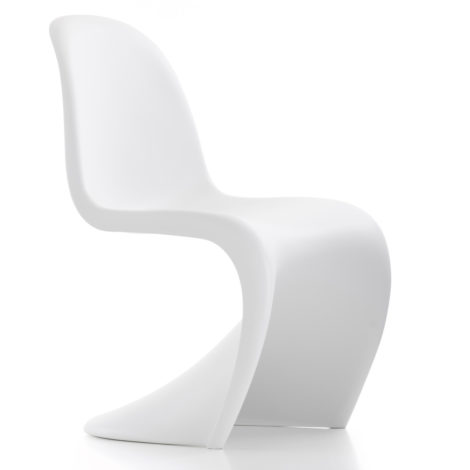 The ergonomic Panton Chair, by Verner Panton 1960
Some ground-breaking Scandinavian designers:
http://www.mydomaine.com/scandinavian-designers-101/slide8
The 10 most iconic pieces of Danish design:
https://theculturetrip.com/europe/denmark/articles/the-10-most-iconic-pieces-of-danish-design/