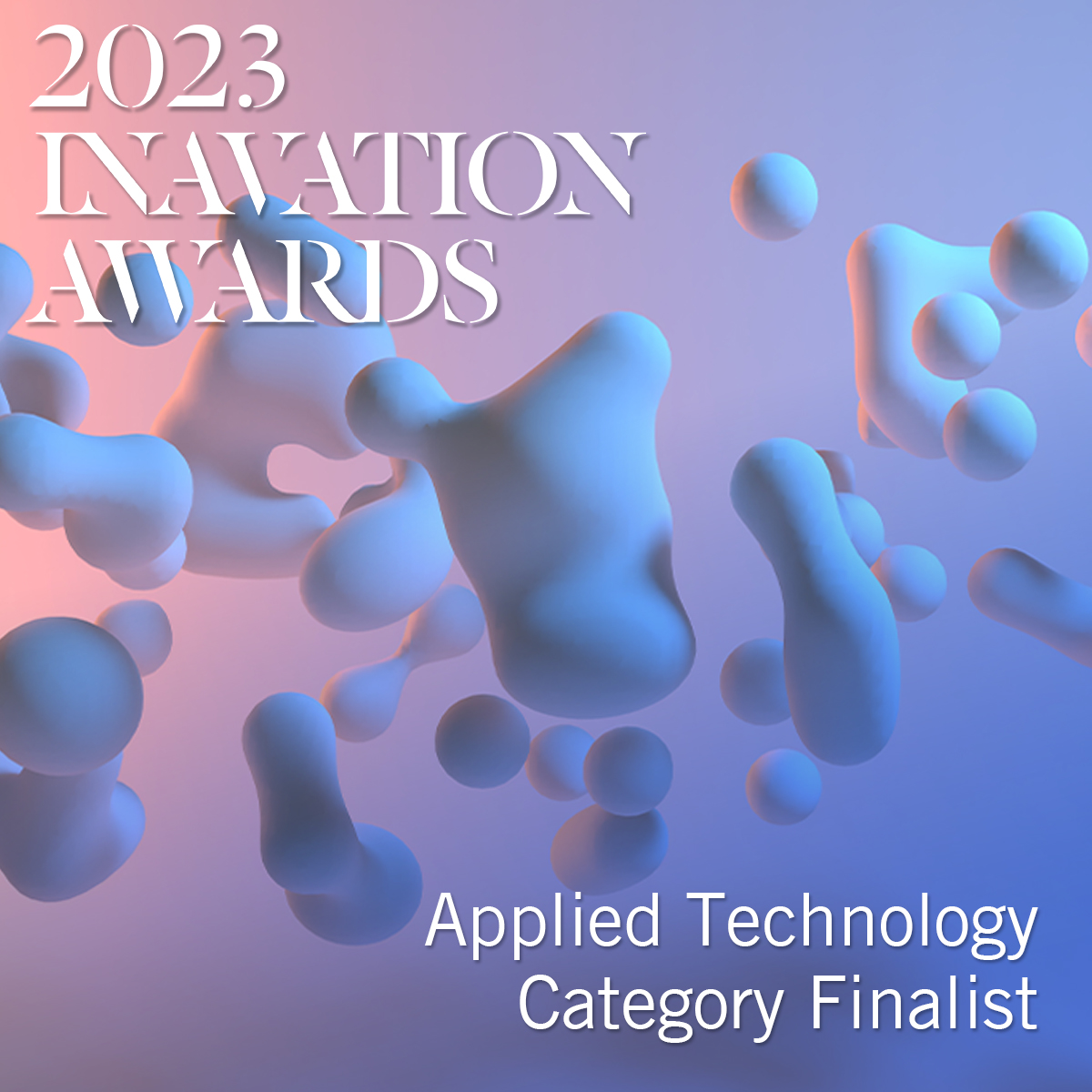 We are delighted to be among the finalists for the Applied Technology category of the 2023 Inavation Awards for the Colombian Chamber of Representatives project! This award is to recognise the contribution of a technology from a single manufacturer into a project and  to highlight those collaborations where the manufacturer went above and beyond the norm, and played a significant part in the success of the finished project, by working closely with a systems integrator and/or AV consultant.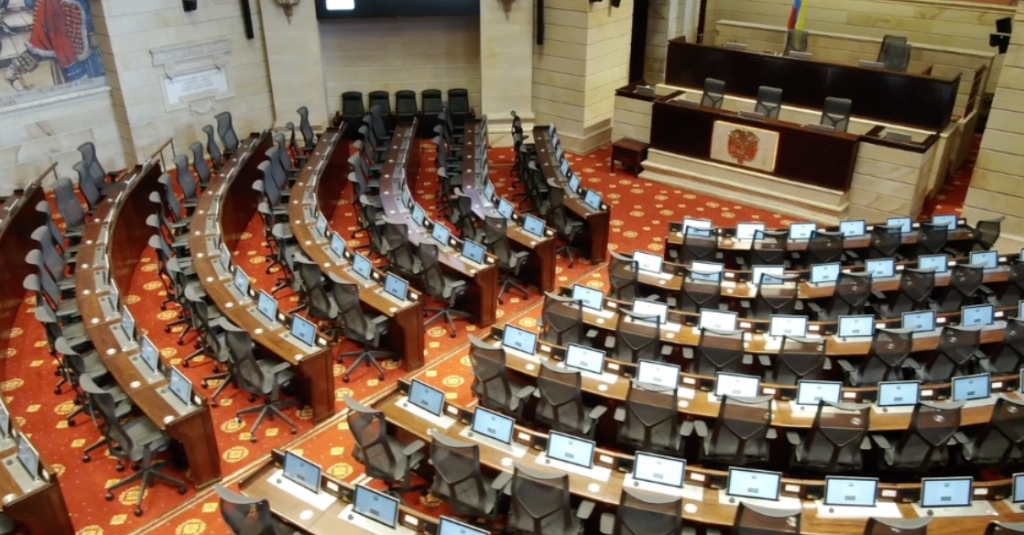 We integrated Televic audio conference technology in our DynamicX2Talk and a Crestron control and video distribution solution was used via our touch screens. The project was impeccably managed by the Colombian system integrator Matizzo, who coordinated the work of all manufacturers involved.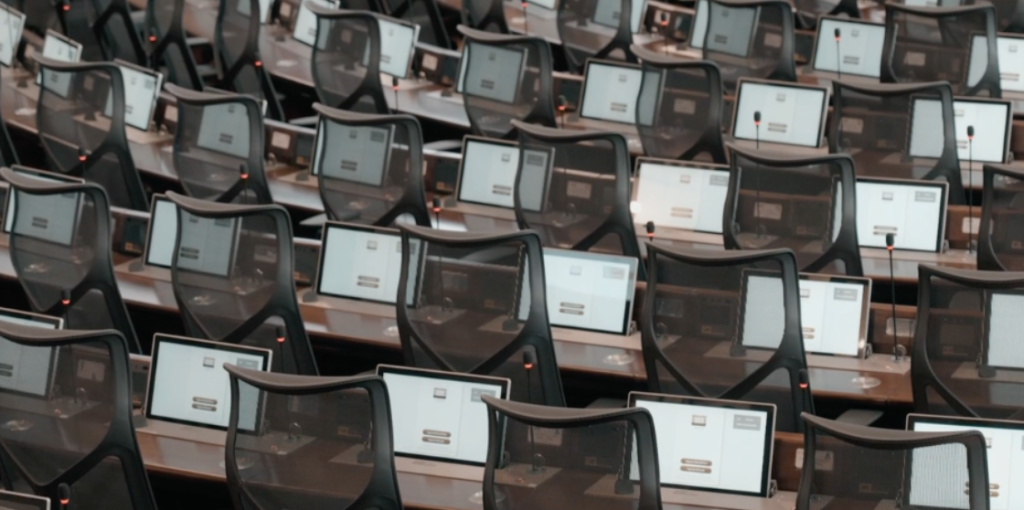 The use of motorised touch monitors, microphones and loudspeakers allows Colombian politicians to attend sessions both presential and remotely, promoting efficiency and cost effectiveness. Remote sessions require audio and video equipment that is reliable, providing maximum quality and security. Space also needs to be maximised, and governments need to be flexible to accommodate a variable number of people. The goal is to use "zero" paper and to have a sustainable chamber that provides the latest technology with a maximum level of efficiency.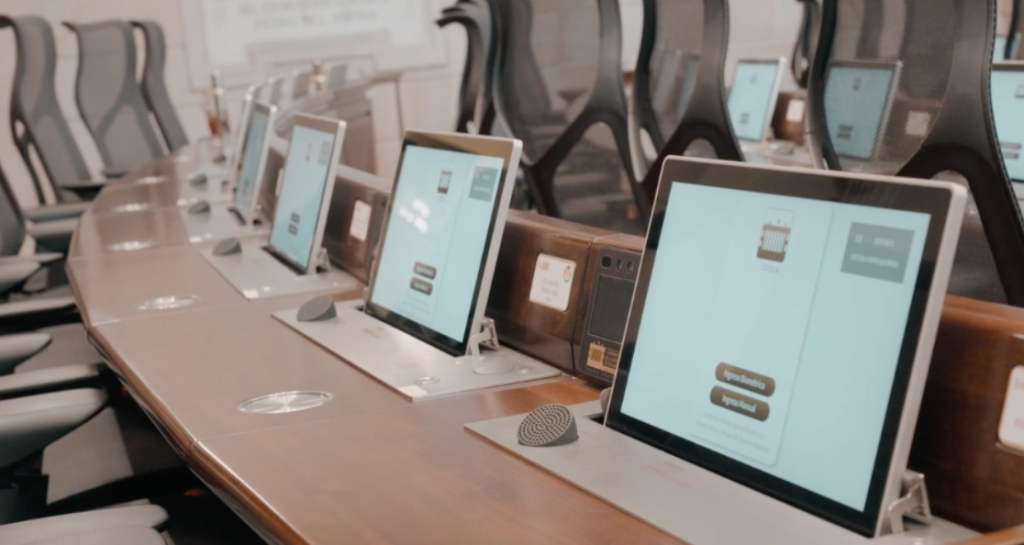 One of the big advantages of using motorised monitors and microphones is that they provide total flexibility in situations where social distance measures are required between attendees. One, out of every two or three monitors and microphones can be made to appear, if necessary, and the rest can be left perfectly hidden and protected inside the furniture.
Also, having a monitor in front of the user increases concentration, as it reduces the feeling of isolation, and allows text and numerical data to be clearly displayed. The loudspeakers are also positioned close to the listener, so increases the clarity and acoustic quality of the room. Wall cameras also guarantee flawless image capture, and the camera tracking captures the image of the person who is speaking.
The success of this project is the result of the perfect cooperation between different companies, all of them specialised in different technologies: Arthur Holm (retractable monitors and motorised technology), Televic (audio conferencing) and Crestron (control and video distribution).
The result is a tailor made, exclusive product that replies to today's needs of hybrid work, flexibility, safety, space optimisation and ease of use.
The winner will be revelaed at the Inavation Awards ceremony and dinner, which is being held on the first evening of ISE (January 31, 2023) at the MNAC in Barcelona.
Good luck to all the finalists!
Read more here:
https://www.inavateonthenet.net/news/article/applied-technology-finalists-for-2023-inavation-awards-are-named