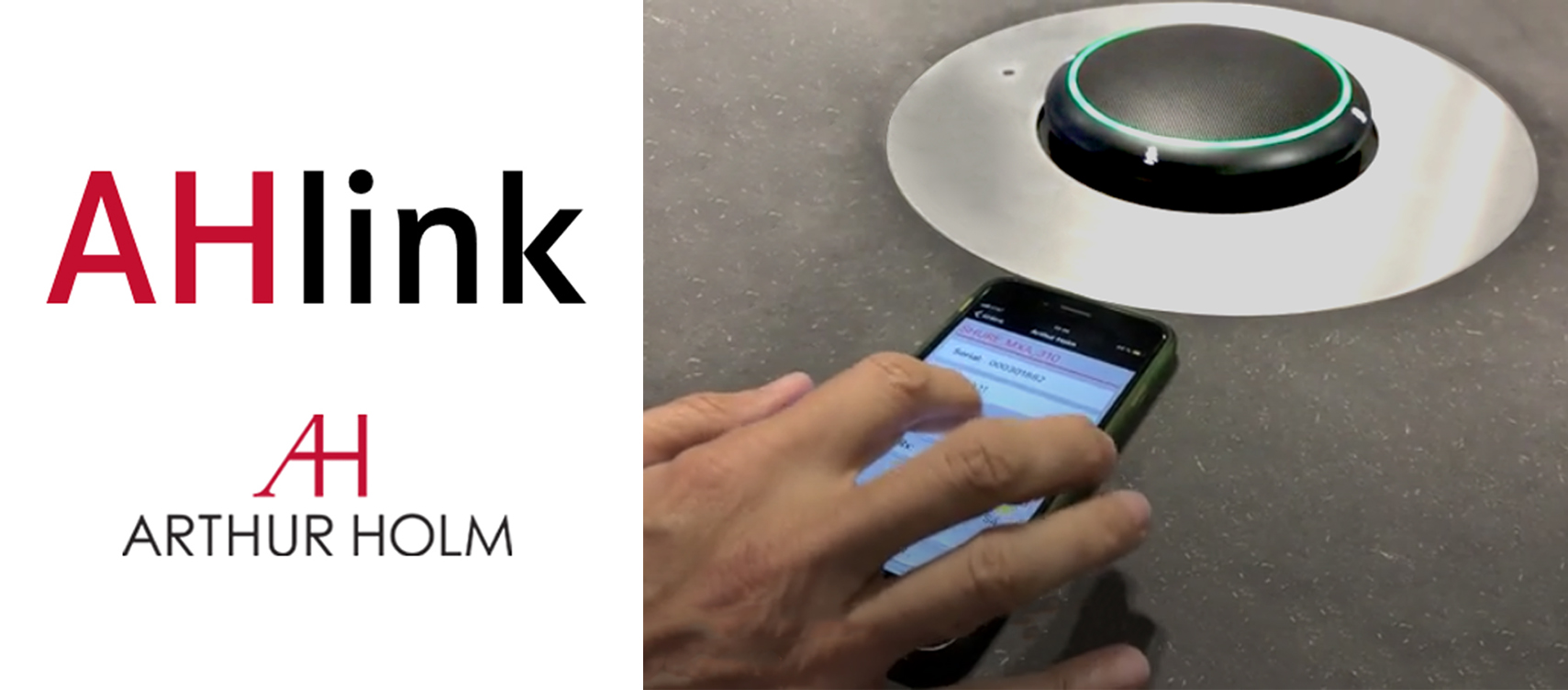 Retractable monitors and the wide range of motorised solutions by Arthur Holm are based on a stunning design combined with the latest technology and the tables of the meeting and conference rooms where they are integrated are equally innovative and well thought-out. But this may lead to a complex or intricate design which can make the access to the underneath connections and components very difficult or complicated when the installation needs to be configured or serviced.
We can help you to solve this! Have you ever thought about going wireless? Would you like to control these AV systems in the meeting room easily from your own portable device?
Now with AHlink the whole system can be managed through a wireless connection, so there is no need to open or dismantle the table to reach physically the mechanical and electronic systems of the unit when setting-up or diagnosing its installation.
AHlink is a wireless control system giving an easy and direct access to the most common settings through a free app and making the start-up and future interventions hassle free for the user.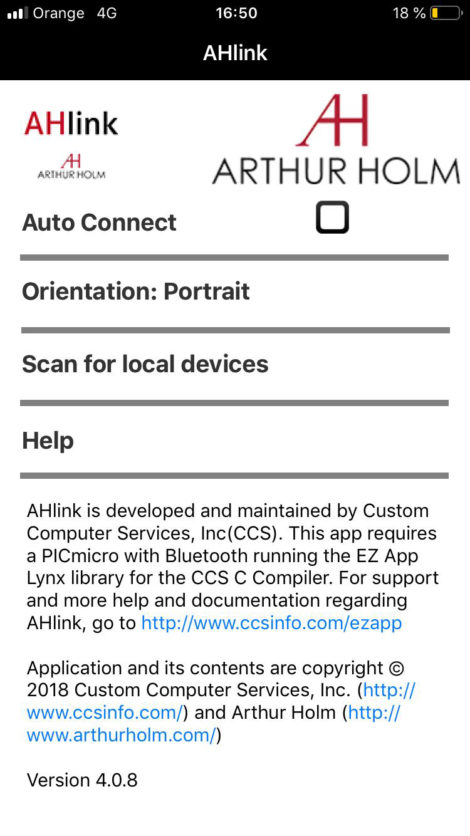 Get your devices connected
 AHlink app can be downloaded for free on iOS and Android devices. It allows the user to configure basic parameters when installing Arthur Holm motorised products and it also offers extra advanced features to make the job of after sales technicians and authorised installers much easier and quicker.
AHlink app is instant and intuitive to use. It detects automatically the available devices to be controlled and offers specific features for each product. AHlink can be used already with DynamicSpeaker, DynamicTalkB, DynamicTalk, DynamicCableRetract and the ERT Interface. Many practical functions are now at your fingertips: getting the serial numbers, adjusting the microphone's length and setting the mute option or defining the colour of the LED indicators in the case of DynamicTalk, accessing the internal movement sensors, viewing the AHnet commands and the IP address, getting into configuration parameters to change speeds and protections and running the auto adjust function.
The app that facilitates the system integrator´s job
Take your smart conference room a step further with AHlink! It will be easily optimised, helping to configure accurately every aspect of your workspace. AHlink provides the freedom of mobile and allows reducing extra work hours and costs to concentrate in the really important matter: creating an inspiring space where ideas flow and productivity takes off.
Ready to play? Download AHlink here!