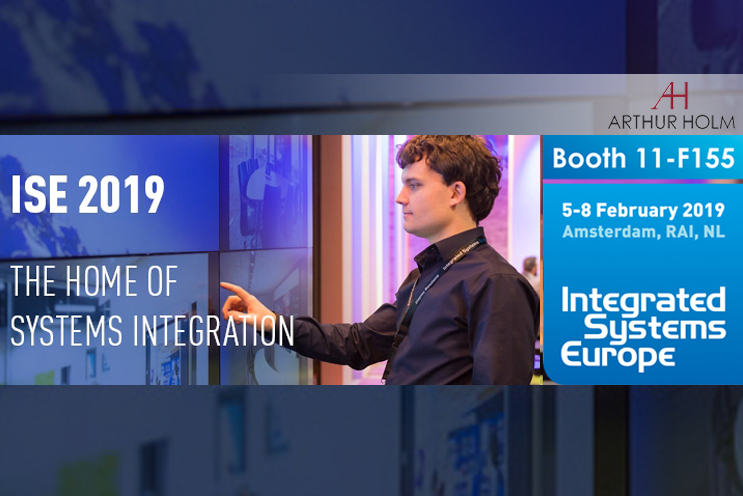 Arthur Holm is presenting an impressive new collection of amazing products for huddle and meeting rooms, boardrooms and reception areas at the 2019 Integrated System Europe exhibition. Come to discover them!
Creating effective workspaces has become an obsession for Arthur Holm. We focus on combining the latest AV technology with attractive design to create an astonishing end user experience. Arthur Holm products help to transform corporate environments and shape the welcoming areas and meeting spaces of the future.
Technology becomes beautiful and it is perfectly integrated in the interior design whether it is used to welcome customers, to make decisions or to increase efficiency and even sustainability.
Productivity and innovation aren't achieved only through connectivity and flexible workspaces or video conferencing and collaboration technology, but also by enhancing the workspaces and public areas improving the user feel, from the most influential meeting rooms to every space in the corporation, from the smallest huddle area to the reception desk. Functionality isn't enough, looking good isn't enough. What about finding the perfect balance between usefulness, design, flexibility and performance?
Do not miss these new products at the Arthur Holm booth:
• DynamicTalkB
• DynamicSpeaker
• DynamicCableRetract
• DynamicX2KM
• AHAirConnect
Interested in a guided tour? Contact us here.