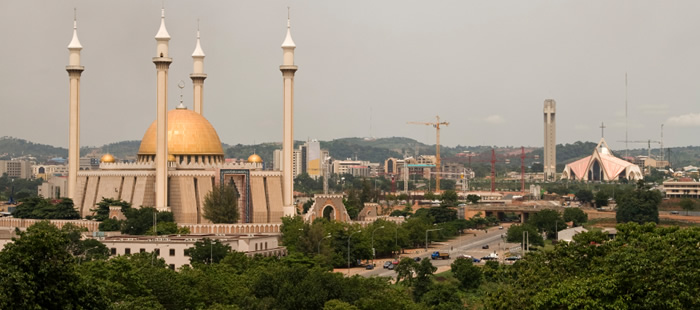 We have already mentioned this impressive project installation in Nigeria, but now we have a case study detailing it published in ProMediaNews, the biggest AV media portal in Germany, but more of that later!
The installation was in a government agency in Abuja, Nigeria, by the respected and renowned German integrators Kuchem. With over 30 years' knowledge and experience in conference technology Kuchem was the perfect choice to undertake an installation of such magnitude and complexity.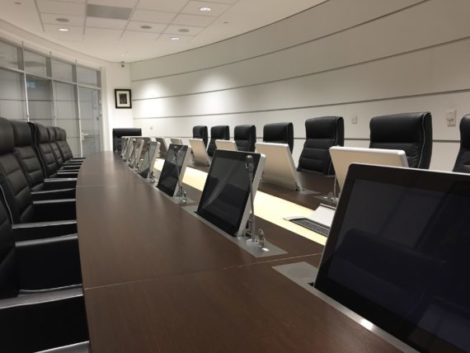 The project was one of the most ambitious with over 280 DynamicTalk microphones combined with Dynamic3Talk and DynamicX2Talk 17 "monitors, and integrating the DynamicLoop solution for the best HDMI signal distribution.
The attention to detail is all important to the overall personalised effect. The beautiful aluminium finish ensures a harmonious integration into the custom-made furniture. A specially designed lectern equipped with various multimedia connections completes the picture in the large conference room and provides flexibility in the lectures and conferences.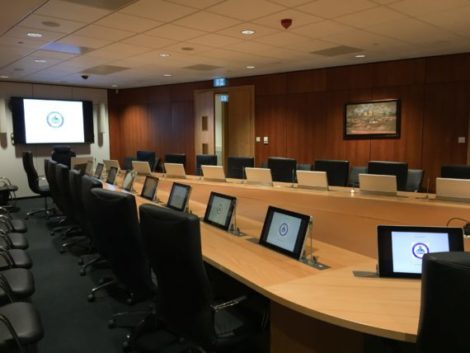 Thanks to an intuitive Crestron media control with touch panel, the installed media technology can be easily controlled. The ceiling cameras synchronise perfectly with the conference system to provide the best possible results. In addition to this, a projection system with FullHD screen quality was installed in the adjacent meeting room.
After the installation was completed, the local team of staff was given an intensive product and maintenance training, so they are able to understand all the media technology and control features. We were pleased to cooperate with such a professional team, and are proud to be part of this great project!
Read the full case study here (in German!):
http://www.promedianews.de/case-studies/massgeschneiderte-installation-von-kuchem-konferenz-technik/
Read about Kuchem integration here:
http://www.kuchem.com/COMPANY.16.0.html?&L=1