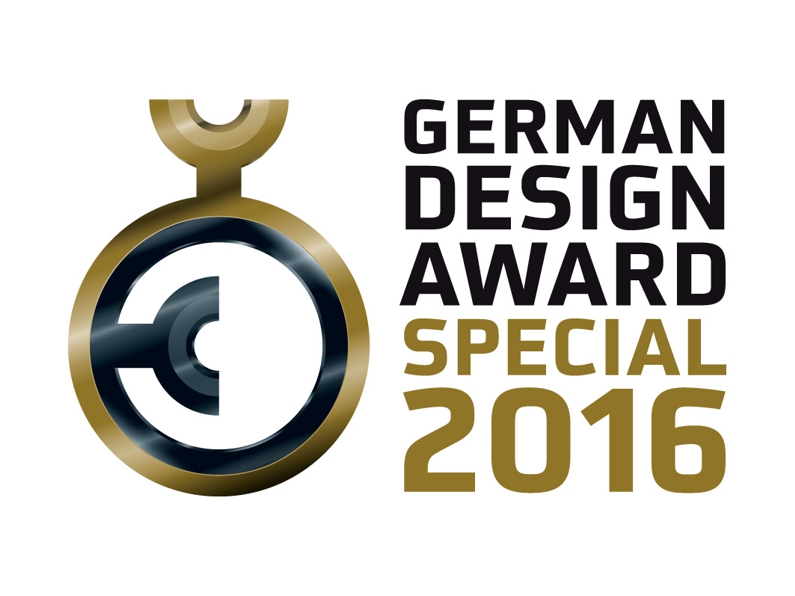 The German Design Award is the top international prize of the German Design Council. Its goal is to discover, present and honour unique design trends. Launched in 2012, the German Design Award is one of the most well respected design competitions in the world.
ARTHUR HOLM Dynamic3Talk has been honoured with Special Mention; a distinction awarded to products whose design features particularly successful solutions, an award that recognises the commitment of companies and designers.
Dynamic3Talk is a unique product; a smart combination of screen and microphone, which offers multiple possibilities. The conference and meeting room table can be totally clean and the user can select the position of the monitor and the accessibility to the microphone.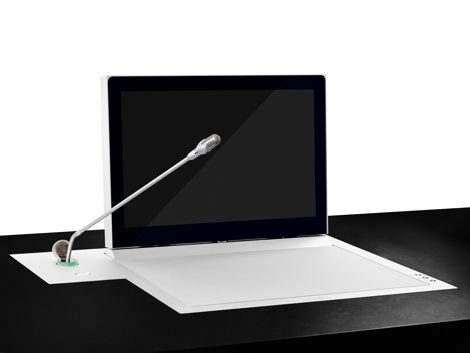 Dynamic3 Talk is a multipurpose motorized monitor including a retractable microphone to be easily integrated into board, meeting and conference tables as well as into information counters; a smart combination of design, technology and ergonomics. It is a unique system for furniture integration, totally built in aluminium and glass.
The screen opens and closes with a motorized movement similar to a laptop, with the peculiarity that it can turn 180 degrees. It can be folded into the desk, both with the screen facing up and facing down. In the last case, the back of the monitor housing can be covered with leather, wood, or any type of material to obtain a uniform finish of the table surface.
The Dynamic3 product range provides keyboard and mouse, camera and multi-touch screen as options. When the screen is moving up, a tray is automatically raised and the microphone has an independent mechanism. Thus, the user can choose not only the position of the monitor but also the accessibility to the microphone.
The microphone lift mechanism has been designed taking into account a way to retract it, avoiding scratching or rubbing it. An internal Light indication has also been added to the system that provides an aesthetically pleasing as well as highly functional solution.The smooth running mechanics transport the microphone from its hidden closed recessed position to above table height at the touch of a local switch or via an external control system.
The screens are operative both in vertical and in horizontal positions and their electronics automatically detect the position and reverse the image according to it and there is also a security system to immediately stop the movements if an objection is detected.
The table can be free, ready to be used for different applications, or it can facilitate the access to a complete multimedia video and conference station.