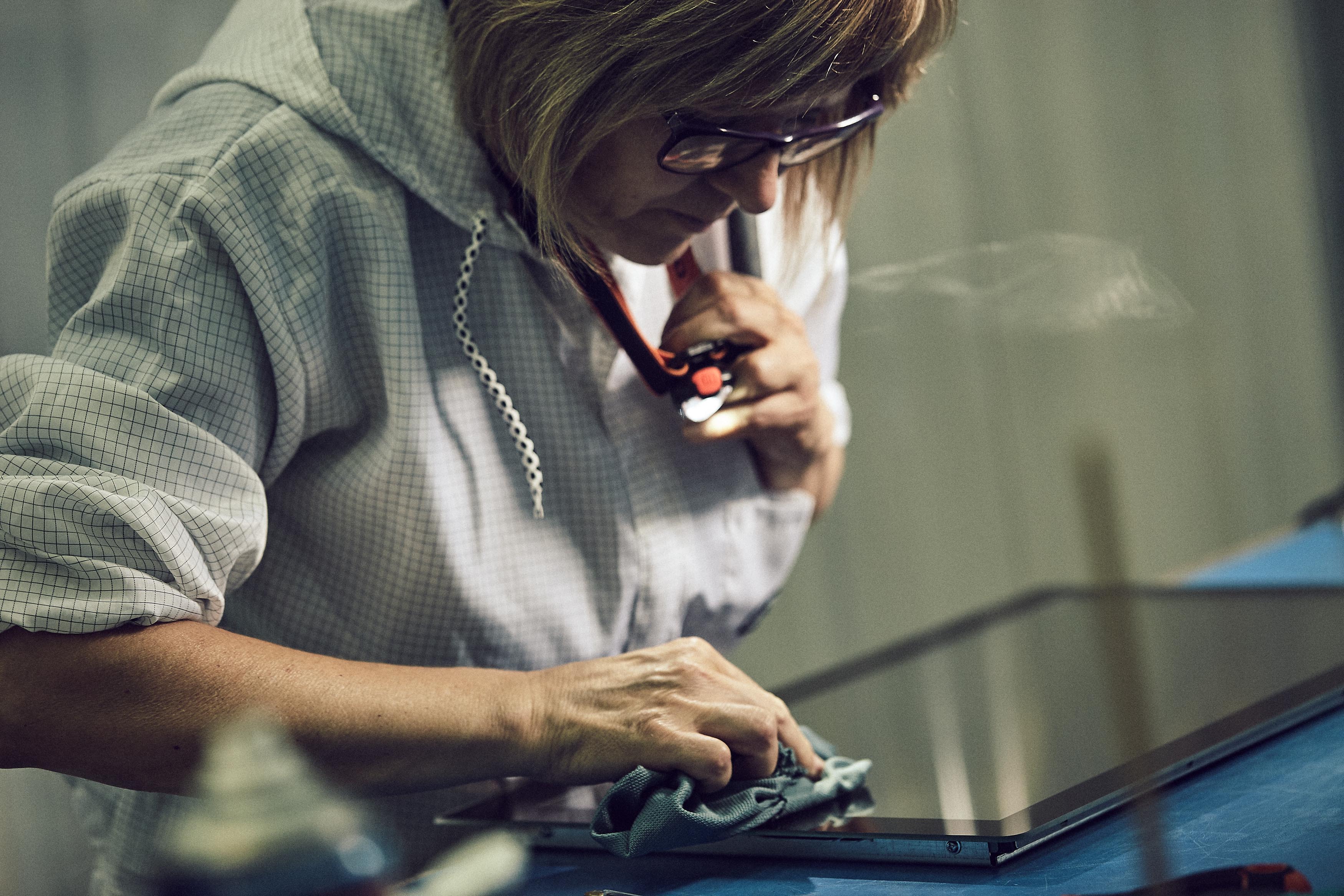 It is in the DNA of Arthur Holm to always chose the best materials to design it's product range. From the LCD panel, to the aluminium used for the construction of the enclosures and the electronics, we believe that professional users need professional-grade monitors and solutions. It is true that consumer LCD panels are thinner, but there are many other differences between the industrial ones. The same can also be said about the electronics and even about the quality of the housings.
Initial and long-term cost
Cost is a big part of a purchase decision and consumer LCD panels are dramatically cheaper (and thinner) than the industrial ones. But, in our field of application, the cost should take into consideration the factor of time. If the goal is to manufacture a monitor that can have a life as durable as the furniture itself, we should always use industrial displays.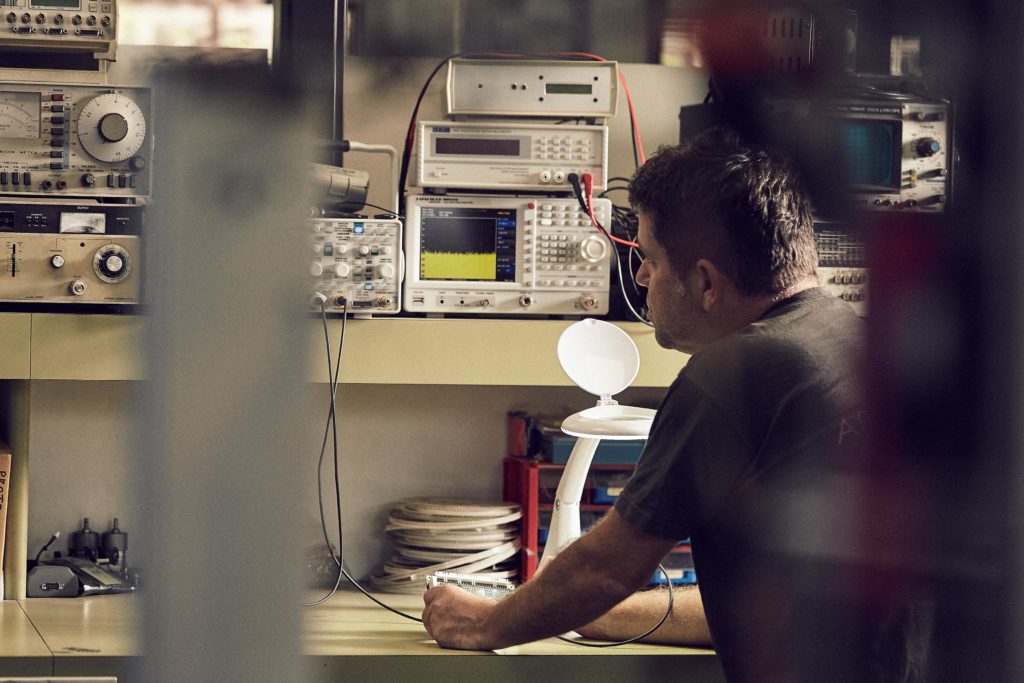 Lifetime
The lifetime of an industrial panel never goes below 20,000 hours. Some of them provide a life of 70,000 hours so we are talking about a huge difference.
The first thing we need to consider is what manufacturers mean by "lifespan." This doesn't mean that after a certain amount of use, the monitor will just stop working. What they're talking about is brightness. The generally accepted method for measuring lifespan is the number of hours of use until a monitor is half as bright as it was when new We call this 'half brightness'. Bearing in mind that these monitors are going to be installed in rooms where critical decisions are going to be made, it is crucial to have the best screen visibility for as long as possible. Imagine a crisis room where the monitors must work 24/7. With an industrial panel, we could use the monitors at their maximum brightness for a period of 8 years compared to 2 years with a consumer panel.
It is also crucial to take into account several factors that will shorten this estimate, that occur in the real world. In a perfect world, backlights would maintain their brightness during the time indicated by their manufacturer. However, environmental conditions can shorten the life of an LED backlight. These include: excessive current, excessive heat, movement and vibrations. Remember that we manufacture motorized monitors, so the use of an industrial panel is highly recommended.
Warranty, compatibility and spare parts availability
Consumer displays are warrantied just for that: consumer use. And if you are looking for a display to be used professionally, warranty is something to take into consideration. Not only the warranty terms but also the spare parts availability on the market. Industrial panels and components are available for years, ensuring the long life of the product itself.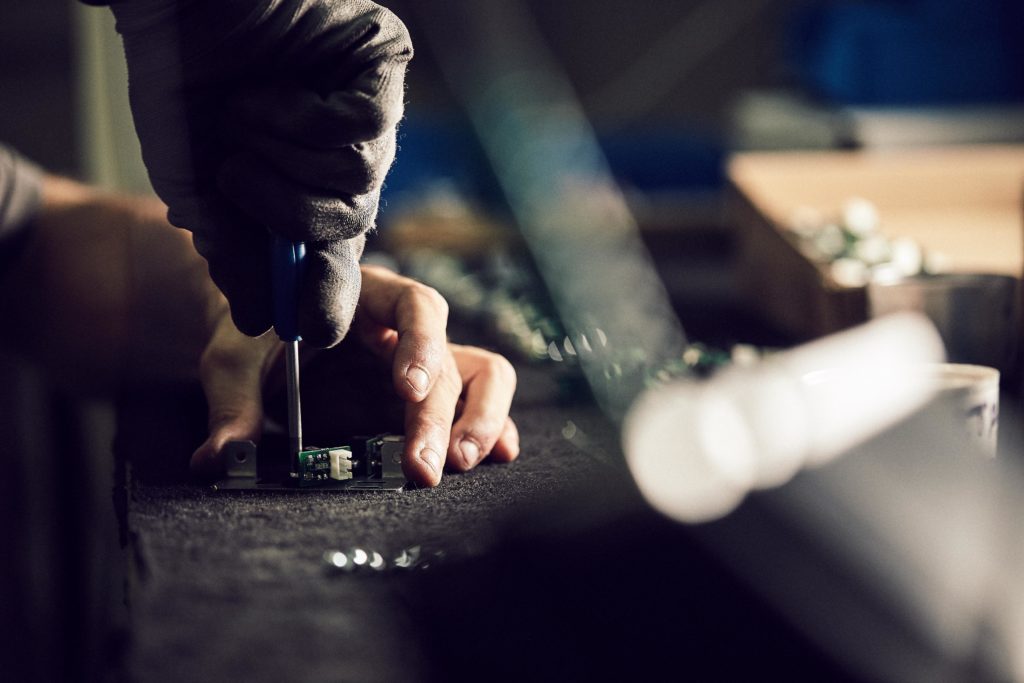 Electronic features and extras
The electronics of professional products should be specifically designed to suit the product's application. Let's say that we have a conference room that is used with different lighting conditions. Curtains might be opened allowing natural light to come in, whereas on other occasions we would prefer a much darker environment. Wouldn't it be useful if we could regulate the brightness of the monitor via the control panel? Providing RS-422 and IP control to parameters of brightness, contrast and backlight will definitely help the versatility of the room. Other features like remote setup and diagnose will ensure that all is prepared when needed. Having different inputs, HDCP compliance and the possibility to have a video output to facilitate video distribution, would also be a great help. Professional displays are not only designed to handle a wide range of resolutions but also to help with the installation, service and maintenance. They provide features that have been specially designed for the AV professional such as accessing the setup diagnose and control features without having to remove the displays from the table.