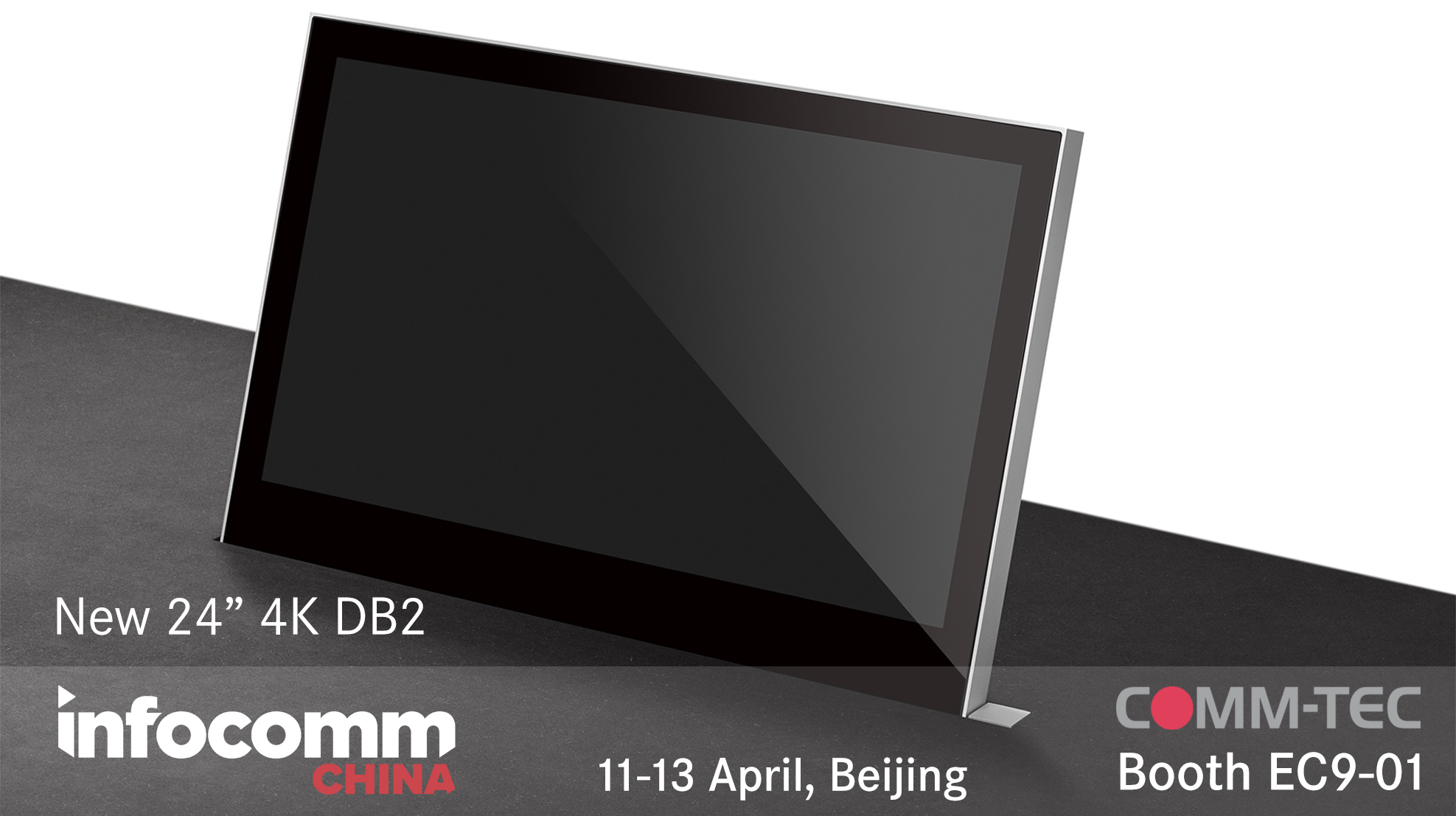 Presenting the most innovative retractable monitors for meeting rooms to the Asian market along with our partner Comm-Tec Asia.
InfoComm China will open its doors again on 11-13 April in Beijing and Arthur Holm will participate in this 2018 edition hand in hand with our partner Comm-Tec Asia, leader company in distribution, manufacturing and integration of advanced AV technologies professional systems.
The products presented by Arthur Holm will include recent launches like the two new and awarded versions of the DB2 retractable motorised monitors series: the 24" DB2 with 4K resolution and the smallest 10" with Full HD, or the successful DB2Share system with a motorised retractable HDMI cable to share contents amongst different monitors.
Watch the DB2 retractable monitors range by clicking here!
And don't miss the DB2Share system for meeting rooms here!
But InfoComm China visitors will discover many more Arthur Holm products, such as its diverse monitor ranges and all its customisation options regarding microphones, voting systems, channel selectors, connection boxes or finishing materials.
InfoComm China is the main professional platform for the AV and ICT industry in the  Asia Pacific region. For over a decade, it has been a meeting point for manufacturers and consumers and it is a foremost international showcase to find out about the latest innovations and opportunities of the market. In short, it is also a key event for Arthur Holm to get even more inspiration and keep creating cutting edge design and technology solutions for meeting rooms.
Visit us at the Com-Tec Asia booth!