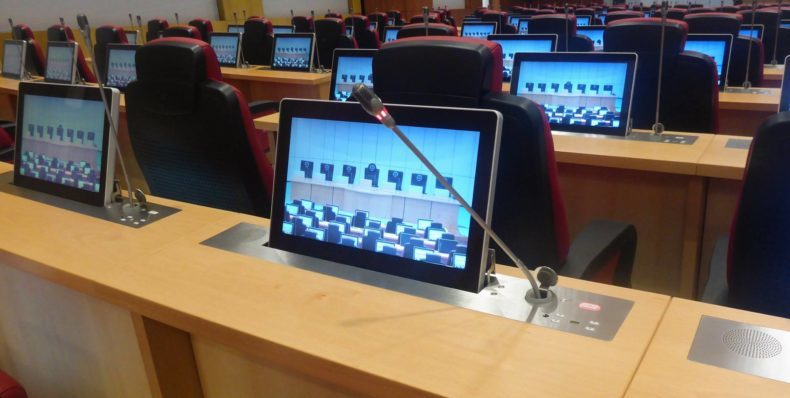 Arthur Holm is proud to announce a recently completed project installation in an important government institution in Abuja, the capital and largest city of Nigeria.
The products and solutions that were chosen are the customized DynamicX2Talk & Dynamic3Talk motorized monitors, featuring the DynamicTalk option and customized by adding conference, microphone, speaker and simultaneous translation features.
The system integration was carried out by the German company Kuchem, who specialise in planning, guidance, AV and conference installation.

View of Abuja
Also, included in the project requirements is the DynamicLoop, which is the perfect solution for larger meeting and conference rooms. The DynamicLoop is a simple yet ingenious solution for HDMI signal distribution between a large number of monitors, using a daisy chain layout. Depending on requirements, simply select a distributor that has the number of outputs required, (each line can have up to 14 monitors). It is simple to install since the DynamicLoop board is internally integrated, and a video distributor is all that's required. It eliminates the need for other devices, meaning no messy cables and more space in the conference room. It really is the perfect signal distribution solution; it makes integration much simpler in terms of cable management and installation time.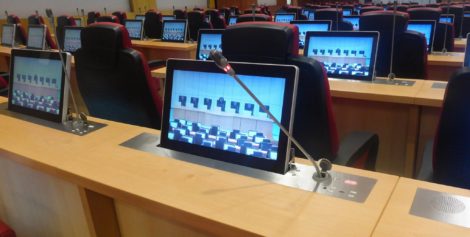 The DynamicX2Talk installed in one of the large conference rooms.  The installation is equipped with the DynamicLoop giving easy signal distribution, with FullHD quality.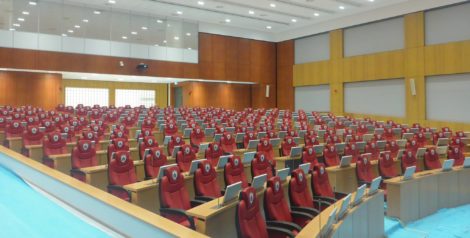 In conference rooms of this size it is important to eliminate as many extras as possible, the DynamicLoop signal distribution solution makes this a reality!

Dynamic3Talk

DynamicX2Talk
See the DynamicX2Talk here: https://vimeo.com/201989070
See the features of the Dynamic3Talk: https://vimeo.com/201415587
See the three different versions of DynamicShare here, including the DynamicShare Standard, Stand-Alone &  Loop: https://vimeo.com/195294734