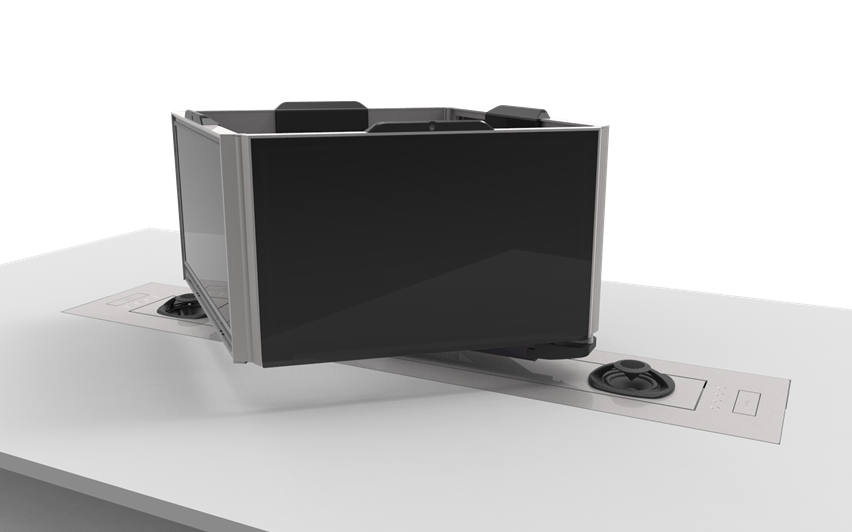 GITEX Technology Week 2021 in Dubai, is the most anticipated exhibition for emerging technologies and technological innovations, so obviously Arthur Holm could not miss this opportunity to present the Dynamic4, the perfect solution for hybrid meetings!
GITEX Technology Week 2021 is the largest IT exhibition in the Middle East. The 40th edition of this international exhibition will take place at the Dubai World Trade Center from 17th to 20th October 2021, and Arthur Holm is looking forward to showcase its Dynamic4, winner of the prestigious 2021 Inavation Award for product of the year in the communication and collaboration category (AUDIO/VIDEO).
Ever since we started on our journey, we have strived relentlessly towards achieving our goal of creating inspirational, beautiful, durable, reliable and easy to use products.
We are motivated by a sense of curiosity, creativity and the desire to constantly improve and learn. Arthur Holm products combine iconic Scandinavian design tradition with Mediterranean flexibility, passion and imagination; and we always try to surprise with our products.
We use the finest quality materials available, and we offer craftsmanship and an array of customisation options to match the client's exact requirements, in the shortest possible time.
And all this to ensure that users concentrate fully on the meetings, by eliminating distractions, noise and clutter, focusing on what really matters that makes the user give their best performance possible.
Our focus is to develop innovative designs that blend seamlessly into the furniture and interiors, that move silently and harmoniously, as if they dance and sway to an inspirational melody. Safe, beautiful and easy-to-use designs that promote perfect concentration, that achieve the meeting objectives without distractions, without any fuss or disruptions, with the best picture and sound quality, impressive design, and the assurance that the products are made from the finest materials.
And that's exactly what the Dynamic4 is all about: an innovative, adaptable, solution, that contributes to space-efficiency, and can adapt to a variable number of users, designed to simplify video conferencing and is currently compatible with the range of apps on the market.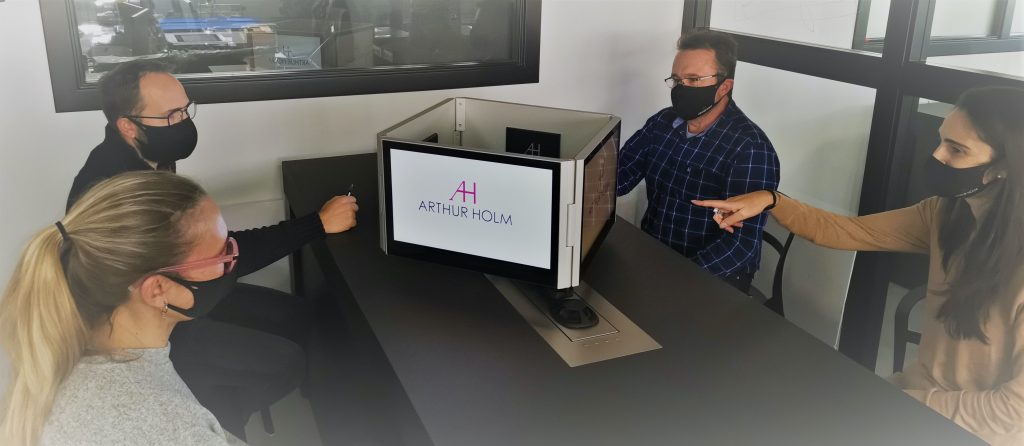 https://www.youtube.com/watch?v=VljHfC1eibU
You can find us at stand SR-CT5, where, as well as the Dynamic4, you can discover the exclusive DB2 and DB1Twin motorised retractable monitors, the only professional monitors whose design respects the furniture's finish.
The monitors integrate perfectly, with just a small visible line on the surface of the furniture. And as if that wasn't enough, you will be able to interact with the AHlink app, which allows the control, adjustment and diagnosis of all Arthur Holm manufactured motorised systems, through mobile devices.
And you can also listen to the incredible sound quality of the DynamicSpeakers, winners of a Silver Delta for their striking combination of design, functionality and sound quality; the only motorised loudspeakers that actually appear and disappear inside the furniture, contributing to the space optimisation and acoustic improvement of any room.
Finally, (maybe after a coffee!) you can discover a comprehensive selection of microphone concealment solutions, and video conferencing cameras, and cable cubbies (all with customisation options). We will be happy to advise you and guide you in your specific project.
We look forward to finally meeting again you face-to-face!