The ninth edition of InfoComm Mexico is nearly here. Come and visit us at the Arthur Holm stand ( 611) where we will launch our new products.
With more than 15 years' experience inspiring the design of the meeting rooms of the future, our Scandinavian design together with the Mediterranean creativity and passion optimise work spaces, help to make quick decisions and improve the way in which work teams connect, collaborate and create.
Gooseneck tabletop microphones that emerge and disappear silently and magically on the surface of a table. Elegant aluminum monitors that open, close, rotate, elevate and retract. Cables that emerge from the desk, speakers of extraordinary audio quality that are integrated into the furniture through a magical and harmonic movement.
These are some of the novelties that you will find at the stand of Arthur Holm, participating together with Mexican distributor Almacenes Audiovisuales. Come, see, feel and experience all these products, displayed for the firts time in the LatinAmerican market during the 14, 15 and 16th of August in the WTC in Mexico city.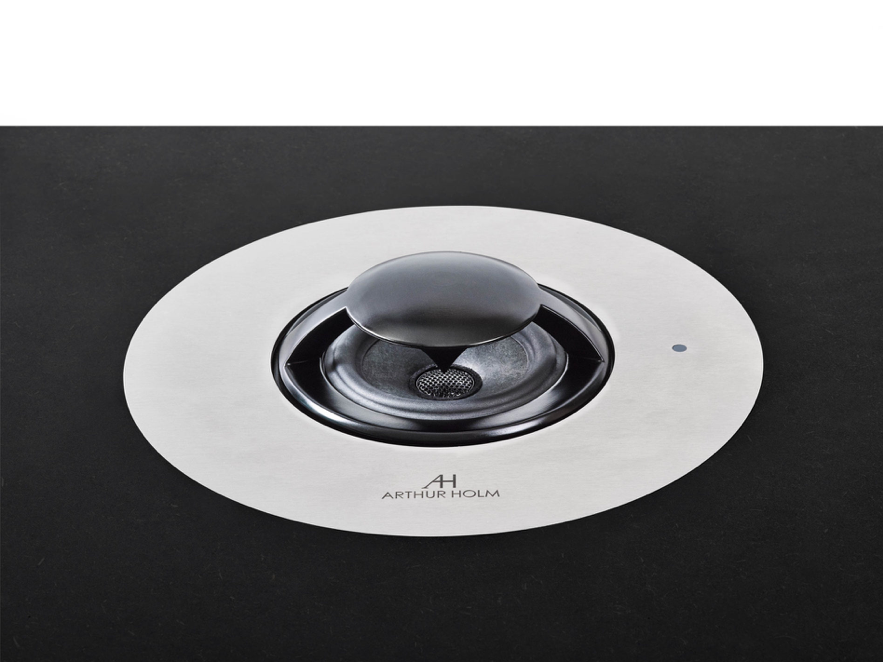 Our new motorized speaker was already awarded with the "Best of Show" award at "Integrated Systems Europe" last February in Amsterdam. An extremely innovative solution, elegant and discrete, that endows with flexibility work tables or meeting rooms, at the same time that provides a premium acoustic clarity. Its omnidirectional 360º design allows to release the sound from the space that opens between the cylindrical base and the upper cone; it provides an internal amplifier and integrated DSP technology.
The DynamicSpeaker disappears inside the desk, being completely protected within the furniture, so that the work surface is free of any intrusive element and can be used for other purposes. Furthermore, it can be controlled through the AHnet communications protocol or through the AHlink wireless App.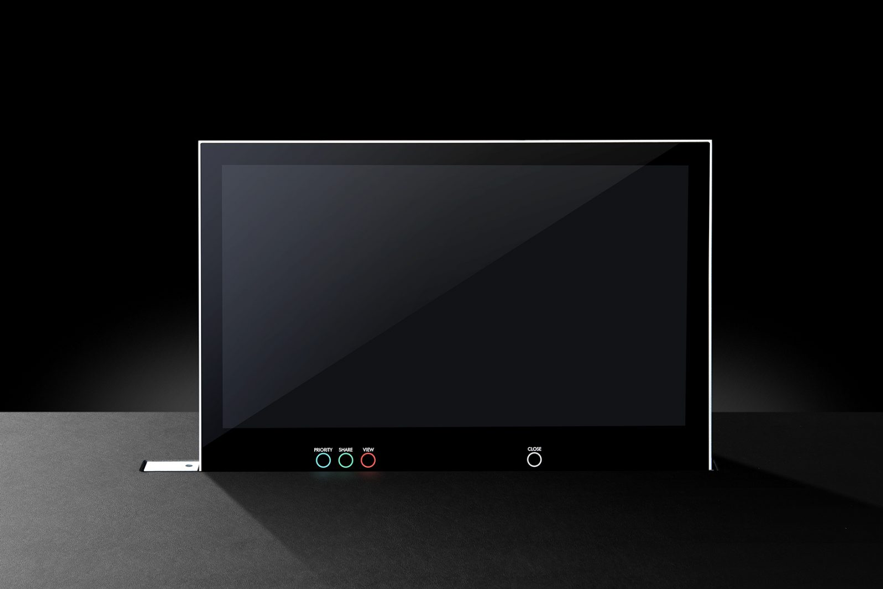 You can also our DynamicShare collaboration solution at Infocomm Mexico. Demonstrations will be carried out with the retractable monitors DB2Share and Dynamic3Share. The DB2Share monitor is one of a kind; its discreet and elegant design achieves minimal impact on the design of the table (20 mm thick). It is also equipped with a motorized HDMI retractable cable and with a touch buttons system on the monitor screen itself, which allows to select between different video inputs and share information with the rest of the screens easily and safely. It does not require installation of additional devices or software; is an intuitive system that offers maximum security in sensitive and strictly confidential information environments, with an excellent  video quality.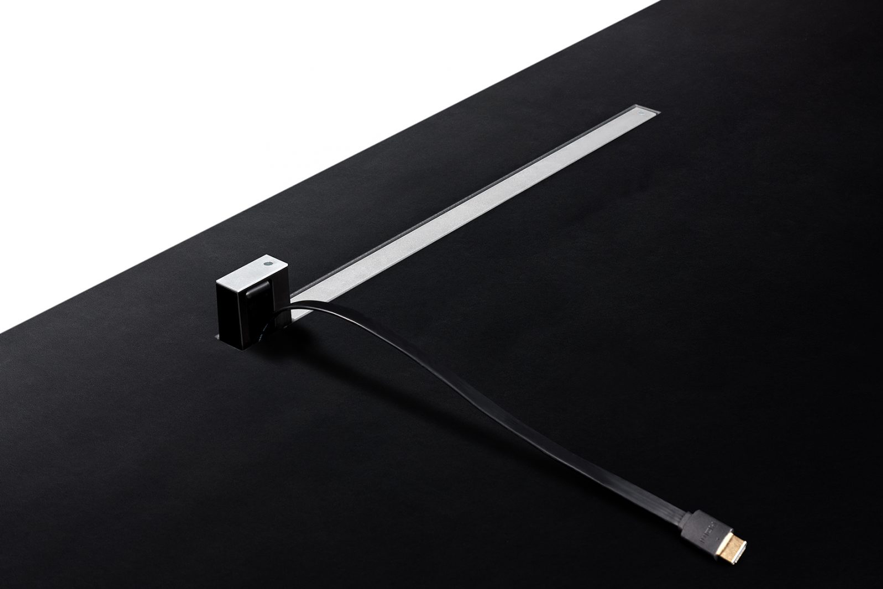 Dynamic3Share monitor opens, closes and rotates 180 degrees, so it can be used flush on the table, upright or at a 20 degree tilt angle. It is also equipped with a motorized HDMI cable system, and the selection of input and signal distribution is made by push buttons located on the monitor cover plate.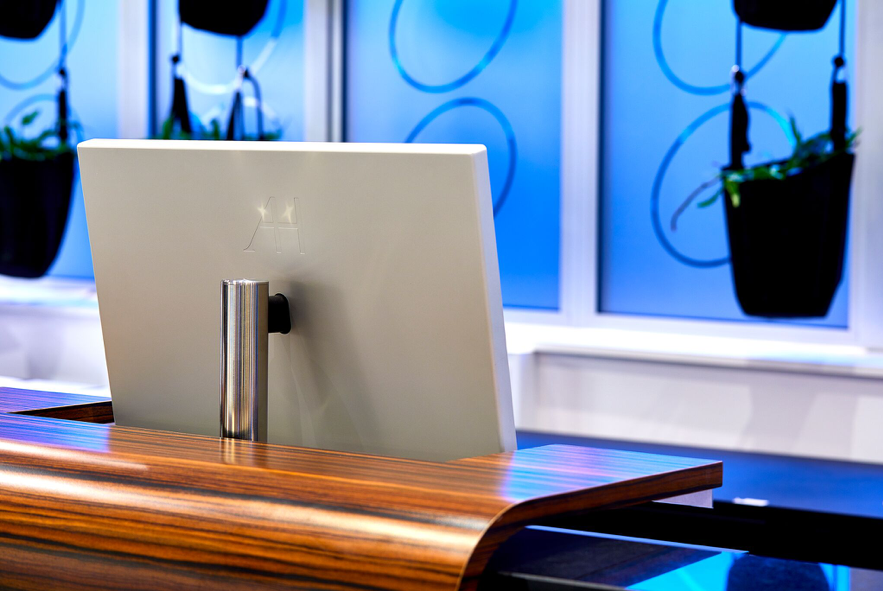 And because you never get a second chance to make a first impression …
Do not miss the Arthur Holm solutions for reception and hospitality areas..
DynamicReceptionMonitor is a height-adjustable motorized reception screen for an ideal fit. The perfect solution for customer service counters, either in hotels or at corporate environments, facilitating excellence in customer service. A quick and automated adjustment to adapt to the needs of each user and to create a practical and comfortable work space behind the welcome counter. All cables and technical interfaces are internal; leaving the counter clean and tidy, free of any interfering element.
We are looking forward to welcoming you in Mexico!
Do not hesitate to contact us to request live demonstrations of our products.