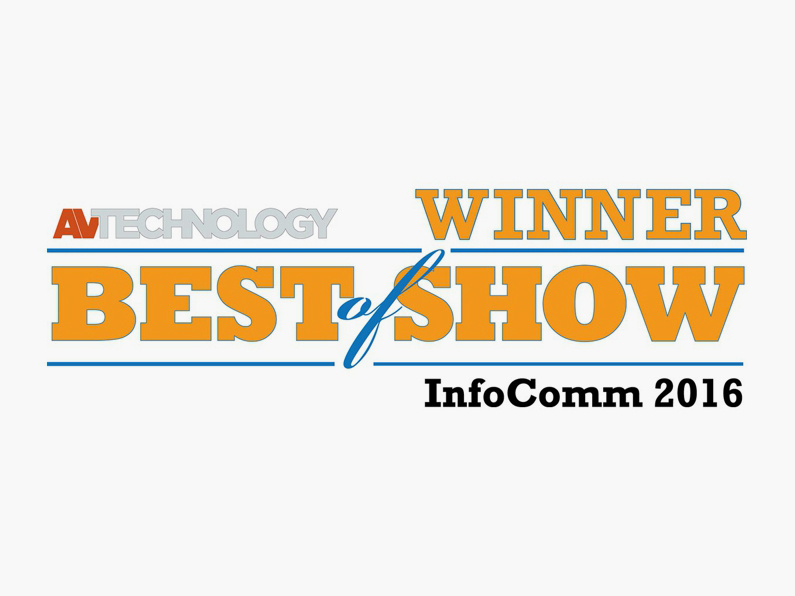 DynamicX2Share was selected by a panel of judges as a NewBay Media Best of Show winner for InfoComm 2016 for AV Technology.
"It's a must-have, high-quality, reliable video display lift system for high-end table applications," the show judge said of the product.   Best of Show winners were submitted for consideration and selected by a panel of anonymous InfoComm members (CTS-certified) on-site judges at InfoComm 2016. On Day 1 and Day 2, the judges evaluated each product against multiple criteria including innovation; performance against category standard; richness/relevance of feature set; ease of installation/maintenance; network friendliness; and value/ROI. Products with the highest total points were designated as winners, and we are proud to announce that DynamicShare was one of the winners.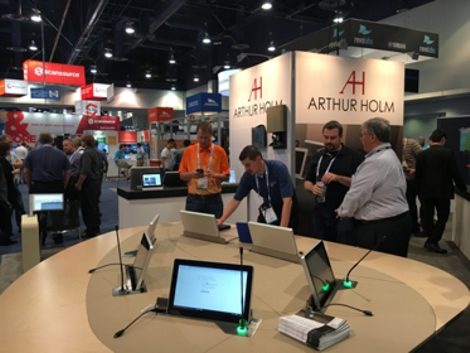 DynamicX2Share is the only retractable monitor on the market that integrates a Full HD video distribution and signal selection system, making the installation into furniture extremely easy.