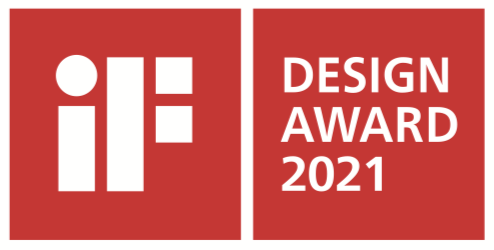 Arthur Holm is a winner of this year's iF DESIGN AWARD, the world-renowned design prize. The winning product, DynamicSpeaker, won in the discipline of Product Design, in the Audio category. Every year, the world's oldest independent design organization, Hannover-based iF International Forum Design GmbH, organises the iF DESIGN AWARD. For 67 years, the iF DESIGN AWARD has been recognised as an arbiter of quality for exceptional design. The iF label is renowned worldwide for outstanding design services, and the iF DESIGN AWARD is one of the most important design prizes in the world. The competition was intense: almost 10,000 entries were summited from 52 countries hoping to receive this seal of quality.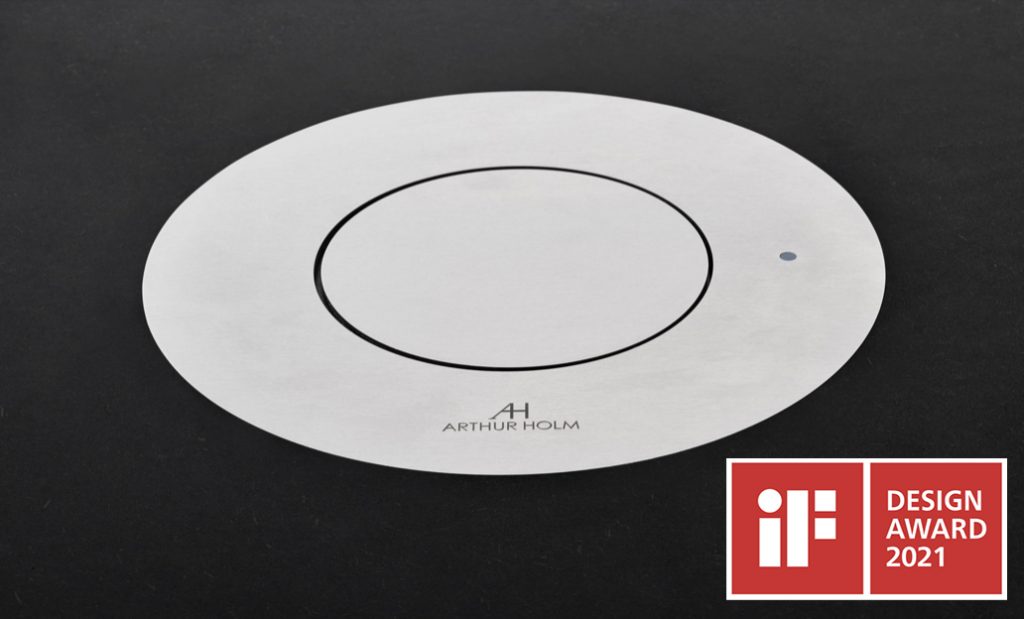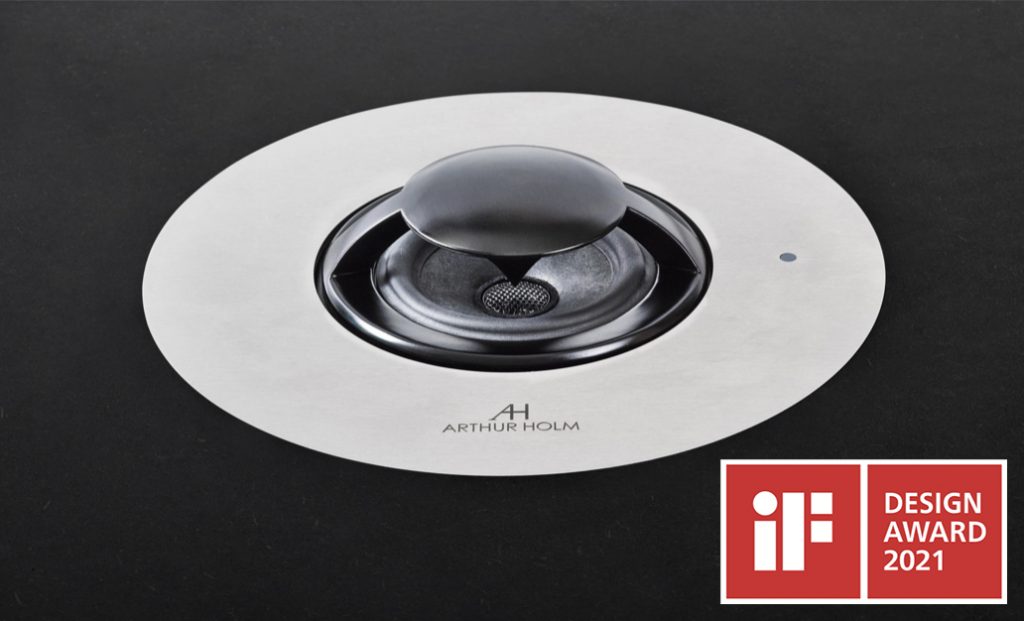 DynamicSpeaker -the motorised loudspeaker to be integrated into furniture – won over the 98-member jury, made up of independent experts from all over the world, with its unique combination of design, technology and functionality.
This motorised loudspeaker for desk and furniture integration brings flexibility and impressive audio quality with enhanced speech intelligibility to the meeting room or to other rooms where quality audio is needed in combination with a magical movement.
The compact, omnidirectional 360 degrees active speaker has a twin 36W Class-D integrated amplifier and a two-way coaxial transducer that brings the audio to the dedicated area through its acoustic diffuser with integrated DSP technology. The system can be controlled via the AHnet communication protocol and its wireless AHlink App for control and set-up.
The Arthur Holm DynamicSpeaker is designed to be hidden when not in use with a smooth magical and elegant movement without disturbing the audience.