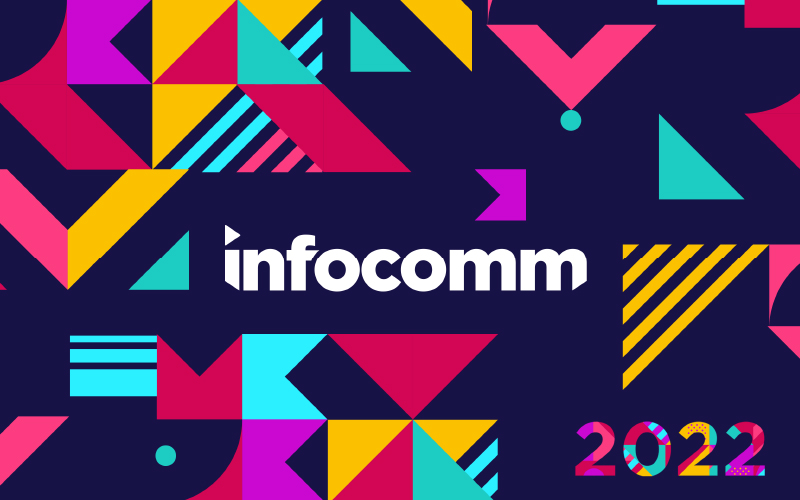 InfoComm is a great opportunity to see Arthur Holm's latest innovations for meeting rooms, board rooms, conference rooms and reception areas.
Have you not registered yet? You are still on time. Please, use our invitation code ART259.
We'll be waiting for you at the booth W2410!
Discover the twice awarded Best of Show at ISE 2022: DynamicMC or how to get a more inclusive hybrid meeting experience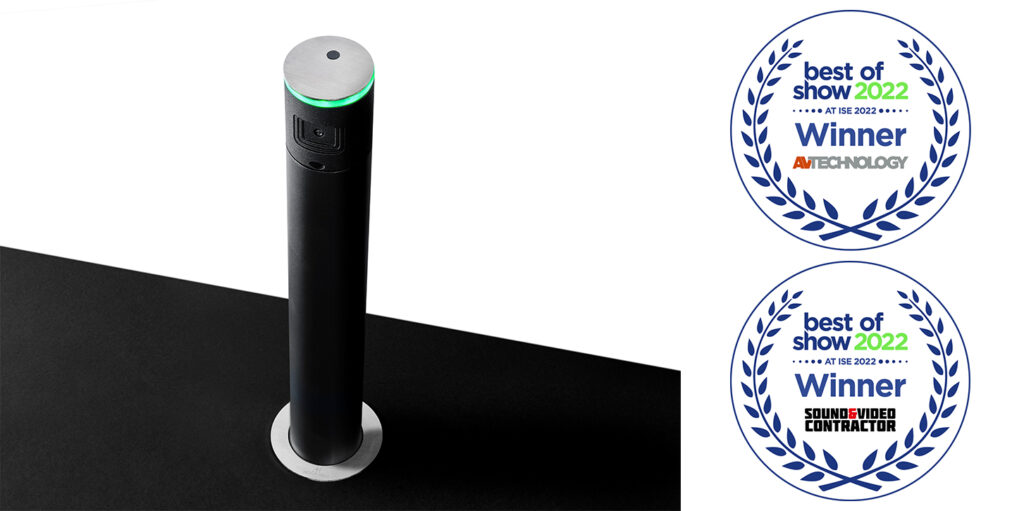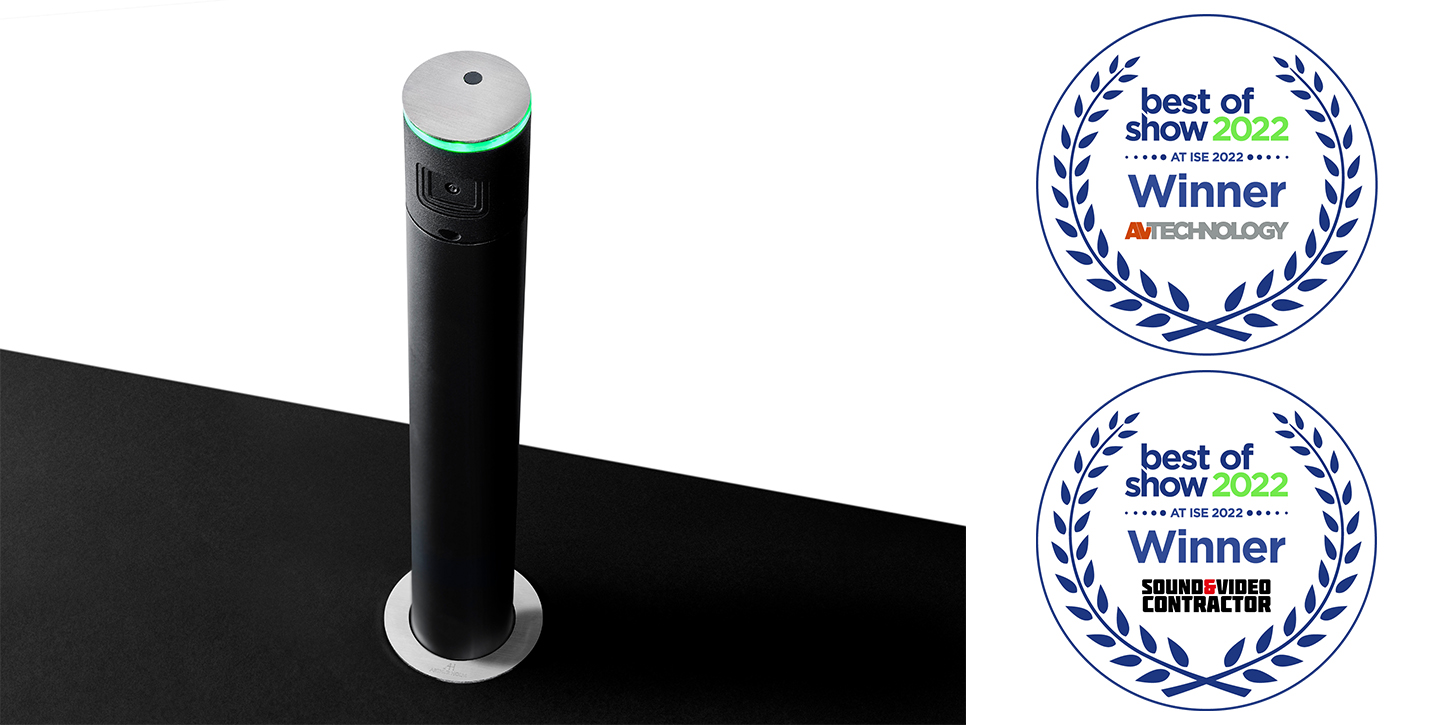 It is important to make videoconference meetings as natural and comfortable as possible, and to minimize the feeling of remoteness. That's why it is essential to use a top-quality camera and to position it correctly (at eye level) to guarantee a natural eye contact effect, and to ensure perfect visibility.
The camera is a fundamental tool that bring us closer, one that creates a visual and emotional connection with other people. And the monitor is the focal point of the videoconference. Its location is key, and ideally, each person should have their own personal monitor, camera and microphone.
By using individual cameras, remote participants can see everyone in the meeting equally, creating an outstanding experience. Also, the camera placement at eye level ensures a natural position for face-to-face collaboration. But just as important is audio. So, it is essential to equip the room with microphones and speakers to ensure the best sound quality of the video conference.
And, to provide enhanced room flexibility and versatility, what better way than to be able to make this technology "disappear" inside the table when it is not needed?
Do not miss the opportunity to discover the amazing Dynamic4 or how to transform any room into an inspiring collaboration space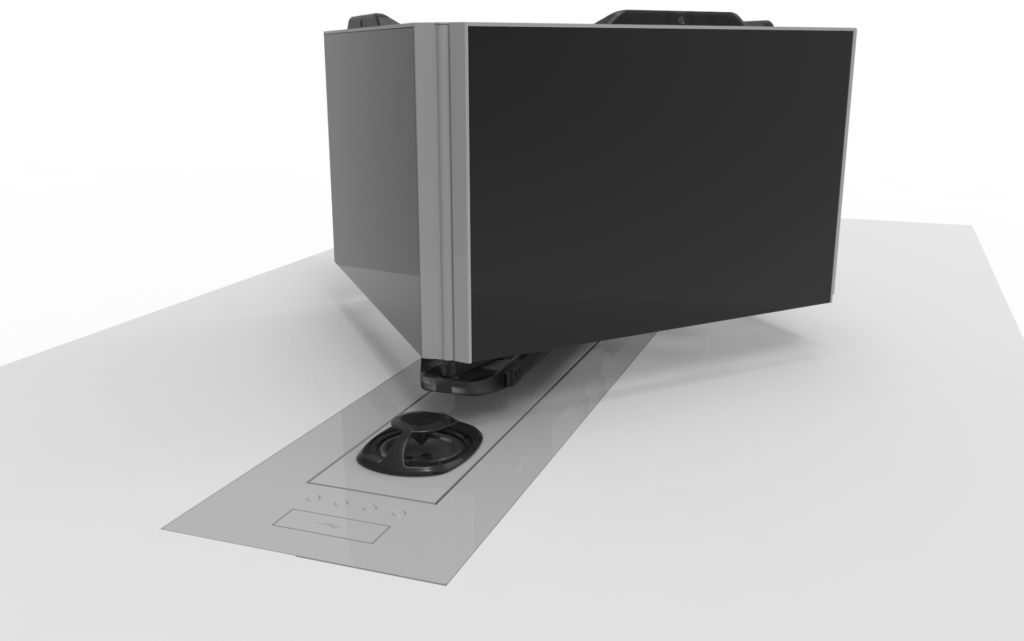 The Dynamic4 can rapidly  transform any room into an inspiring collaboration space. It is a flexible solution which can transform small workspaces to fully equipped meeting rooms for up to 8 attendees and a presenter. It creates perfect environments where all participants face the center, so that a more comfortable and natural meeting for video calls and presentations is achieved while keeping the eye contact. Focus on the presentation is achieved, screens are close to the users ensuring a perfect visibility and avoiding distractions and interruptions; the whole concept is based on creating seamless and intuitive work environments that helps increasing efficiency and productivity.
And get to know the new Arthur Holm Marine IP65 motorized loudspeaker; especially developed for installation on yacht decks or for outdoor use, along with the widest range of retractable monitors, microphone elevation and concealment systems of different technologies, motorised table speakers, manual foldable monitors, wall monitors, connectivity solutions and our exclusive and elegant black glass podium.
We are looking forward to seeing you there!