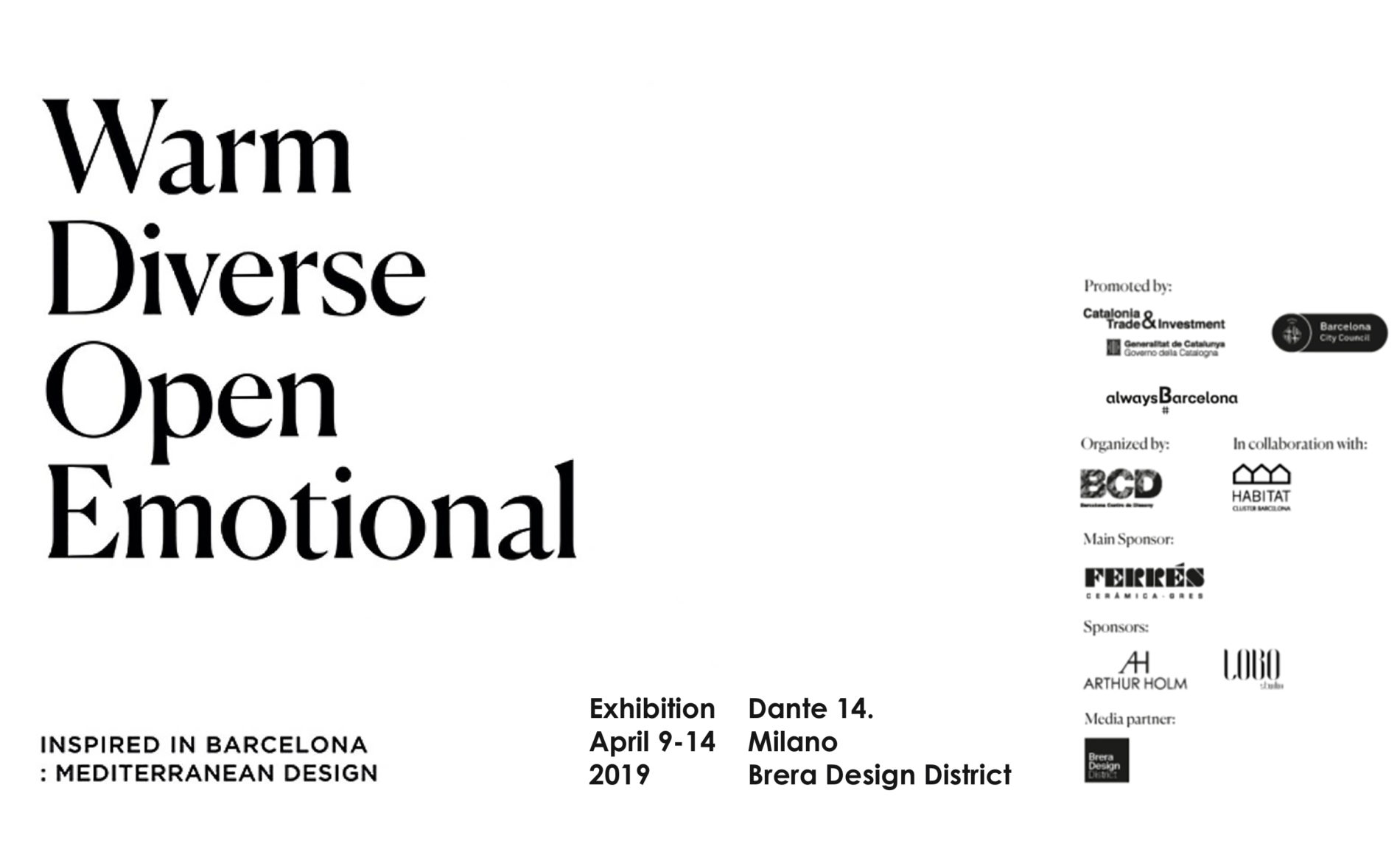 Warm, Diverse, Open and Emotional are the four key values defining the "Inspired in Barcelona: Mediterranean Design" exhibition at Milano Design Week 2019. The show will be an unequalled opportunity to experience the real feel inspired by the rhythm and the colours of the city of Barcelona and its distinctive cultural heritage.
Arthur Holm will be present together with other of the best Catalan companies and designers within the furniture, lighting and textile sectors, showing the Mediterranean creative skills emerging in Barcelona.
Design, creativity and innovation are core values for Arthur Holm, a brand able to combine smartly the Mediterranean soul with Scandinavian style lines. Integrated in the Fuorisalone exhibition programme, we will be at the "Inspired in Barcelona: Mediterranean Design" show on April 9-14 to present some of our best solutions to create the meeting and conference rooms, huddle rooms and reception areas of the future.
Visitors will be able to see and touch Arthur Holm systems such as the stylish DB2 retractable monitor, our new Dynamic1Twin double sided monitor, the amazing and patented DynamicTalk solution, a useful customisable connections box or the new and recently awarded DynamicSpeaker.
You will find us at the Networking and Press room!