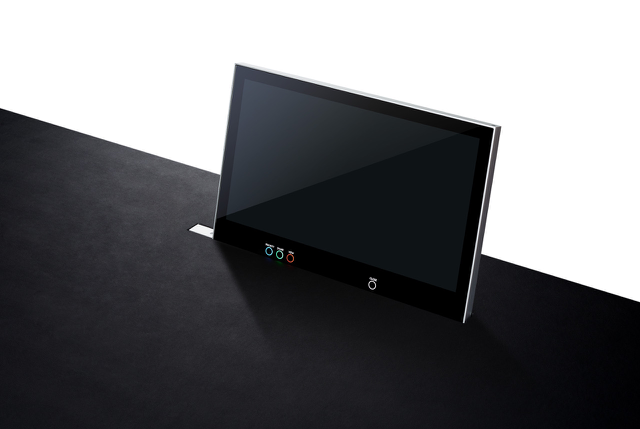 A conference room should be inspiring, flexible, interactive and personalized. In every meeting place, having the ability to share information will have a positive effect on productivity and efficiency. Arthur Holm is presenting a complete innovative solution during Integrated Systems 2018: the new motorized monitor DB2Share.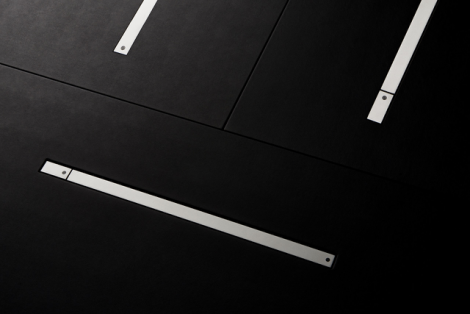 Despite the daily onslaughts of e-mails, phone calls and memos, meetings are still one of the most effective ways that people use to share and exchange information, get feedback, plan, collaborate and make important decisions for their organizations.
New motorized monitor DB2Share
The new DB2Share allows meeting room participants to share different video sources among each other with an optimal video quality (zero frame latency) without requiring preparation, technical knowledge or assistance. It is a software free share system that provides quick and seamless connectivity with a high level of security. The meeting or conference table can stand alone, without the inconvenience of either messy cabling or having to integrate external devices.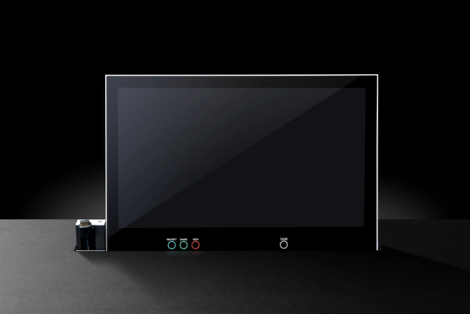 DB2 is a retractable monitor range that creates minimum impact on the furniture design (20 mm. of depth): easy to integrate, intuitive to use and almost invisible (no cover plate) when not in operation. Monitors are elegant, beautiful from all angles, and discreetly integrated into the meeting room table, disappearing within the desk with a harmonious silent drive. Design and functionality have been intelligently combined to create this advanced and unique monitor range.
The  DB2Share and other DB2 models can be opened by pressing a discreet Touch button placed on the upper housing of the monitor. To close it, the button is placed on the monitor's front glass in the lower right hand corner. The control Touch buttons are integrated in the monitor's front glass for selecting View, Share and Priority, the selected mode is indicated by different colours (red, green and blue). A retractable motorized HDMI cable has also been added to the System, to allow sharing external contents easily.
The DB2 monitor range can be integrated discreetly into tables and desks. Monitors rise and tilt with a silent, harmonious and elegant movement, sliding down into the table with the quality precision that Arthur Holm is renowned for.
An amazing solution which will make your meeting table stand alone!