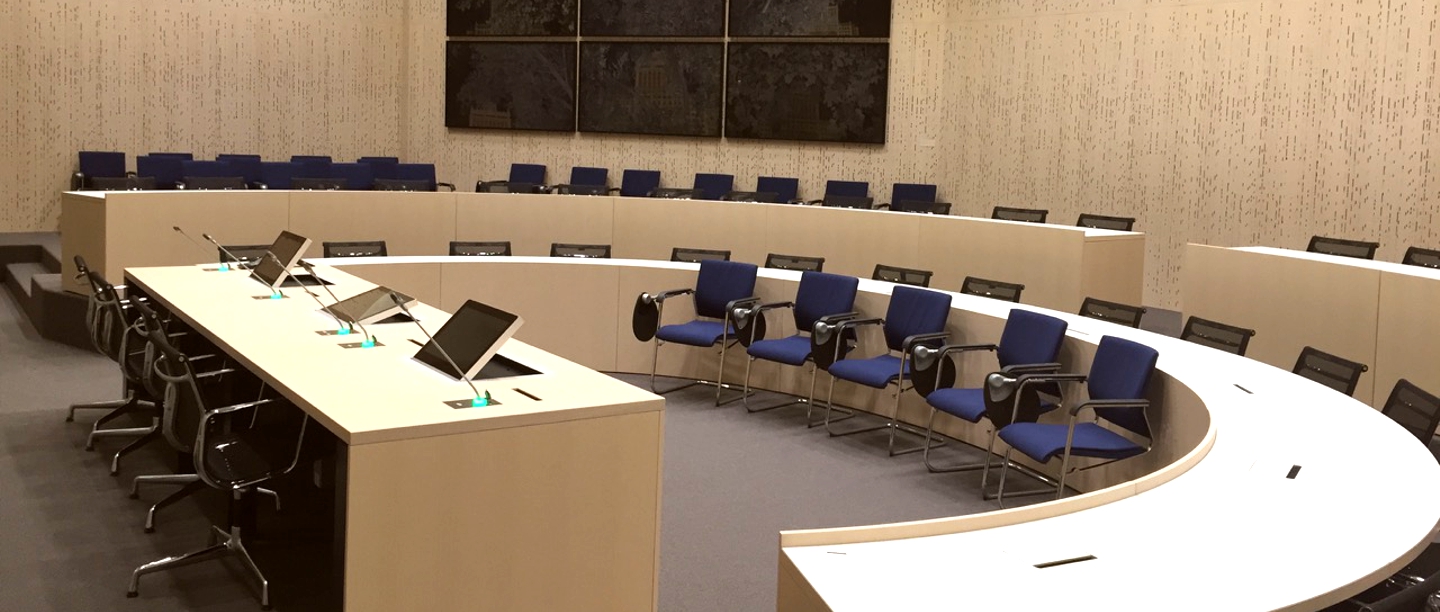 Banco de España
The auditorium of the Banco de España has been equipped with Dynamic1H and DynamicTalk
Madrid, Spain
Institutions
The auditorium of the Banco de España has been equipped with Dynamic1H, an elegant foldable aluminium monitor, and DynamicTalk, a customized retractable conference unit with an exclusive LED ring that changes colour to indicate the microphone's working mode.
Dynamic1H is a Full HD, aluminium monitor that provides a horizontal motorized movement. The screen is always visible; it raises and leans and can be stopped at any position between 0 and 70°, ensuring an optimal visibility towards the audience.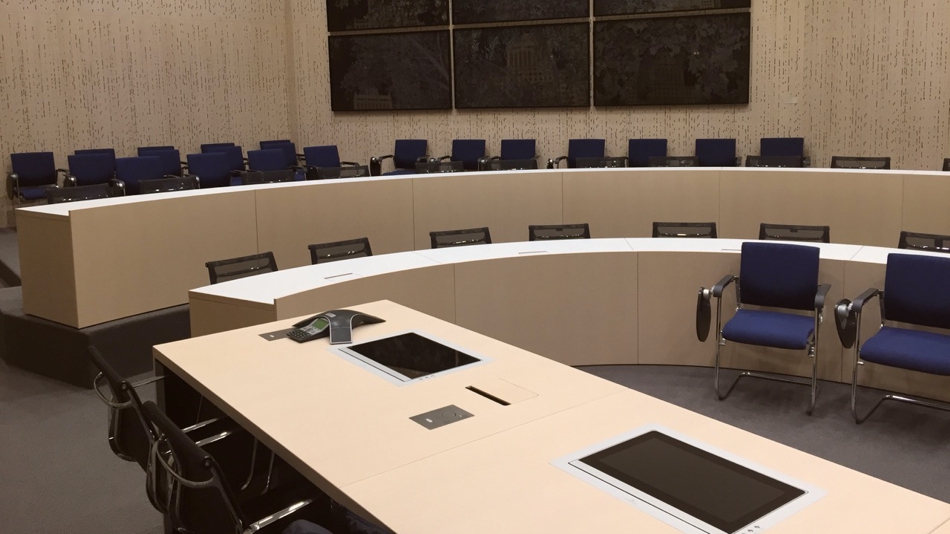 A smart memory system enables both set-up and recall of the tilting position, simply and rapidly. Built entirely of aluminium and finished with a black edged anti-reflection glass, Dynamic1H are extremely elegant, discreet and timeless. The anodised finish provides a soft, silky effect; it is extremely resilient and serves to dissipate heat. The glass protects the screen, reduces the "mirror" effect, allows for natural transparent colour and also works as a multi-touch surface (optional).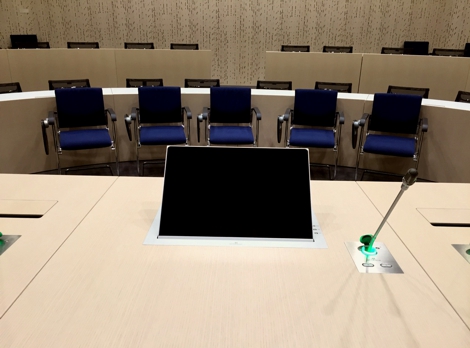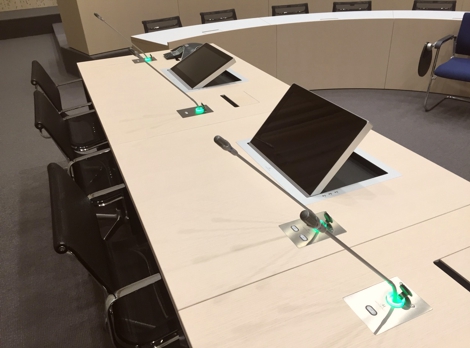 DynamicTalk is Arthur Holm's beautifully designed solution to make microphones "disappear" within the furniture. This unique system elegantly conceals the microphone within the desk surface (also providing an interior light to indicate status). Microphones are stored safely away, enabling flexibility for meeting and conference spaces (tables can be used for different purposes). A light ring shines in the microphone base indicating working status.  The cover plate is made of brushed stainless Steel, matching perfectly with the rest of Arthur Holm products' range.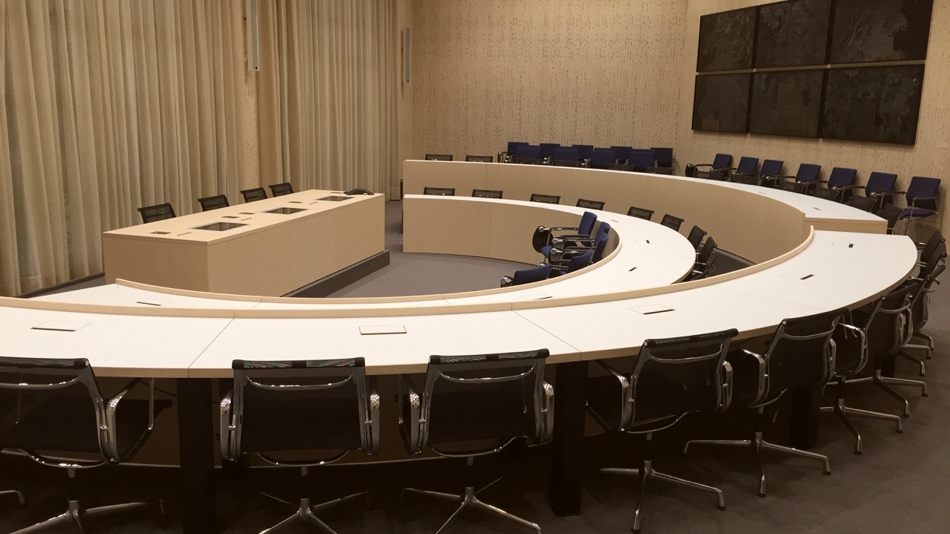 The Banco de España is the national central bank and, within the framework of the Single Supervisory Mechanism (SSM), the supervisor of the Spanish banking system along with the European Central Bank. Its activity is regulated by the Law of Autonomy of the Banco de España.
Products applied to this project