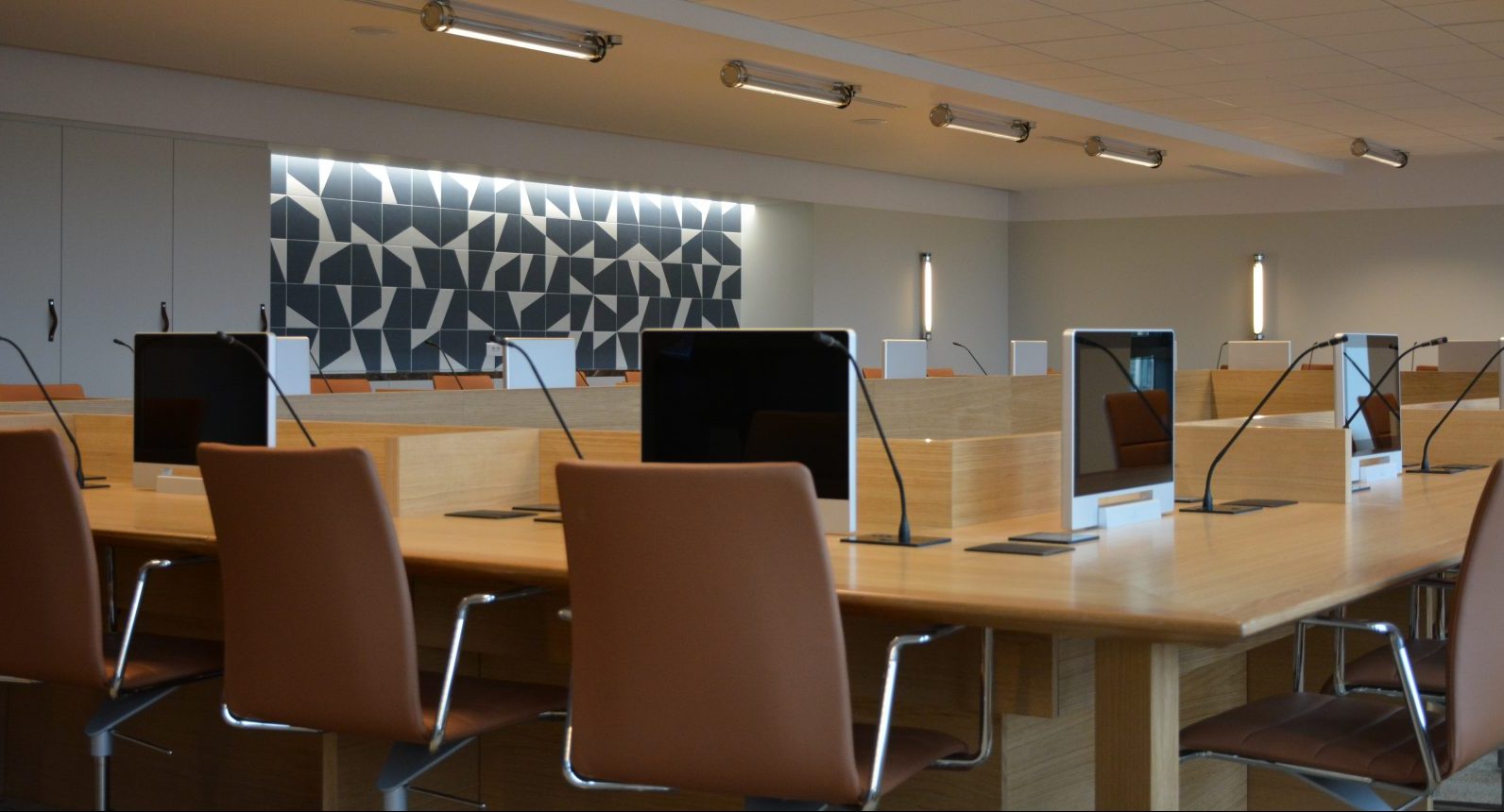 Caisse Primaire d'Assurance Maladie (CPAM) in Nanterre, France.
New CPAM boardroom equipped with functional AH2 monitors
Nanterre, France. 2018
Boardroom
A boardroom must be functional, efficient and flexible, but also motivating and elegant. It should impress clients, inspire attendees and help creating a relaxed atmosphere where making the best decisions. The Caisse Primaire d'Assurance Maladie (CPAM) in Nanterre, France, has gone for Arthur Holm's AH2 monitors to achieve these goals.
French systems integrator AC2S conceived a whole boardroom considering features the user needs such as innovation, simplicity of use and performance, but also flexibility and space optimisation. AH2 monitors were a perfect match for the new CPAM meeting room and the result is a versatile and stylish space where numbers will be crunched, business will be scrutinised and crucial decisions will be made.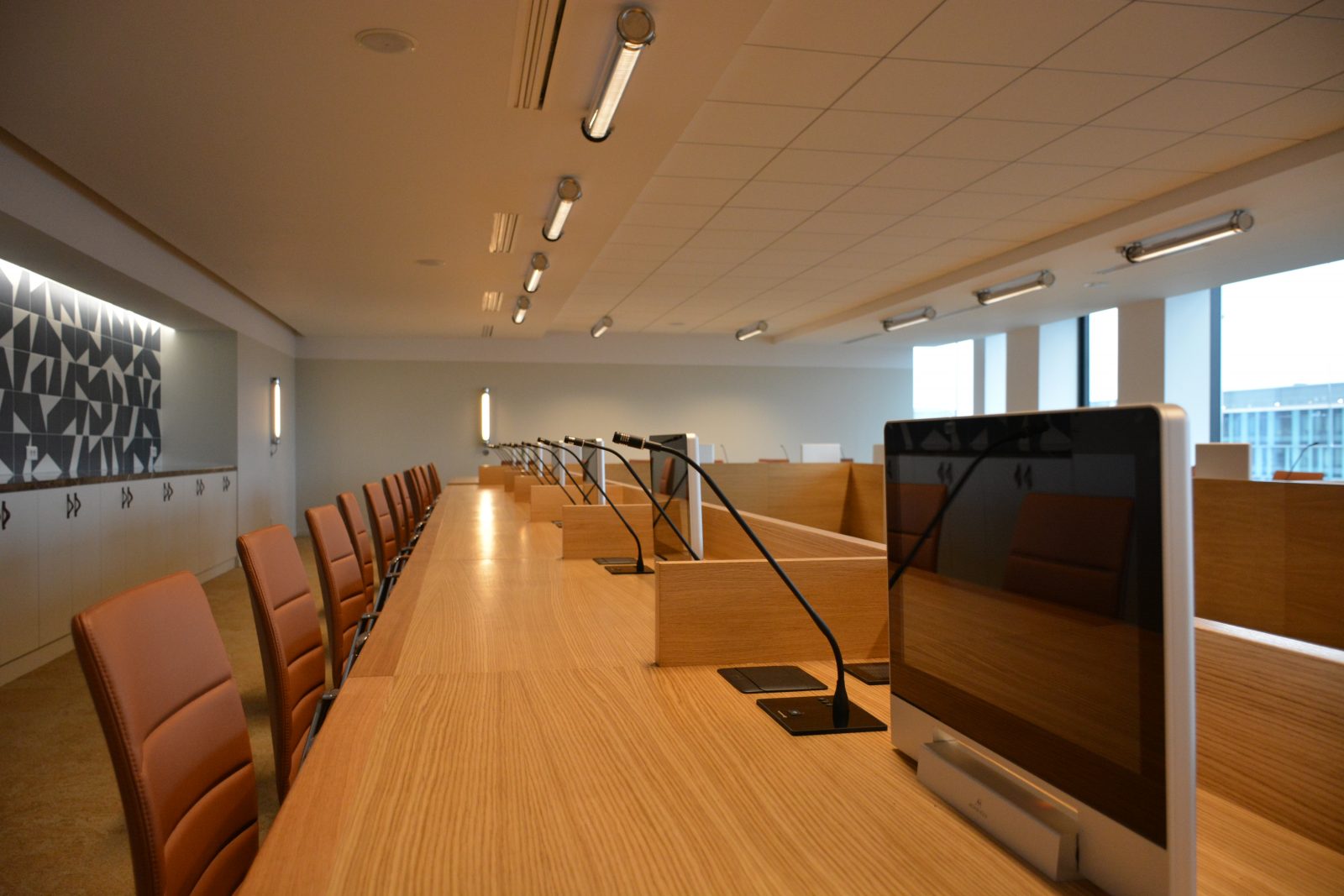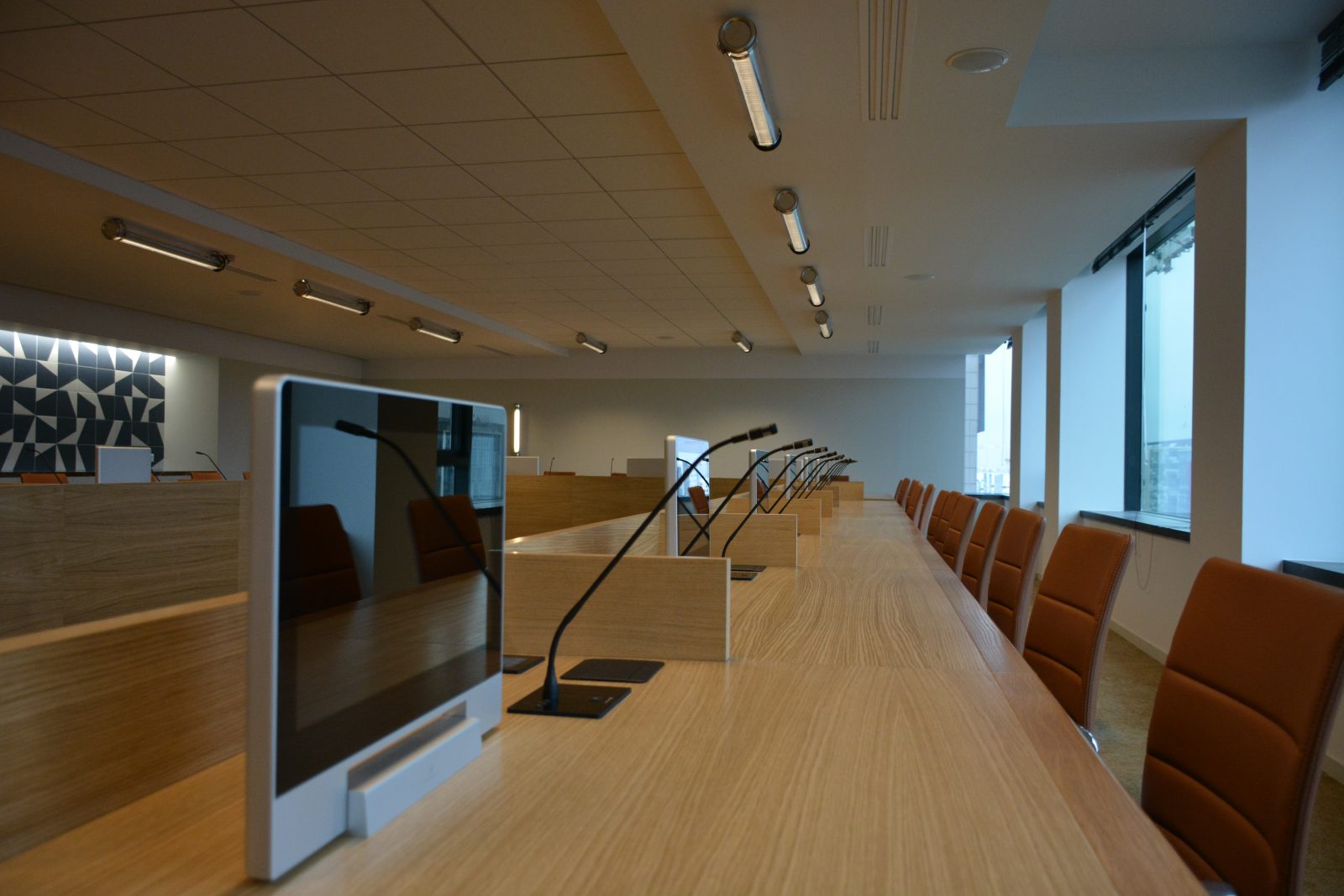 Advantages of AH2 monitors
AH2 is an elegant manually foldable monitor and has been designed for an easy and clean installation in standard tables. The working position is adjustable from 110º to a complete folded position on the table with the screen facing down. This compact monitor produces a minimum impact on the furniture design, with no visible cables.
The AH2 monitor by Arthur Holm is entirely built in solid milled aluminium with a natural anodised finish. It includes a double sided anti-reflection glass with black edges which can also be a touch screen.
Products applied to this project