Hotel Alsik in Denmark
Arthur Holm's DB2Share monitors in the Alsik hotel in Denmark
Sønderborg, Denmark
Exclusive Boardroom
The hotel Alsik has meticulously prepared everything down to the last detail to ensure an outstanding meeting and conference experience with a unique opportunity to combine business and pleasure.
Our partner AV-Huset was responsible for the full integration of the AV equipment including:
55" and 65" Panasonic displays in reception area
Bosch sound system in restaurant and lounge area
Motorized Arthur Holm monitors integrated in boardroom table
Panasonic Full HD laser projector solutions and motorized projector screens in large conference rooms
75" up to 98" Panasonic displays in small conference rooms
Sound system and hearing loop systems in conference rooms
Crestron control systems with panels integrated in walls in all conference rooms
17" Arthur Holm in-wall monitors at each conference room
LED laser projector for 6 m2 rear projection solution in spa area
83" Panasonic displays in fitness and yoga studio
Cinema solution in Kids area
And more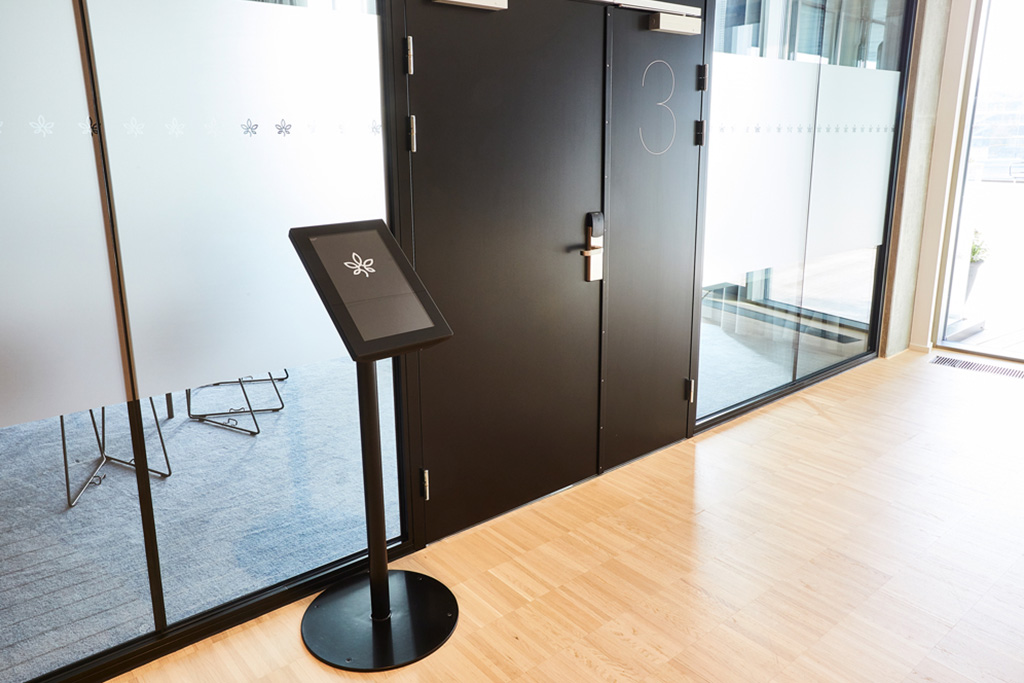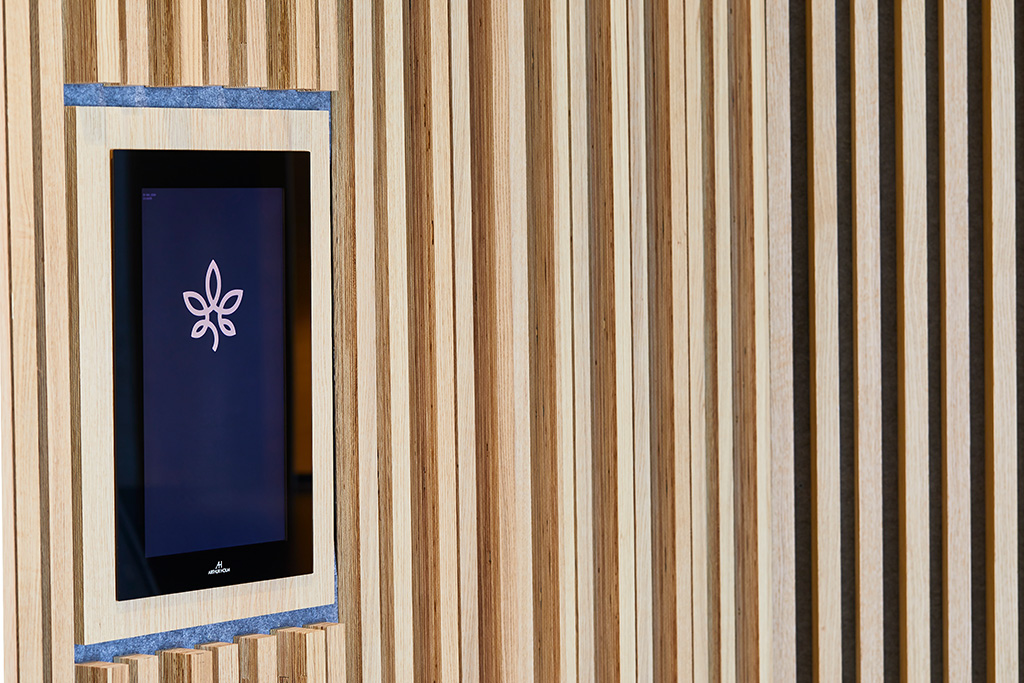 The exclusive boardroom is equipped with Arthur Holm's DB2Share, allowing users to share contents from their own devices in a secure way, while getting the best video quality. At each entrance of the conference rooms one can find Arthur Holm's custom Drop monitors; designed for an easy in-wall installation with an amazing design. They are supplied with a separate box for fix mounting, while the screen itself provides a "clip-on front" system.
The beautiful, recently opened hotel Alsik is one of the biggest, most fascinating hotels in Denmark. Its hallmarks are tasteful Nordic design and natural materials, and the hotel is part of renowned architect Frank Gehry's master plan for the Sønderborg waterfront. The inviting, ultra-modern rooms and suites have views of both the town of Sønderborg and one of the loveliest fjord landscapes in Denmark.
An inspiring place with inspiring technology!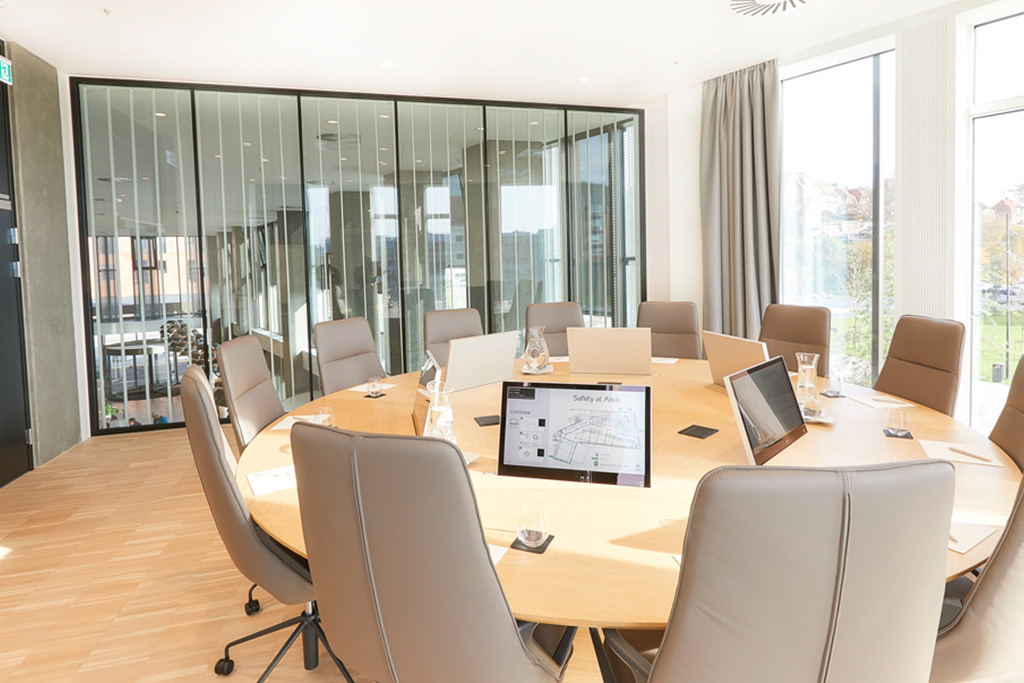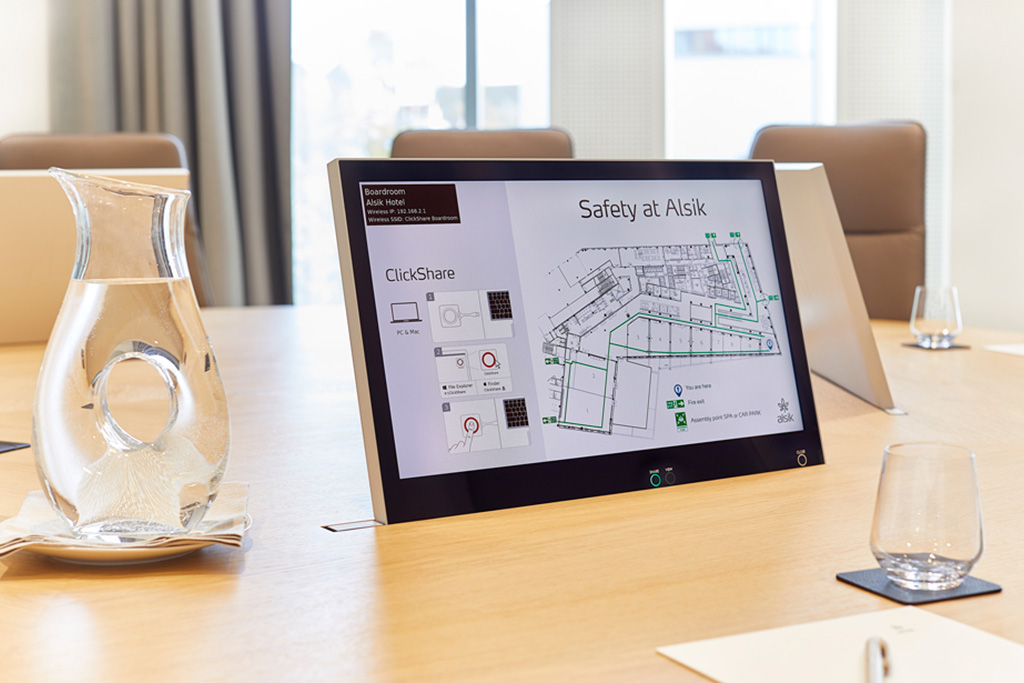 Products applied to this project