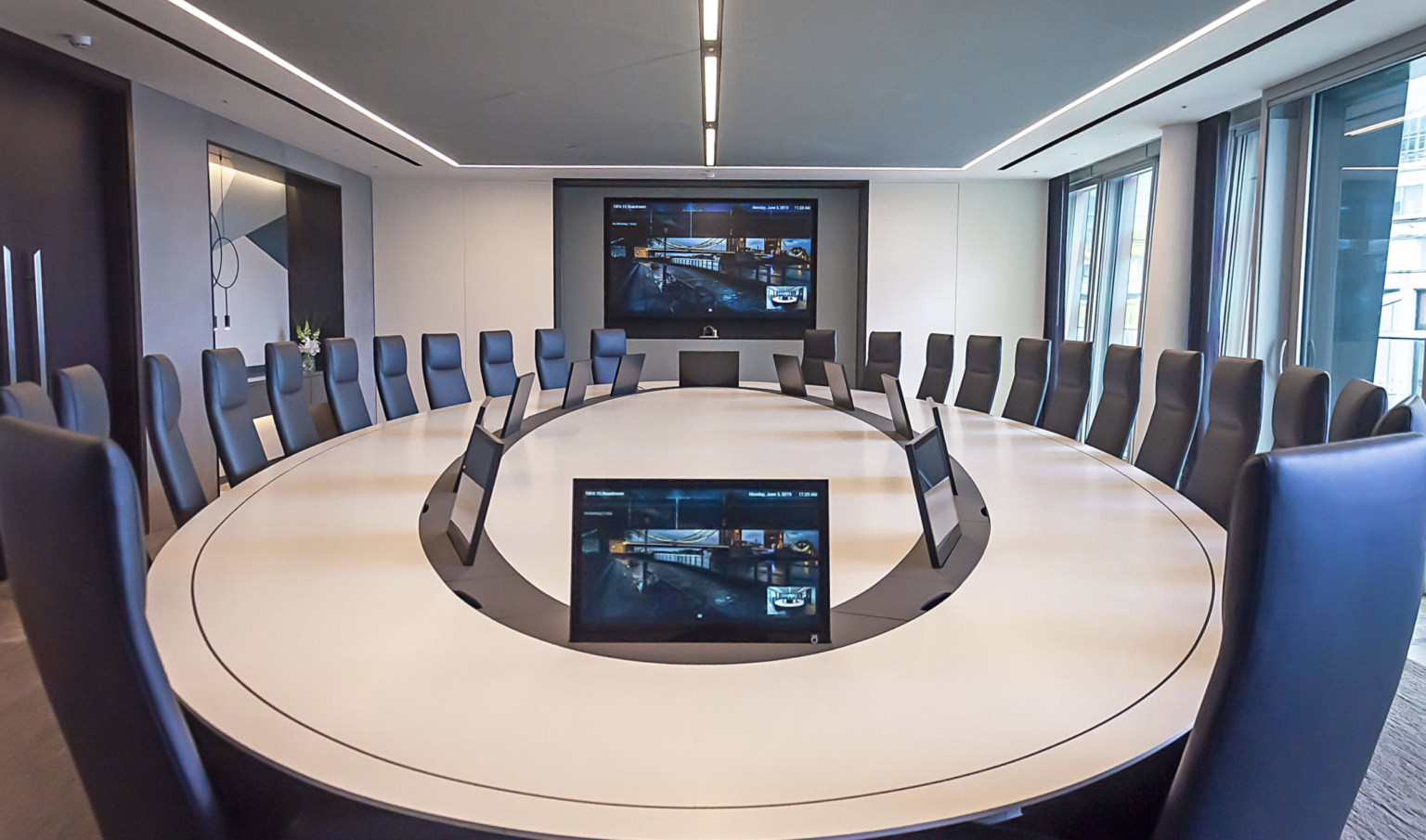 M&G Investments in London
M&G Investments London moved its headquarters to a 320,000 square foot (30,000 m2) building in the heart of the city.
London, UK
Conference Room
The challenge was integrating elegant retractable monitors with the smallest footprint on the meeting table´s design. And the solution was to choose 22" Arthur Holm's DB2.
Arthur Holm's DB2 is a motorized retractable monitor range that creates minimum impact on the furniture's design. It is easy to integrate, intuitive to use (one simple operation sensor located on the top of the monitor) and almost invisible (no cover plate, neatly streamlined into the furniture) when not in operation. DB2 provides a harmonious silent drive with variable speeds. With a maximum thickness of 20 mm, this monitor range is elegant, beautiful from all angles and can be veneered for a seamless integration in the furniture, creating a long lasting user's experience and delivering an exceptional image's quality.
M&G Investments London relocated their operations to a 320,000 sq. ft building in the heart of the City.
M&G's new home will be one of the jazziest additions to the City skyline. Developed by Generali, Italy's biggest insurer, 10 Fenchurch Avenue has a simple structure for its first 10 floors, albeit with an angular façade. However, the top five floors of the building, designed by Eric Parry Architects, sit on the main section like a shimmering crown, reflecting light and changing colour with the weather and angle of the sun. The aim to bring staff together is behind the move. M&G will take 11 of the 13 floors. The new building has shops and restaurants on the ground floor, while its roof garden will be open to the public.
Products applied to this project