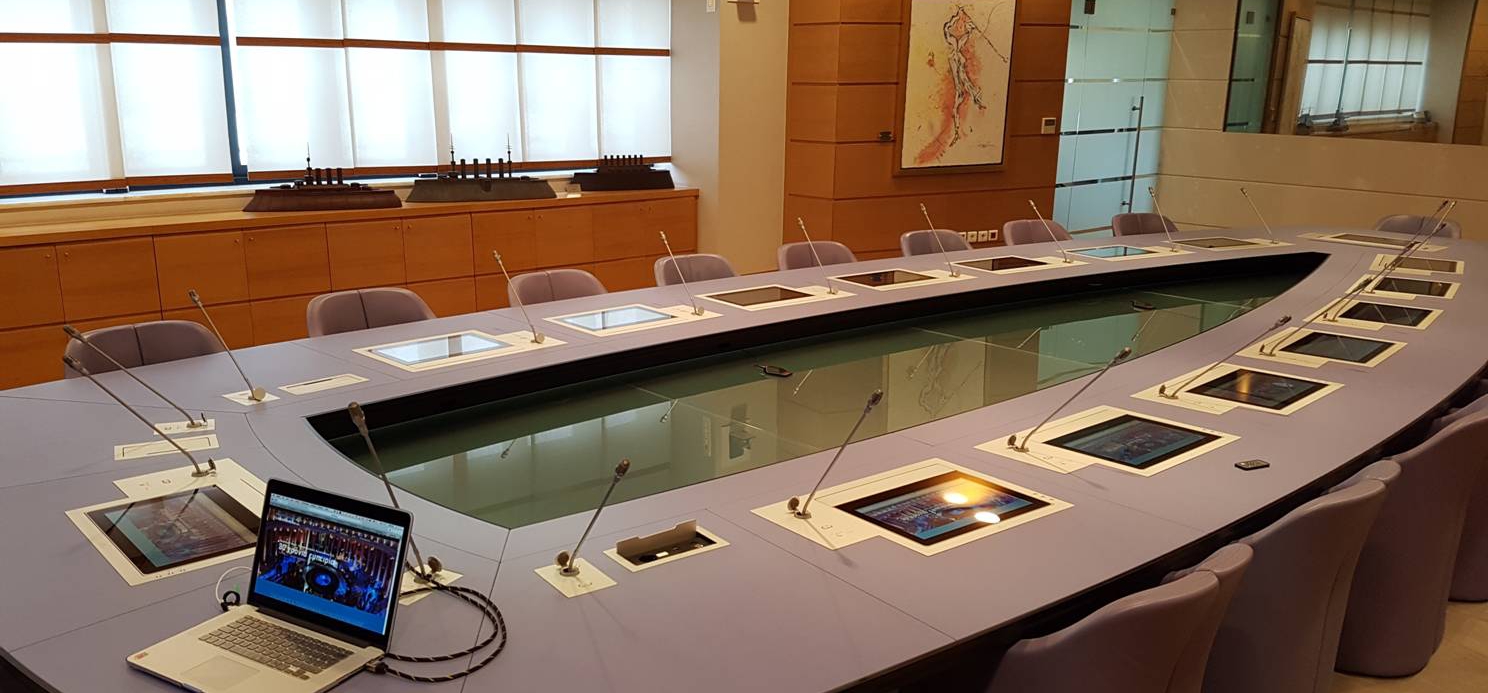 Piraeus Bank
Piraeus Bank in Athens chose Dynamic3Talk and DynamicLoop for its board meeting room
Athens, Greece
Meeting Room, Conference Room
Dynamic3 is a unique multi-position monitor that offers an incredible flexibility. Users can work with the screen flush on the table, in vertical position or it can be stored away with the screen facing down.
Please, check this installation that combines Dynamic3Talk, DynamicTalk and that also provides DynamicLoop to distribute the signal among all monitors integrated by PAPATHANASIOU SA.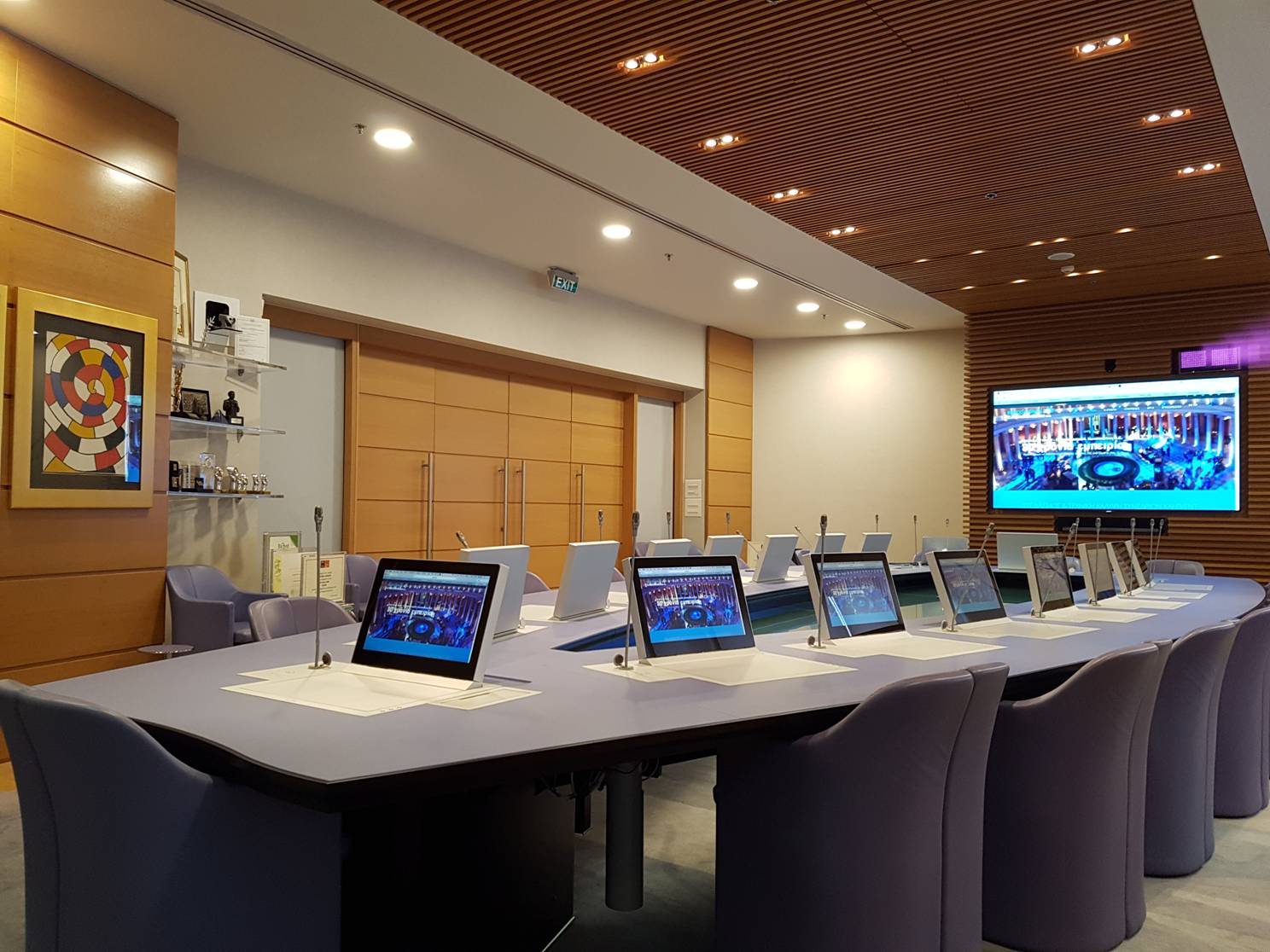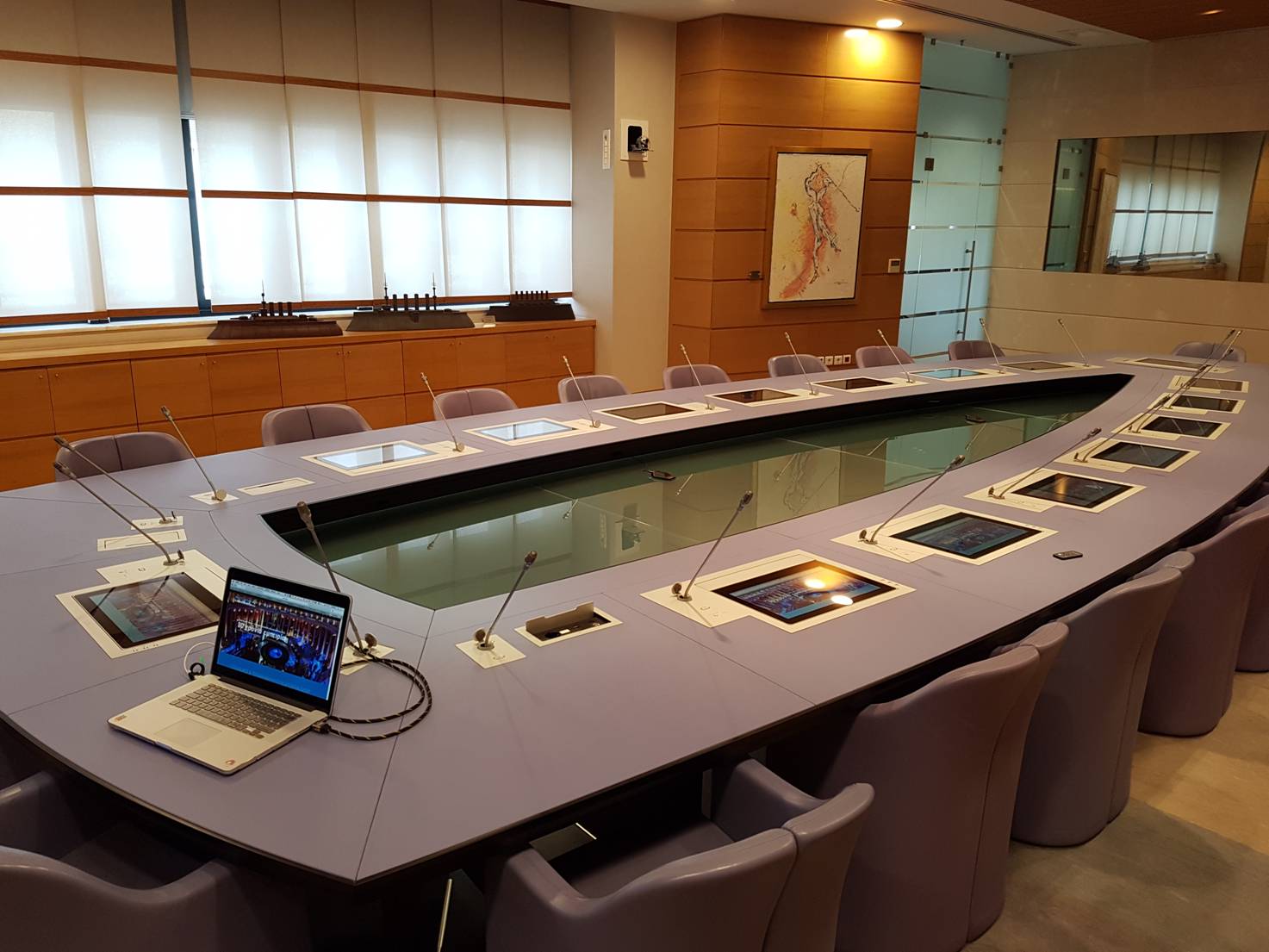 Dynamic3Talk is a multi-position, motorized monitor featuring an independent lift of "gooseneck" type microphones to be conveniently integrated into board, meeting and conference tables (as well as into information counters), demonstrating a smart combination of design, technology and ergonomics. It is a unique system for furniture integration, created in aluminium and glass. The screen opens and closes with a motorized movement similar to a laptop, with the possibility to turn 180° degrees. It can be folded into the desk, both with the screen facing up or facing down. When facing down, the back of the monitor housing can be covered with leather, wood, or any type of material to obtain a uniform finish with the table surface. The Dynamic3 product range provides keyboard, mouse and multi-touch screen options. When the screen is elevating, a tray is automatically raised and the microphone has an independent mechanism. Thus, the user can choose not only the position of the monitor but also the accessibility to the microphone.
In this conference room, the HDMI signa lis distributed among all the monitors thanks to Arthur Holm's DynamicLoop. Installation within the table is easier, the amount of cabling is substantially reduced as well as the integration time.
Piraeus Bank SA (Τράπεζα Πειραιώς), is a Greek multinational financial services company with its headquarters in Athens, Greece. As of September 2015, it is the leading bank in Greece, by assets with a 30% market share in net loans and second in liabilities, 29% in deposits . Piraeus Bank's stocks are listed on the Athens Stock Exchange (ATHEX) since January 1918.
Products applied to this project