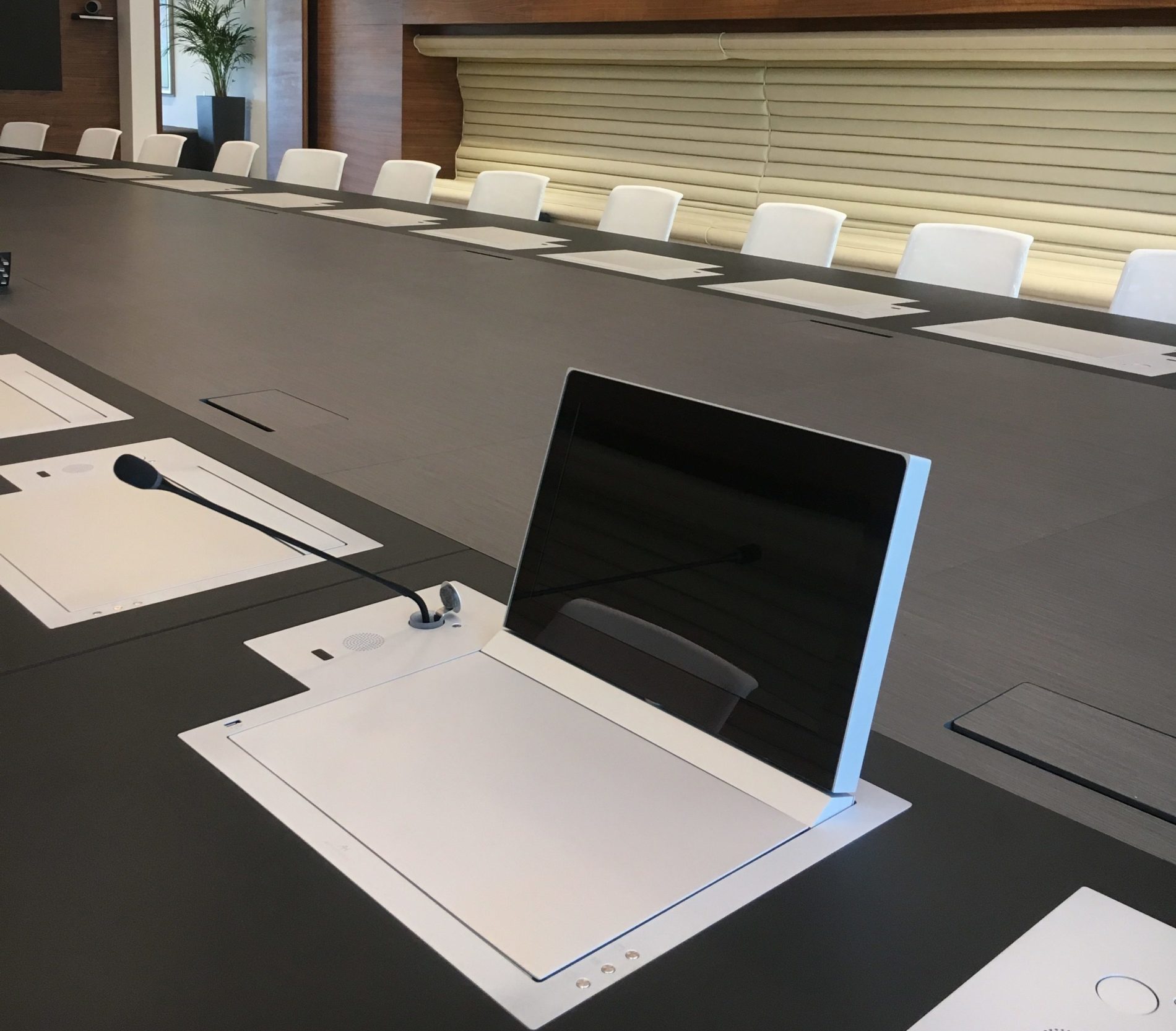 Saudi Energy Efficiency Center in Riyadh
A spectacular boardroom optimised with Dynamic3Talk advantages
Riyadh, Saudi Arabia. 2019
Boardroom
Dynamic3Talk has been the solution chosen by the Saudi Energy Efficiency Center (SEEC) for its amazing boardroom in Riyadh, Saudi Arabia.
This project has been developed by Arthur Holm's partner Venuetech, distributor of AV and control solutions offering an expert technical support, in cooperation with Megatech and Cyvis systems integrators and JMM furniture manufacturer.
Dynamic3Talk, the most advanced features
Dynamic3Talk is a multi-position motorized monitor featuring an independent lift for gooseneck microphones to be integrated in conference tables. It is a smart and unique combination of design and technology with the best ergonomics.
The screen opens and closes with a motorized movement similar to a laptop, with a 180º rotation. It can be folded with the screen facing up or down. When the screen is rising, a tray rises automatically at the same time, optimising the desk space.
The microphone works with an independent mechanism, so the user can work with the monitor or the microphone separately.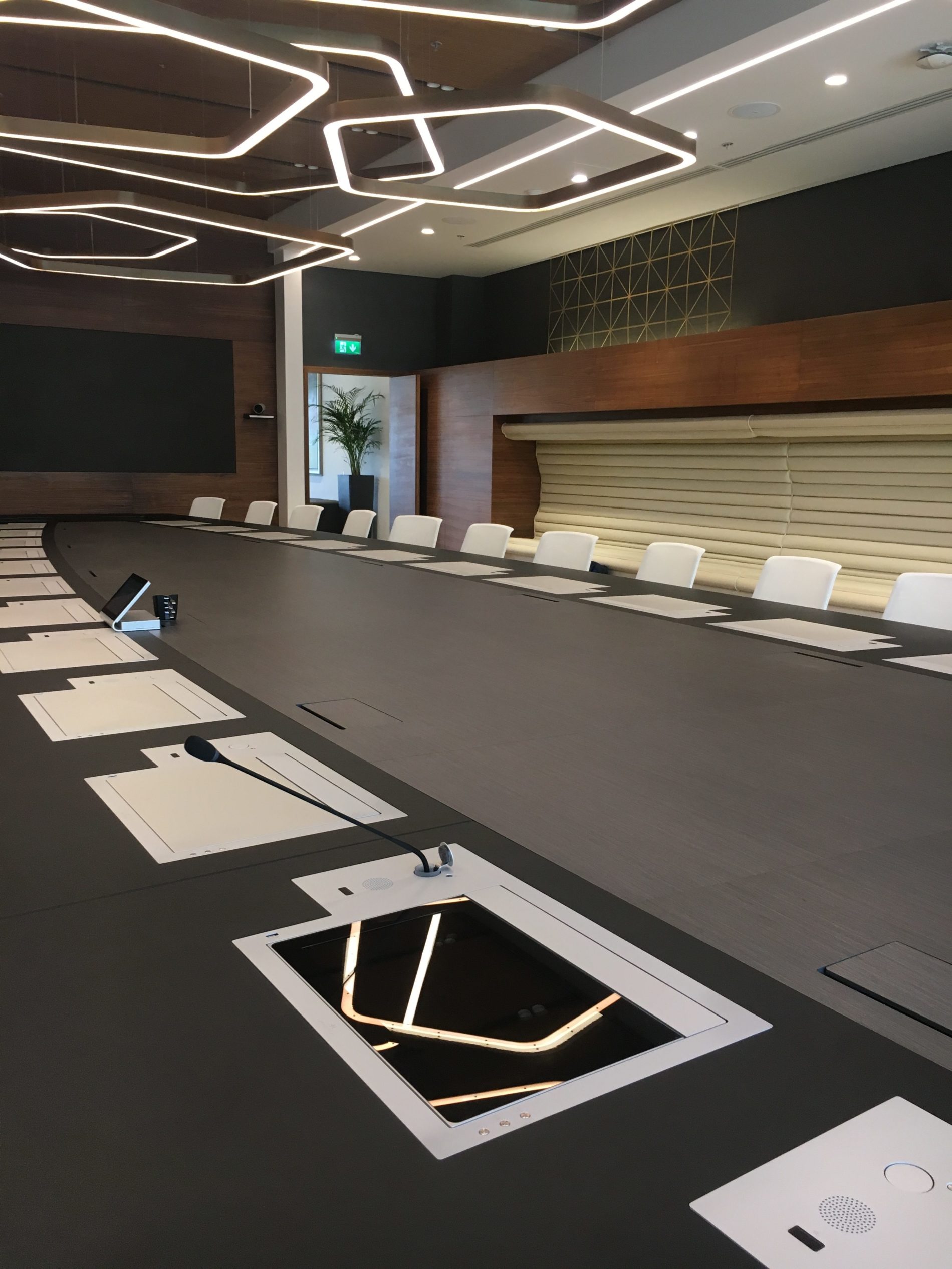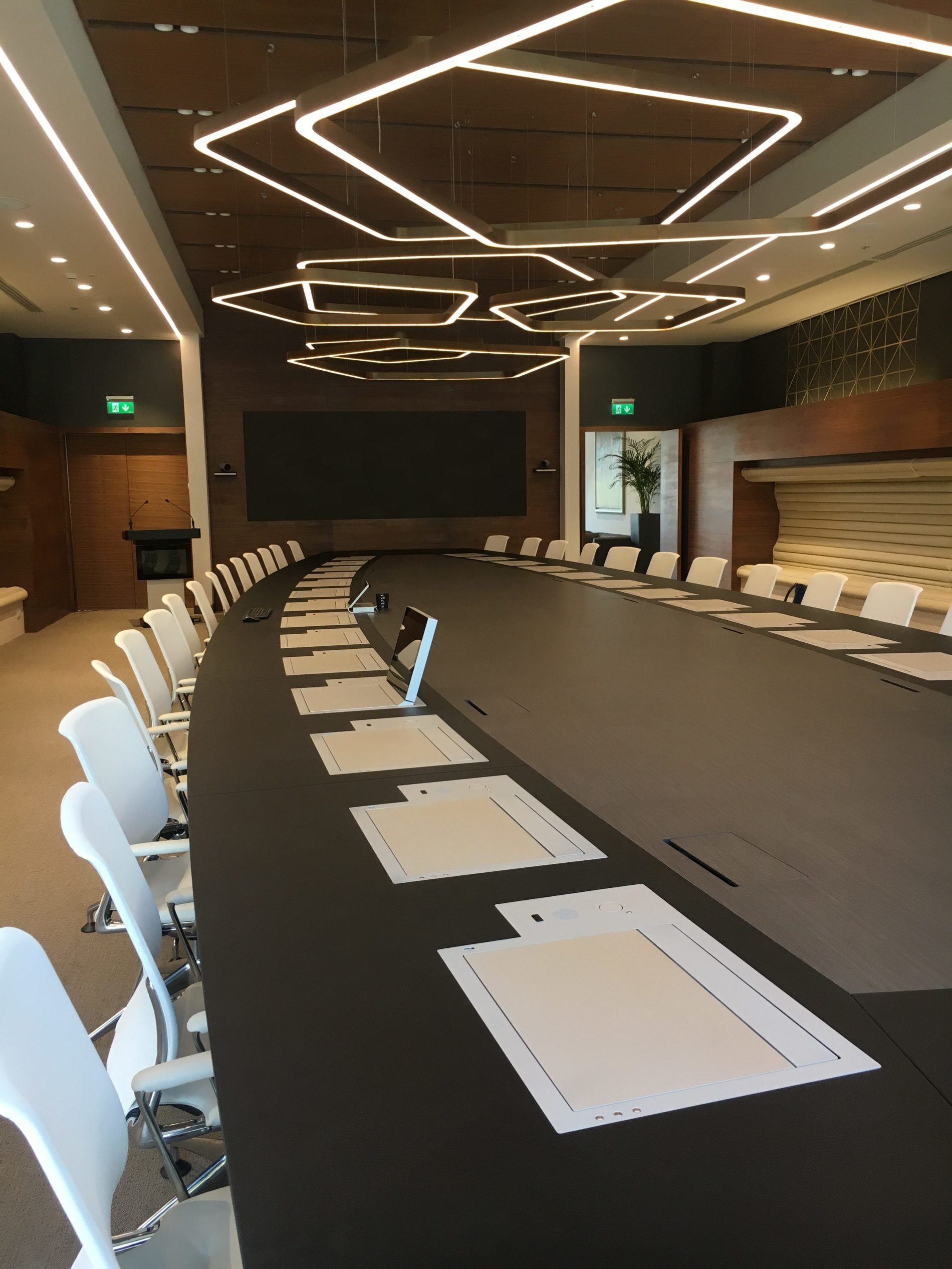 More about the Saudi Energy Efficiency Center
The mission of SEEC is preserving the national wealth of energy sources in a way that supports the national economy. It was established to transfer the National Program for Energy Management and Conservation in King Abdul-Aziz City to a permanent national centre.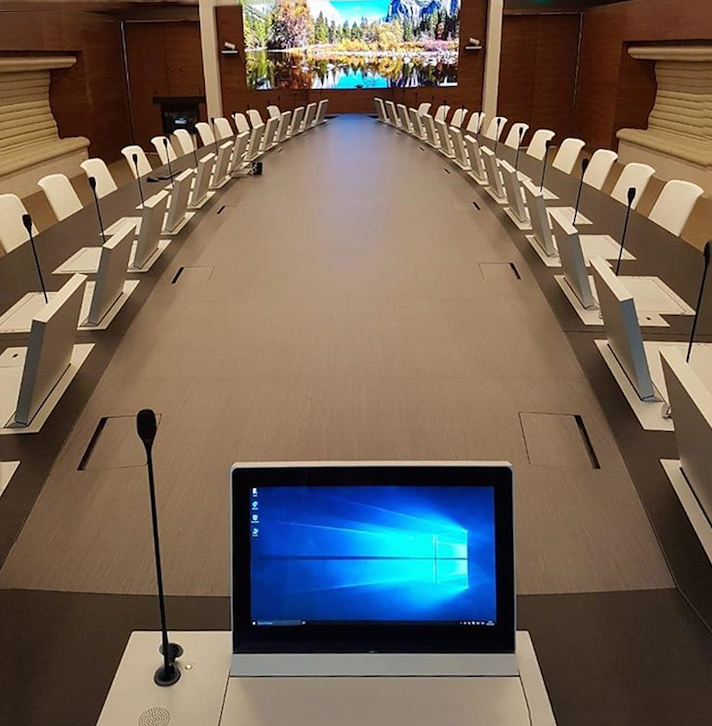 Products applied to this project