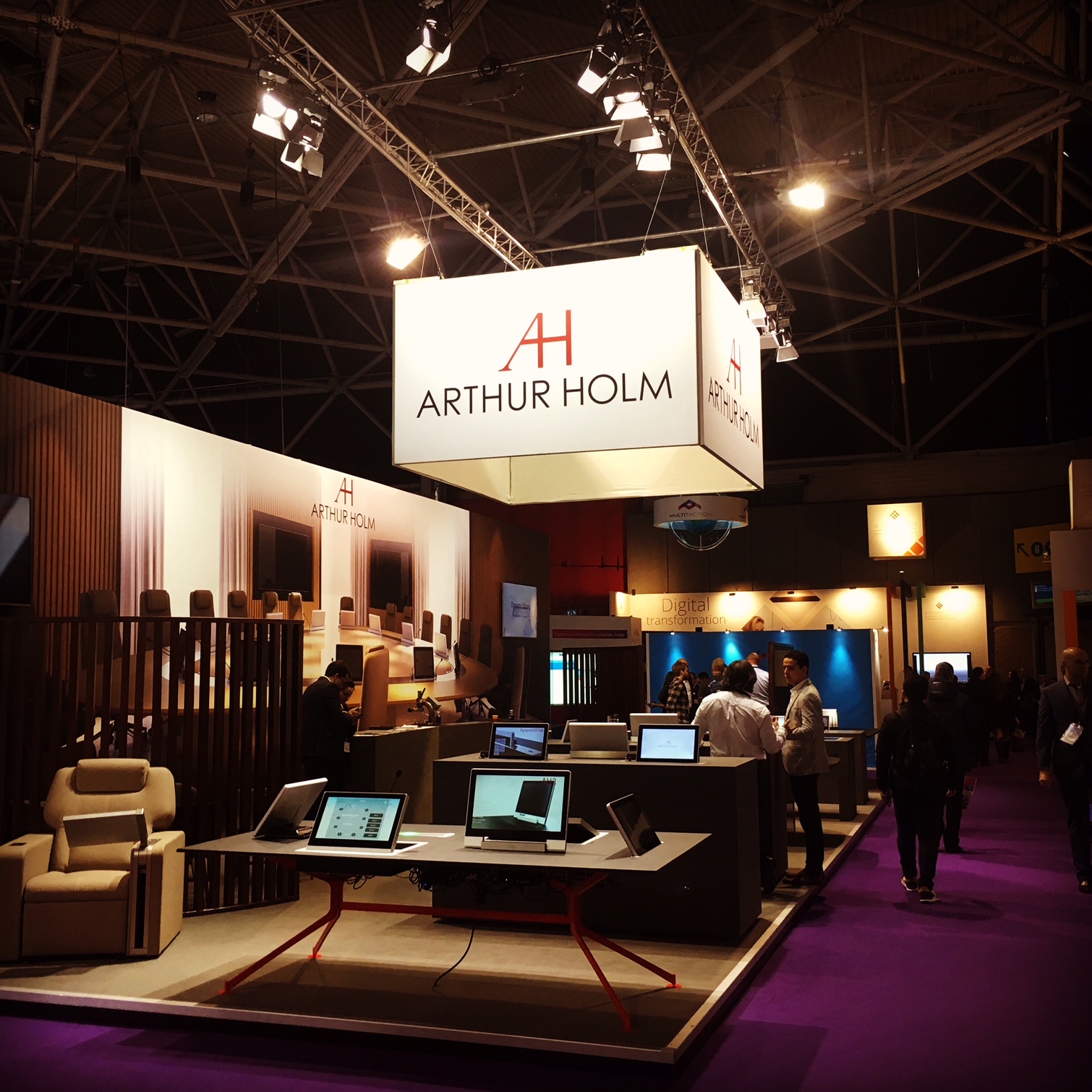 What an unforgettable week! We returned from the Integrated Systems Europe 2018 exhibition full of energy, inspiration and awards! The ISE is known to be the largest and most important exhibition within the audiovisual industry but this year the event has surpassed all records with more than 1,200 exhibitors and over 80,000 visitors.
According to ISE Managing Director Mike Blackman; "The show has been absolutely fantastic. We've had tremendous growth, around 10% over last year. We've had a brand-new hall (Hall 15) and 291 new exhibitors. That really is tremendous and says so much about the industry and the show. Attendees are up to 80,000, from 73,000 last year, so it's been a huge success across the board, however you look at it."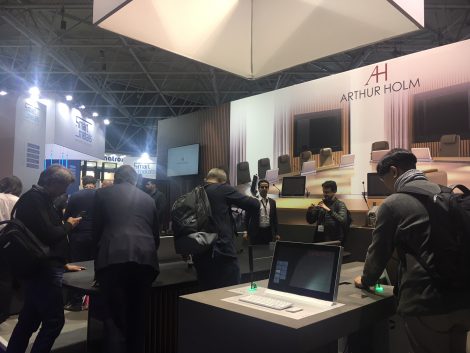 The show's success exceeded expectations, and we are extremely proud and grateful to announce three new awards to add to our roster, a truly amazing achievement considering the impressive innovations unveiled during the event.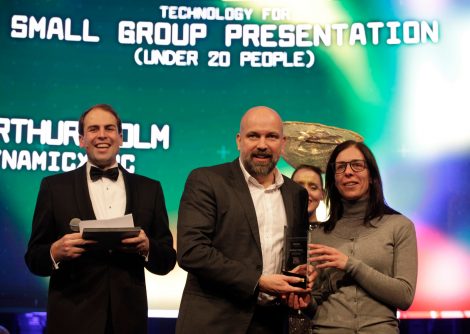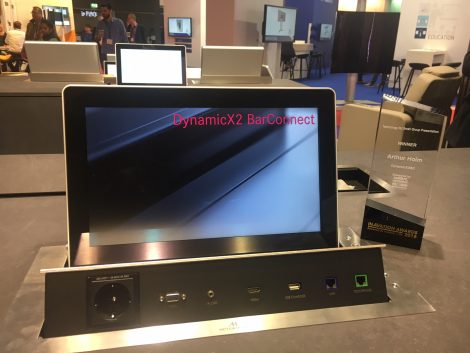 The event kicked off with the annual "InAVate Awards" ceremony. We were elated to win the prize for the category of "Technology for Meeting groups under 20 people" with the DynamicX2/BarConnect, a smart combination of both a motorised retractable monitor and connections bar, that ingeniously and comfortably integrates different types of connectors (all customised) such as plugs, HDMI, charging USB, touchscreen controllers, RJ-45, mini-jack for audio, etc.
What a great start to the exhibition! See the award-winning DynamicX2 BC here.
Next up was the prestigious "Best of Show Award", given by "AV Technology" magazine. We were thrilled to win this award for not one, but two new products; the DB2Share and the large size 24" DB2 with 4K.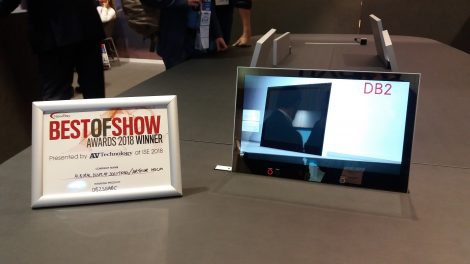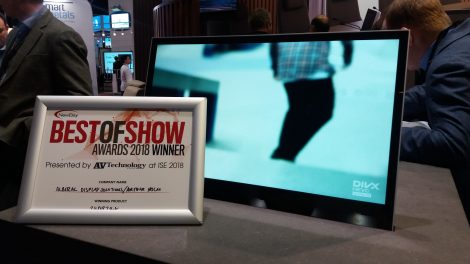 The DB2 slim retractable monitor was awarded the international "Red Dot" design and product award last year, so now with the latest additions to the range we are confident that the DB2 brand will continue to grow and innovate!
The DB2Share solution intelligently integrates selection and distribution systems for HDMI signals, and includes a smart and innovative motorised and retractable HDMI cable. Due to the iconic DB2 design and quality of materials and now combining the DynamicShare function it is a proven unique solution to make information sharing easier in meeting rooms, conference rooms and auditoriums.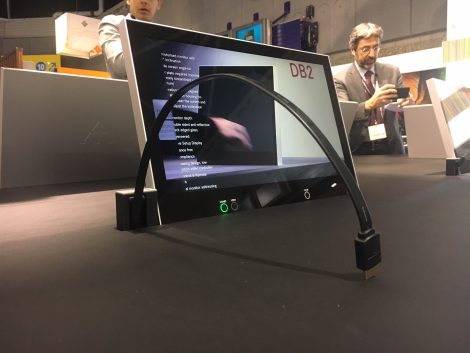 We wanted to expand on our award winning DB2 product range and created the new large size 24" DB2 with 4K resolution that brings superior image quality to the meeting room table. In addition to this we also offer the new smaller 10" screen DB2 with Full HD resolution.
See the 24″ DB2 4 K in action here.
Aside from the awards we were very happy to hold our annual wine tasting event which has now become an integral part of ISE. We enjoyed sharing the distinctive Catalan wines with everyone that came by our booth, it's a great way to combine product demonstrations while socialising with old and new clients.
All in all, ISE 2018 ends on a very positive note and with a lot of new projects and innovations ahead. We look forward to sharing them with you. From all of us, thank you very much for your loyal support.