There are times when it is especially necessary to sharpen imagination and creativity. There is a lot that we have learned during this pandemic. It has been a great opportunity to learn that not every meeting requires physical presence and we have also realized that some benefits of face-to-face meetings are irreplaceable. There is no doubt about the benefits of virtual meetings: from the cost to the flexibility and, of course, the preservation of the health of the meeting attendees. Online collaboration is good to solve time problems and distance problems: it helps productivity, diversity of the teams and availability. But online collaboration doesn't have the magic of working face-to-face and some sensations cannot travel through the net.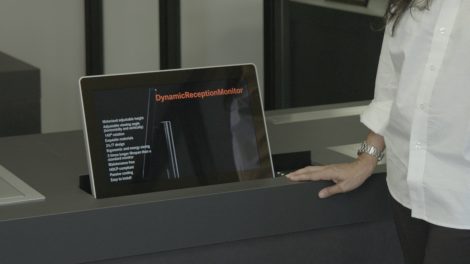 So, we have tried to combine the magic of a presential exhibition with the flexibility and the comfort of being able to attend without having to move away from your desk. We'll guide you in a tour across our booth: we'll show you our main products while you can ask for personal meetings with our team and ask any technical or sales question.
We have also prepared tutorial sessions and live webinars to complement this journey through design, craftmanship and innovation. No need to move. So, sit back, relax and check out our latest innovations for conference rooms, meeting rooms, huddle spaces, training rooms, crisis rooms and command centers, and reception areas.
Discover how we can help you design spaces that inspire and contribute to optimal decision-making.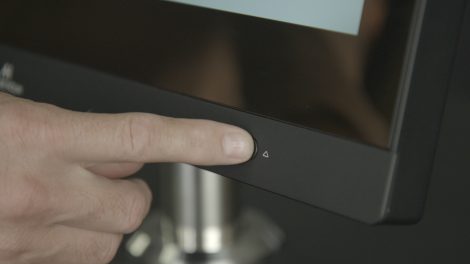 In order to accommodate different regions across the world, we have dedicated 3 different time slots for 2 consecutive days. Our sales team will be available the next October 20th and 21st at 09:00 CEST, 13:00 CEST and 17:00 CEST.
We are looking forward to seeing you!
Meet your hosts:
Sophie Harbach: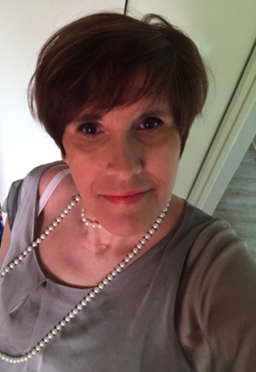 International sales manager for 7 years at AH, but I have been in the AV sector for more than 20 years. I am delighted to support you in the implementation of your projects and advise you on the solutions best suited to your needs. I love to work in developing projects: from the initial idea to the final installation. I am present on France, Belgium, Luxembourg, the Maghreb, Africa and French overseas territories. I will be pleased to host you in our Parisian show room.
You can contact me at: sharbach@albiral.com.
Sales areas: France, Belgium, Luxembourg, the Maghreb, Africa and French overseas territories.
Horacio Beltrán: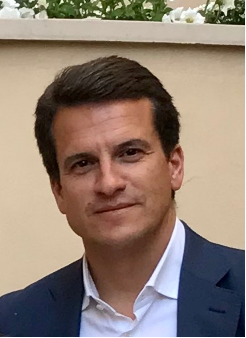 I have been developing commercial work at ALBIRAL DISPLAY SOLUTIONS for more than 20 years. I remember that I sold my first CRT monitor in 1998  when I  finished my degree of Telecommunication Engineer (time flies), and I have lived the company's evolution from CRT industrial manufacturing to architectural and design products.  I am currently responsible for sales in Spain and Portugal. And I am at your disposal for helping you to implement the best possible project for your corporate space.
You can contact me at: hbeltran@albiral.com.
Sales areas: Spain and Portugal.
Jose Tresserra: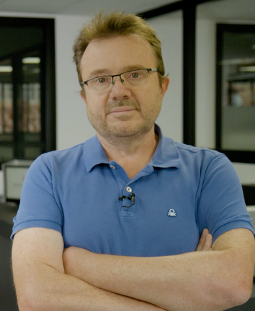 Hello, my name is Jose Tresserra and I will be pleased to answer to all your technical questions. I love robotics and technology in general. I am your techy guy, always interested in the latest and most reliable technology.
My R&D job consists of designing electronics and developing the firmware for all our products.
You can contact me at: jtresserra@albiral.com.
Montse Romero: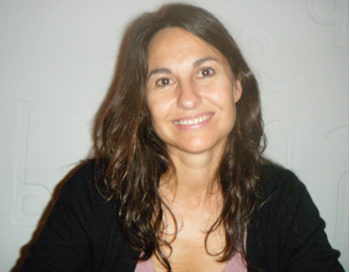 I have been in Albiral Display Solutions since its creation in 1994. I take care of marketing and sales and I will be pleased to know what we can improve, how we can serve you better and to learn from you! I love to travel and to write and, since I couldn't do the first because of the pandemic lockdown, I finished and published my first novel during this time. I would love to write about your projects and your vision of the meeting rooms of the future.
You can contact me at: mromero@albiral.com.
Sales areas: EMEA and LATAM.
Henrik Holm: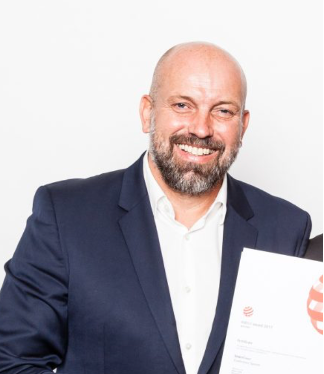 So, as you might have guessed I created Arthur Holm or someone related to me, you might think that it is my name on the products as I am the only one with a Scandinavian look in the company.  Sometimes I wonder if it is my name on the product as I have been called Arthur Holm many times during the years at exhibitions. I created Arthur Holm 12 years ago. The Arthur Holm product line has been created together with our fantastic engineering team, which has resulted in 26 patents until today. I love to create and amaze people with our solutions. My inspiration comes from the hundreds of journeys I have made travelling the world. 
You can contact me at: hholm@albiral.com.
CEO.
Please, register and book your seat on the day and at the time that suits you best.
Day 20th:
Day 21st:
We are looking forward to seeing you!