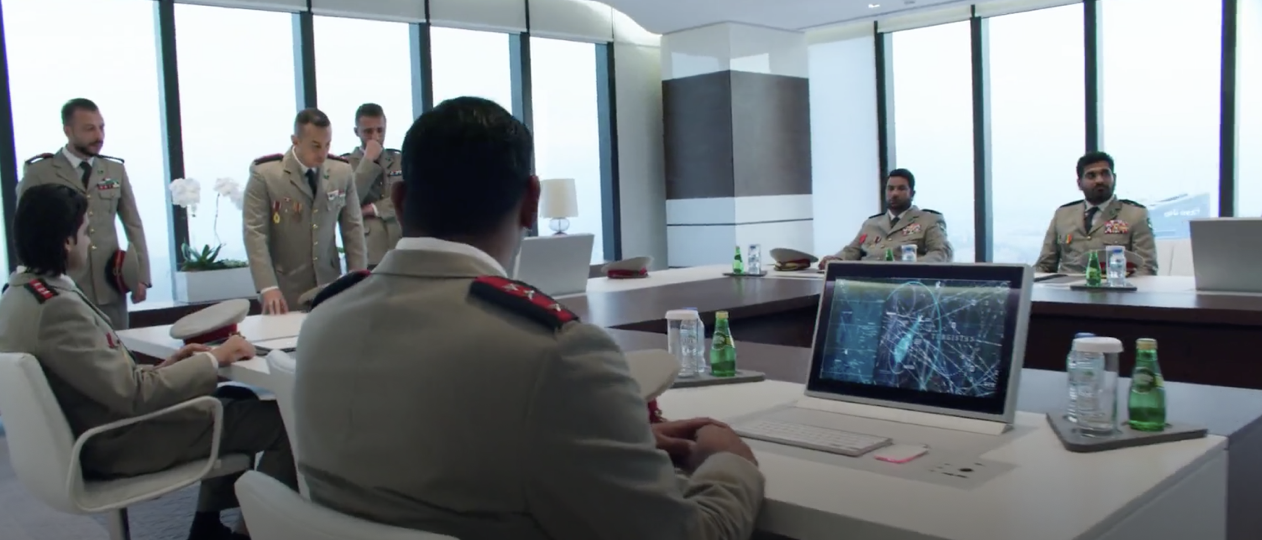 Crisis rooms ("war rooms"), control rooms, command centers… Picture the president of a country surrounded by cabinet members who are providing up-to-the-minute details and leaning on technology that provides real time updated information on the emergency situation. The president must make the right decision, with no time to lose. A crisis room is not a meeting room, and its needs are different. They are used to solve extreme situations, difficult and specific problems via clear and secure communication and improved workflows. They are rooms specifically designed for the visualization of risks or emergencies of a country, state or even a corporation and their objective is that users can make decisions quickly, safely and efficiently.
The room must be equipped with technology capable of providing:
Fast and direct communication
Encourage teamwork
Real-time information
Maximum security and reliability
The table must have been custom designed, with the capacity to accommodate a variable number of people and it must have all the necessary elements for optimal decision making, from connectivity to monitors and microphones. The space is designed to monitor , make critical decisions and communicate them in real time . It must take into account factors such as reliability, safety, flexibility, comfort, ergonomics and functionality.
Monitors are not passive elements but a critical and visible component of a complex signal management process of a very diverse nature. Through the monitors, information is displayed in real time to facilitate the decision-making quickly, completely and efficiently by incorporating videoconferences, networking and interaction protocols between different teams. Decision makers require optimal working conditions that allow them to focus on their mission, and decisions must be made quickly to avoid serious and costly consequences. The technology must be designed to work 24/7, durable and reliable, to adapt to the user and to help optimise the space and the table.