MicConnect d'Arthur Holm est une surface statique de micro conçue pour les micros XLR et dotée d'un support antivibratoire, d'un bouton « press to talk » et de LEDs indiquant l'état du micro pouvant être rapidement et facilement installée et retirée. Le démontage se fait à l'aide d'un outil spécial (fourni), et en l'absence de micro, un cache intégré recouvre le connecteur XLR. MicConnect est en acier inoxydable et disponible dans des finitions standards ou personnalisées.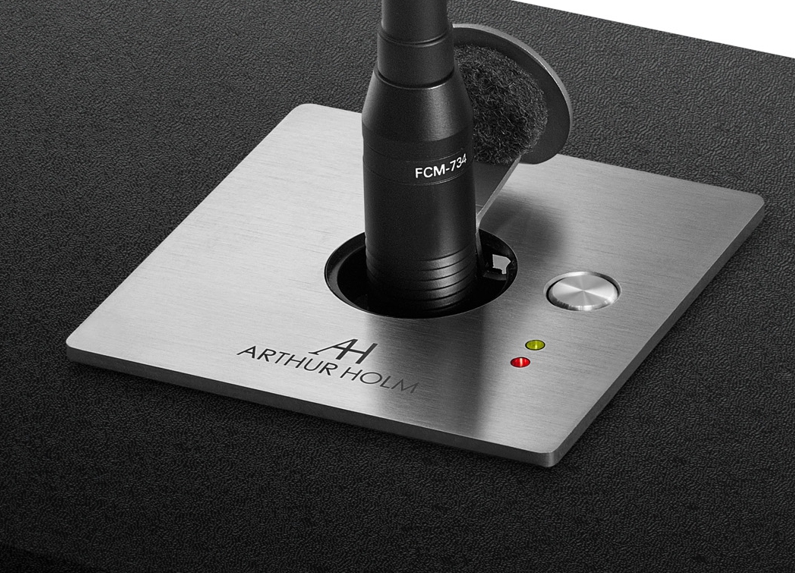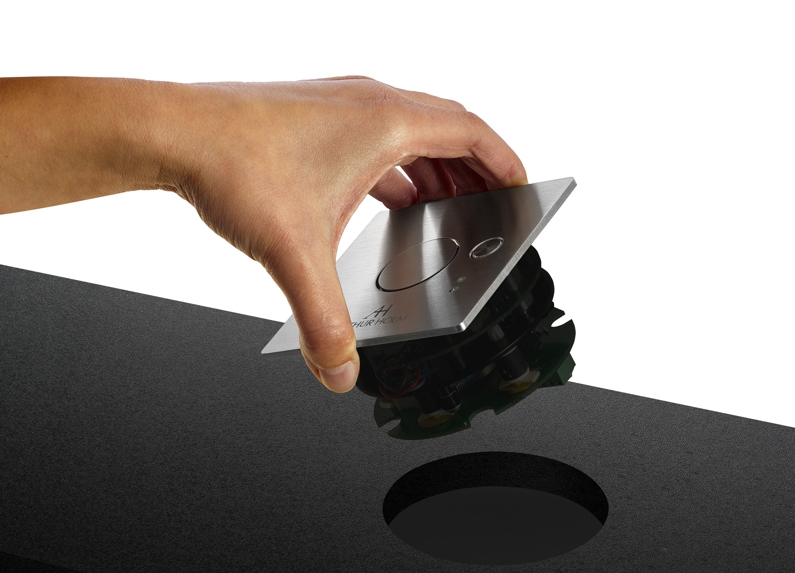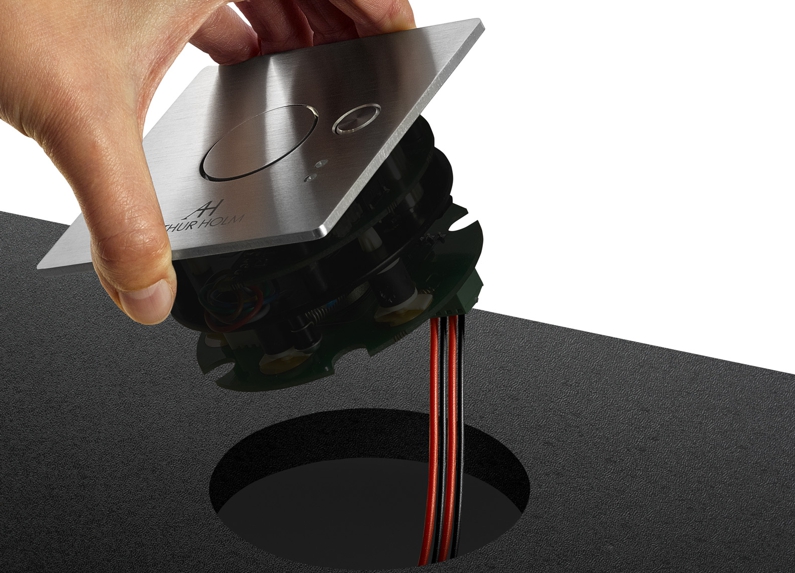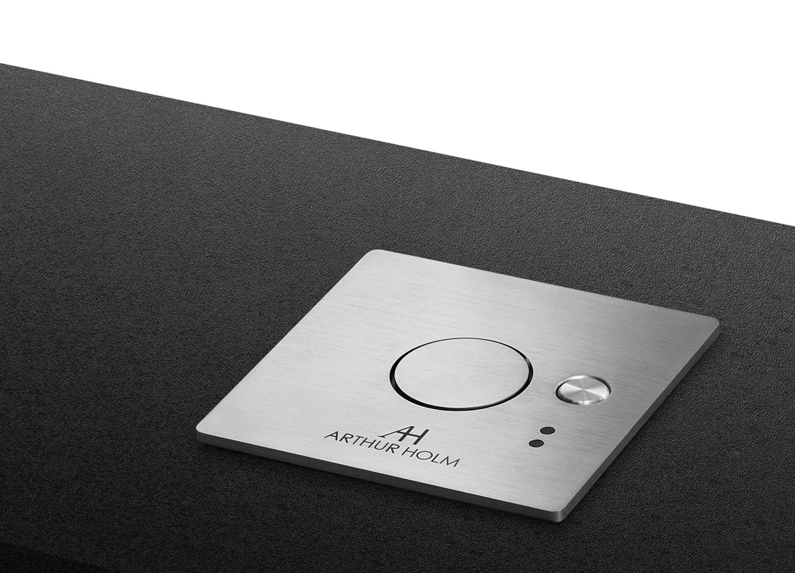 La gamme MicConnect
AHMC
Connecteur XLR
Support vibratoire intégré
Bouton « push-to-talk »
Anneau LED indicateur d'état
Materials
Cover plate

Stainless steel, matte or prepared for underneath installation (to be veneered or for table hedge)
Functionality
Buttons

Push to talk button, push the button to lift the lid
Activation

Microphone installed, push the button to activate/deactivate the system
Main control

Main control depends on the audio unit
LED's

Green and red LED is activated from the main audio unit.
(5Vdc Voltage)
Connections
Microphone Input

XLR3 pin standard microphone connector below the lid with integrated shock mount.
Microphone Output

3 pin terminal block, located on the lower part of the MicConnect
Controls

6 pin terminal block, located on the lower part of the MicConnect
Contact close push button
5Vdc Led power indicators