Arthur Holm MicConnect è un supporto passivo per integrazione a tavolo per microfoni XLR con un sistema anti-vibrazioni, un pulsante "push-to-talk" e un LED per l'indicazione dello stato del microfono. Il microfono può essere installato e rimosso con facilità. Per rimuovere il microfono è necessario un particolare attrezzo (incluso). Quando nessun microfono è installato il coperchio integrato coprirà il connettore XLR. MicConnect è realizzato in acciaio ed è disponibile in finitura standard o personalizzata.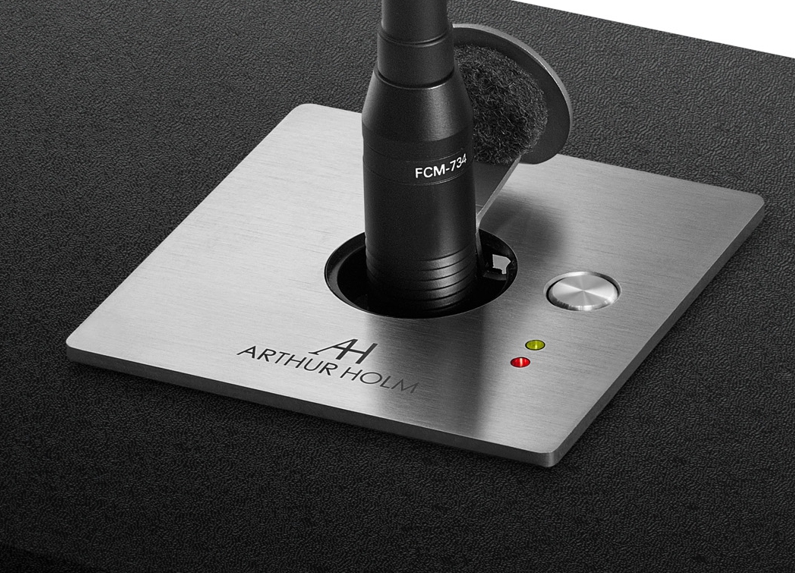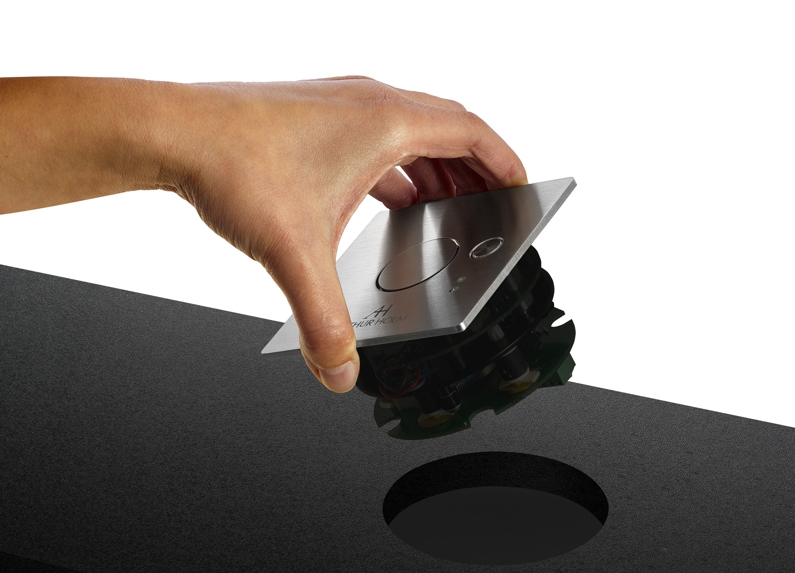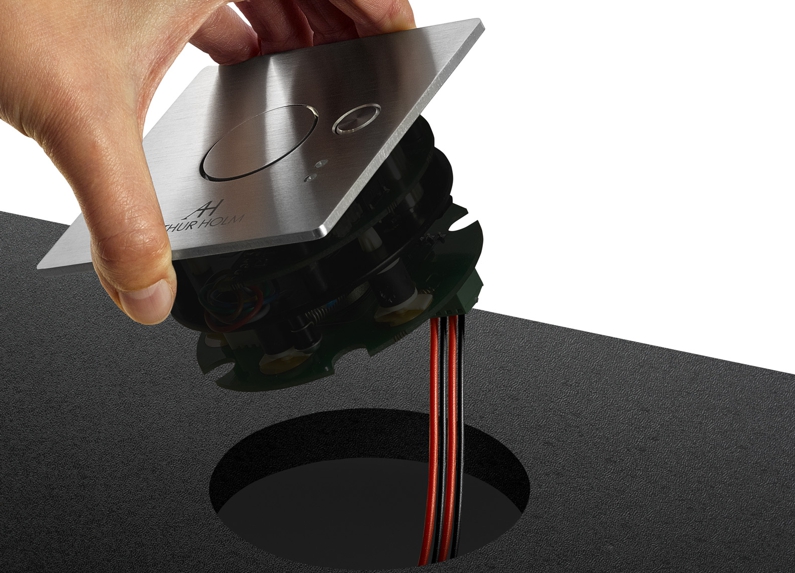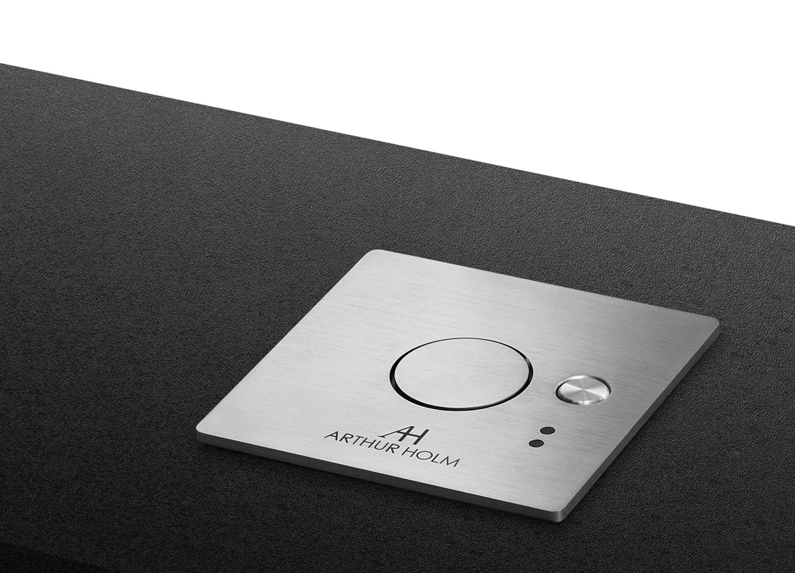 Gamma MicConnect
AHMC
Connettore XLR
Sistema anti-vibrazioni integrato
Pulsante "Push to talk"
Indicatore dello stato LED
Materials
Cover plate

Stainless steel, matte or prepared for underneath installation (to be veneered or for table hedge)
Functionality
Buttons

Push to talk button, push the button to lift the lid
Activation

Microphone installed, push the button to activate/deactivate the system
Main control

Main control depends on the audio unit
LED's

Green and red LED is activated from the main audio unit.
(5Vdc Voltage)
Connections
Microphone Input

XLR3 pin standard microphone connector below the lid with integrated shock mount.
Microphone Output

3 pin terminal block, located on the lower part of the MicConnect
Controls

6 pin terminal block, located on the lower part of the MicConnect
Contact close push button
5Vdc Led power indicators