Connect and go
Arthur Holm's MicConnect is a static surface mount for XLR microphones with integrated shock mount, push to talk button and microphone status LED. The microphone is very easy to connect and disconnect. A special tool (included with the product) is necessary to remove the microphone. When there is no microphone connected the XLR connector is covered by a lid integrated in the system. MicConnect is made of stainless steel and standard and customized finishes are available.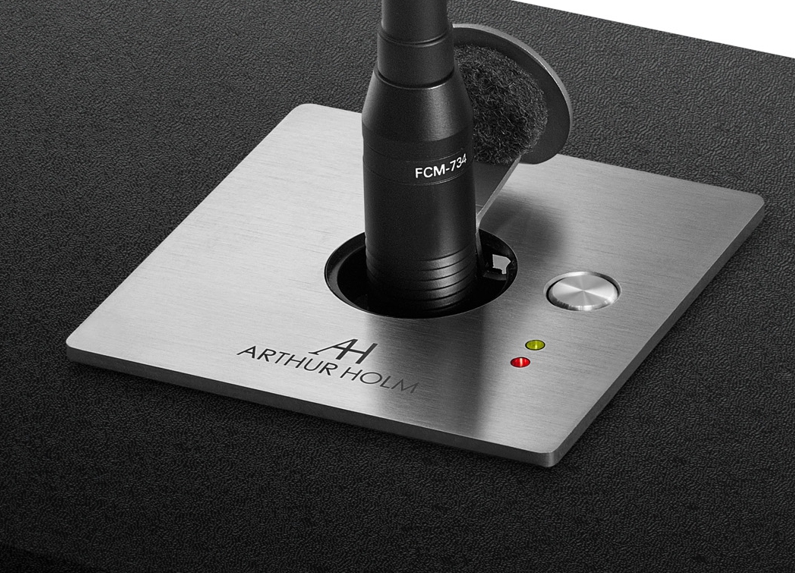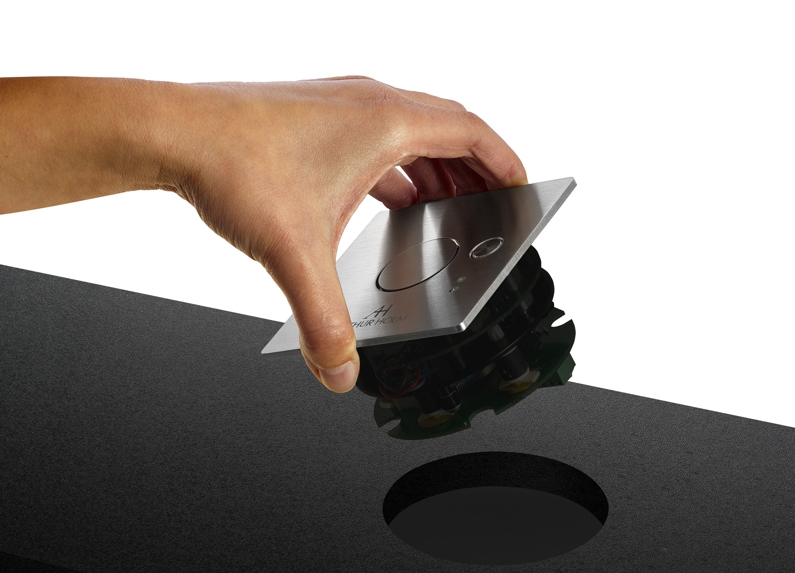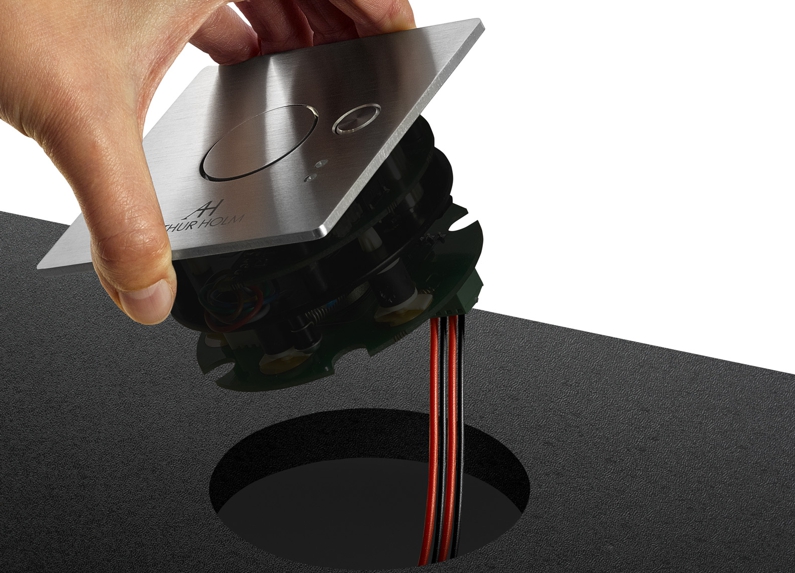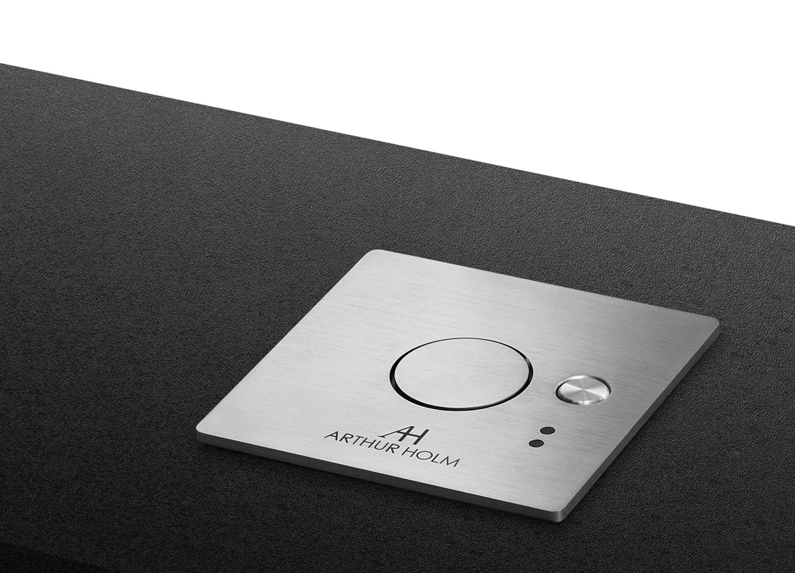 MicConnect range
AHMC
XLR connector
Integrated shock mount
Push-to-talk button
LED status indicator
Materials
Cover plate

Stainless steel. Optional matte finish, or can be veneered to match the furniture
Functionality
Buttons

Push to talk button, push the button to lift the lid
Activation

Microphone installed, push the button to activate/deactivate the system
Main control

Main control depends on the audio unit
LED's

Green and red LED is activated from the main audio unit.
(5Vdc Voltage)
Connections
Microphone Input

XLR3 pin standard microphone connector below the lid with integrated shock mount.
Microphone Output

3 pin terminal block, located on the lower part of the MicConnect
Controls

6 pin terminal block, located on the lower part of the MicConnect
Contact close push button
5Vdc Led power indicators