The 2021 Inavation awards were broadcasted yesterday online, and we are thrilled to announce that Dynamic4 was the winner in the category of "Communication and Collaboration". We would like to THANK YOU for your votes!!!!
https://www.youtube.com/watch?v=VljHfC1eibU
Organisers believed that the pressures of the pandemic had an impact with the AV industry being vital to the success of pivoting meetings more quickly into the virtual team.
This is the exactly the essence of Dynamic4: a flexible, space optimising, all-in-one centre of table solution that can accommodate a variable number of meeting attendees and which has been designed to make VC easier and compatible with the main apps on the market. A unique solution combining creativity, design, security, functionality, and compatibility with other solutions.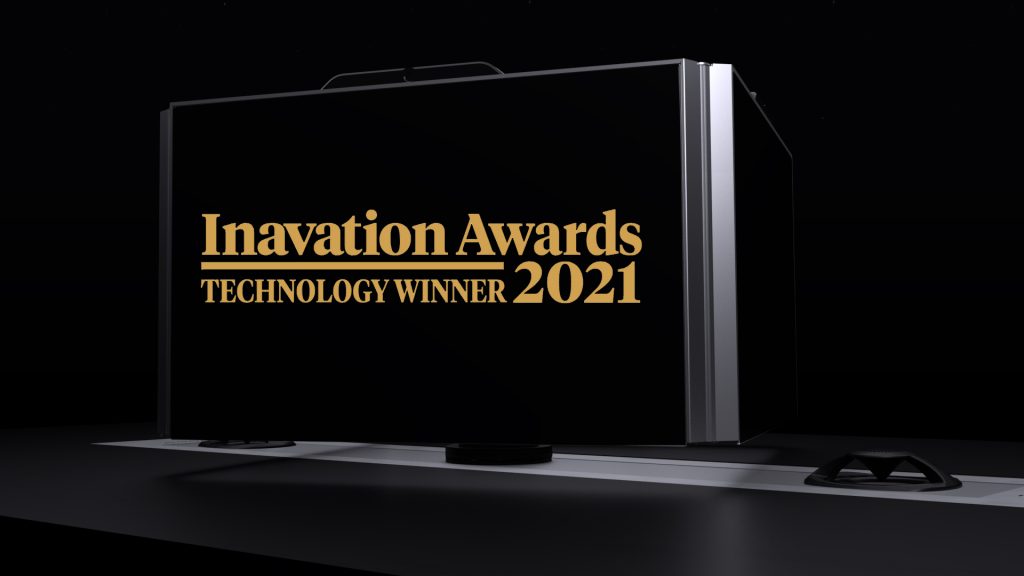 The Dynamic4 can rapidly transform any room into an inspiring collaboration space. This flexible solution can transform small work spaces to become fully equipped meeting rooms for up to 8 participants. It creates a perfectly balanced environment where all participants face the centre, maintain eye contact, and ensure comfortable and natural meetings for video calls and presentations. Screens are close to the users ensuring a perfect visibility and avoiding distractions and interruptions: the focus is 100% on the presentation. The entire concept is based on creating seamless intuitive work environments that help increase efficiency and productivity.
The possibility to modify the monitor's position makes it deal to fit into different table shapes and forms. It is very easy to integrate and use. Online meeting platforms can be loaded in the internal  CPU and local attendees can interact easily with those remote, without having to look at a screen far away on a wall. Everything is perfectly captured by the built-in cameras while the proximity sound ensures a perfect speech intelligibility. And once the meeting is over, the entire solution disappears within the desk and the table can be used for other purposes.