Perhaps the most remarkable aspect of the transformation brought about by the coronavirus pandemic has been the virtualisation of our social and work relationships.
Zoom has gone from ten million users to an astonishing three hundred million in one year, and is now part of everyday life, having redefined everything from our work, work relationships, education, to the way we travel (we are seeing a 66% drop in rail travel, and 72% drop in air travel) and even in our social interactions. Few factors represent the change as well as this virtualisation we have experienced through this and other technologies.
Trade fairs have also been made virtual for the sake of online events and the last ISE we attended was the 2019 edition in Amsterdam.  Since then, we have managed to continue to showcase our innovations remotely. An example being when in 2020, we launched our DynamicExpo 2020.
 And we have to say that, despite the absence of personal contact, it has been a very positive experience: no background noise, no interruptions and with the added bonus of being able to visit a stand as many times as you like (without the hassle travelling back and forth), making it both flexible and comfortable.
However, there is no substitute for human contact, that spontaneous interactions, the wealth of ideas and creativity that come from face-to-face meetings. We miss tremendously that: "Come over to my stand, I must introduce you to so-and-so, who has an amazing solution that would really complement your products". Or that little coffee break when brainstorms just happen, and ideas are born about new applications, new products and new markets.
Without a doubt, this ISE 2021 will be different: a hybrid event with fewer attendees, but perhaps it will be the the trigger: the one that heralds the beginning of the end of the pandemic.
ARTHUR HOLM will be there in person, showing you our latest innovations for secure, safer, flexible, personalised and inspiring workspaces. It will also be a new experience for us, because we will be presenting our mobile showroom: the AH Van. We invite you to climb up into this incredible vehicle where you will be able to discover a wide product range that includes motorised and manual retractable monitors, microphone solutions, motorised loudspeakers, and videoconferencing cameras, the beauty being that everything can be completely concealed once integrated into the interior furniture design of each room. Our sales team are looking forward to seeing you again and support you in your projects. And if you are unable to attend, don't worry. After the fair, we will leave in our van for France, Belgium, Luxembourg and the Netherlands, and we can visit you! – always safely, with anti-Covid protocols that we strictly adhere to and respect.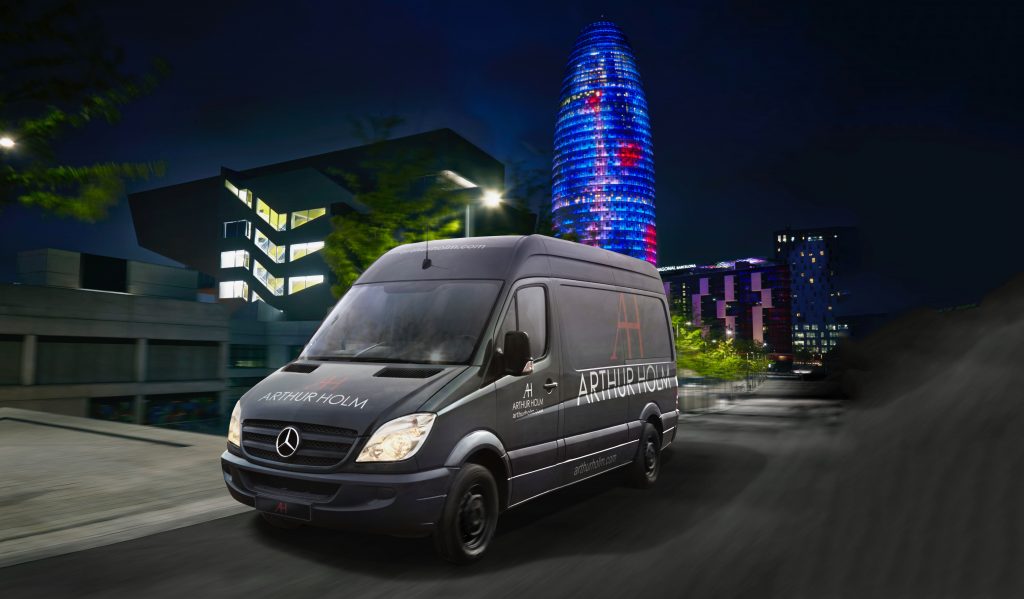 We look forward to seeing you at our stand B-360!
https://registration.firabarcelona.com/?cod_prom=#/tickets/selection-list
Invitation Code: LXE2N2SM