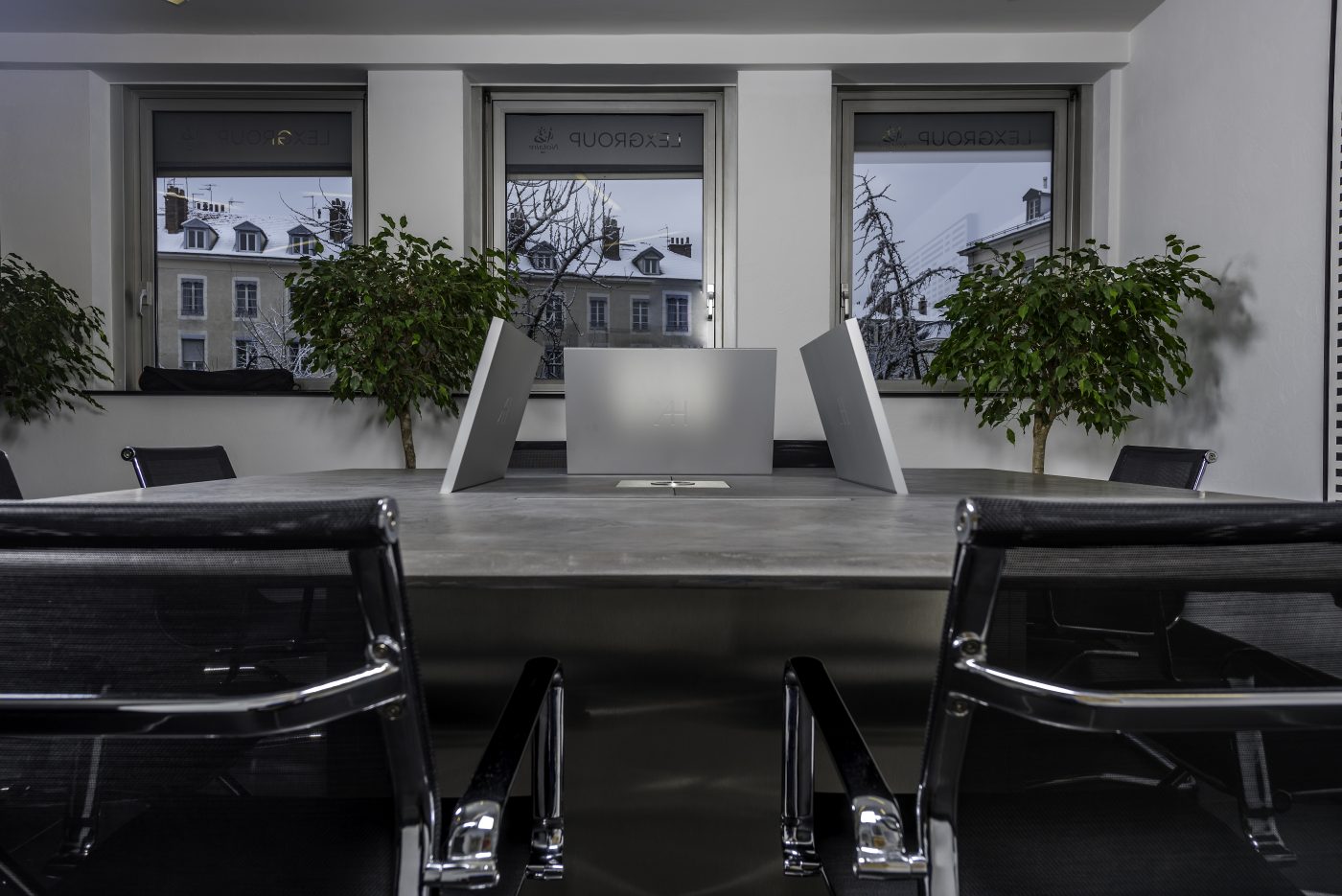 Distinguished notary firm in Grenoble, France
DB2 retractable monitors have been installed in the meeting room of a reputable French notary office.
Grenoble, France. 2018
Meeting room
Notary firms use Arthur Holm's DB2 advanced monitors to share real time information, documents and videos. The monitors have been chosen due to their space optimisation and because they can be retracted inside the desk surface leaving a minimum trace, as well as adding flexibility and versatility to the table. Furthermore, the DB2 monitors exclusive and discreet design fits perfectly in the work environment with the quality precision that Arthur Holm is renowned for.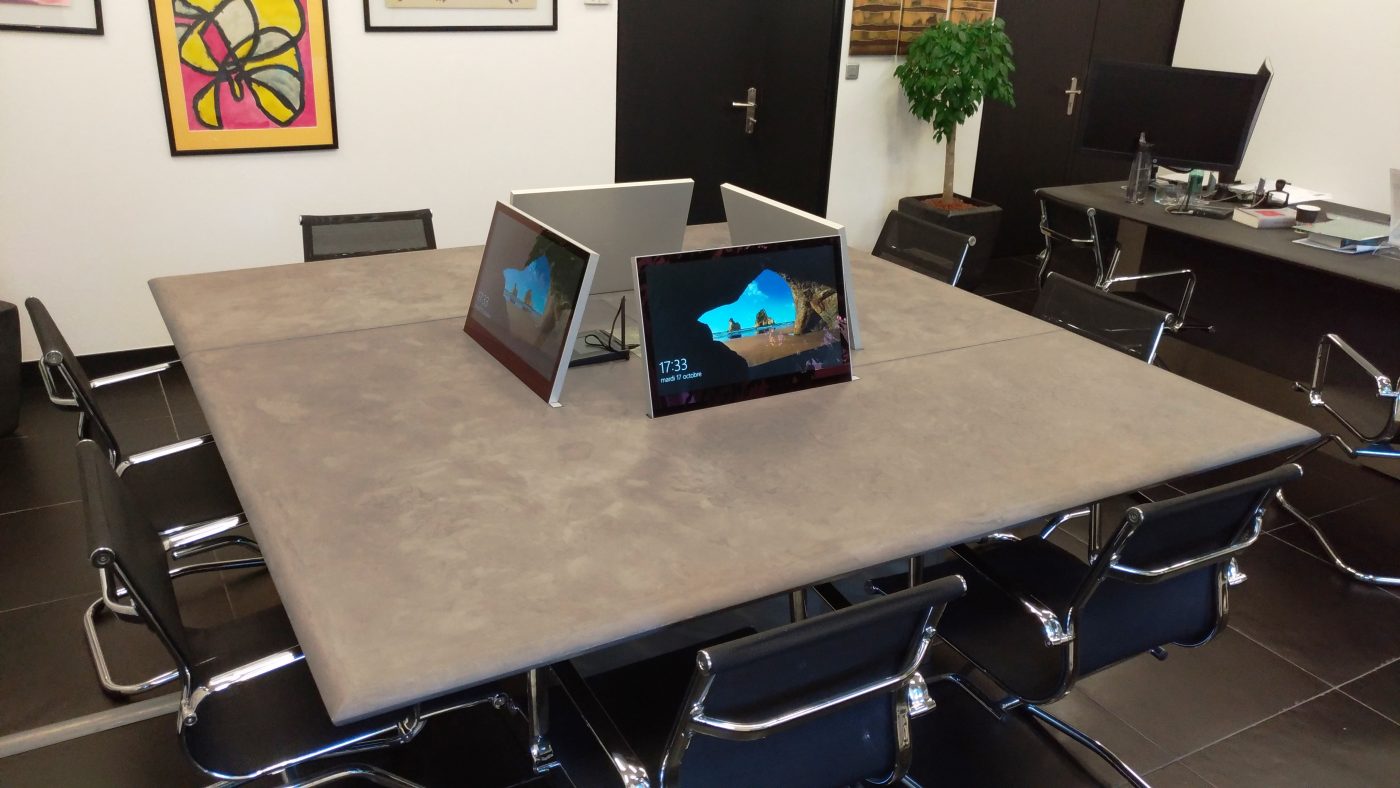 Arthur Holm's DB2 is a retractable monitor range that creates minimum impact on the furniture design (20 mm. of depth): easy to integrate, intuitive to use (one aligned aluminium button) and almost invisible (no cover plate) when not in operation. This motorized monitors are elegant, beautiful from all angles and can be quietly integrated in the meeting room table, disappearing within the desk with a harmonious silent drive. Design and functionality have been intelligently combined to create this advanced and unique motorized monitor range.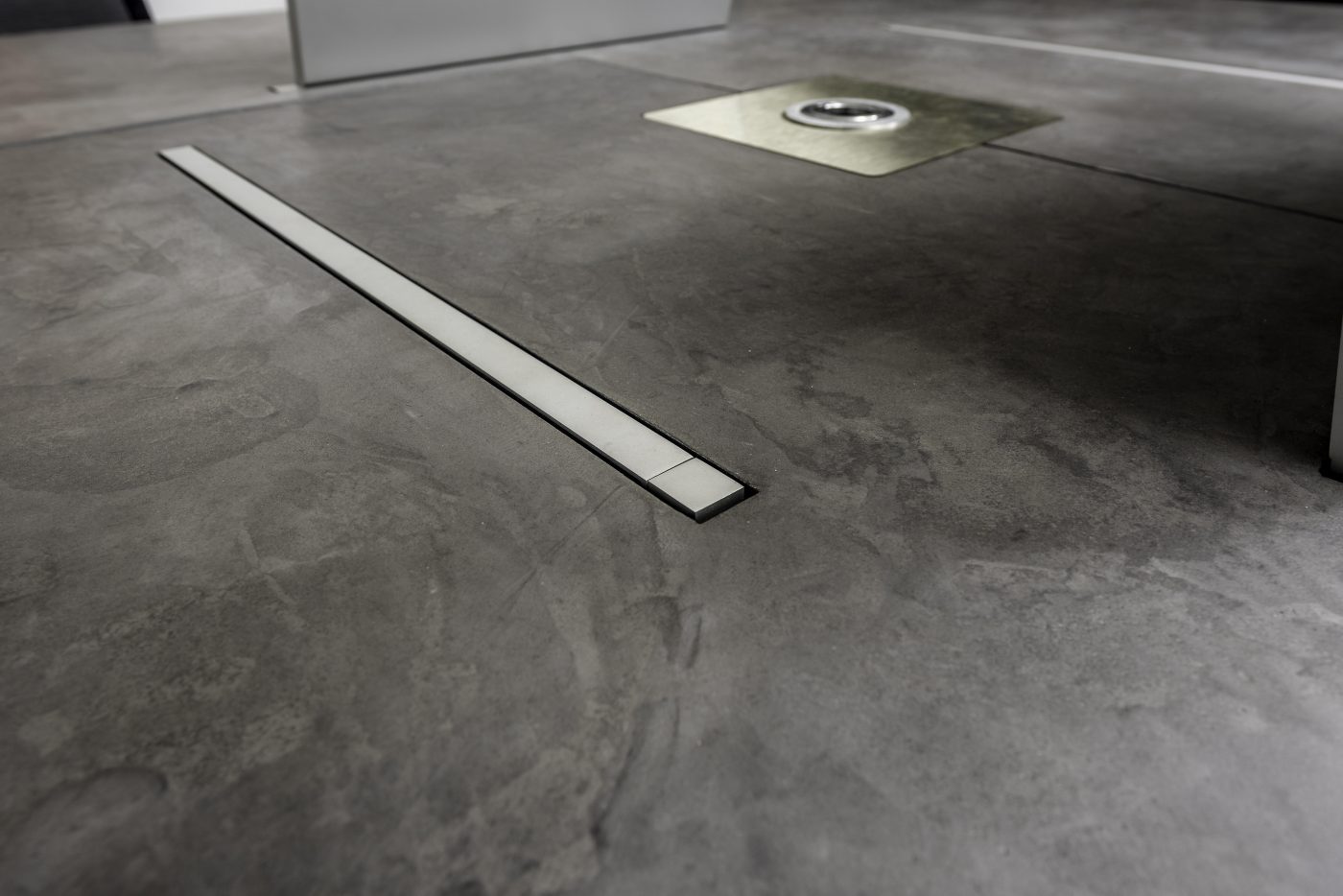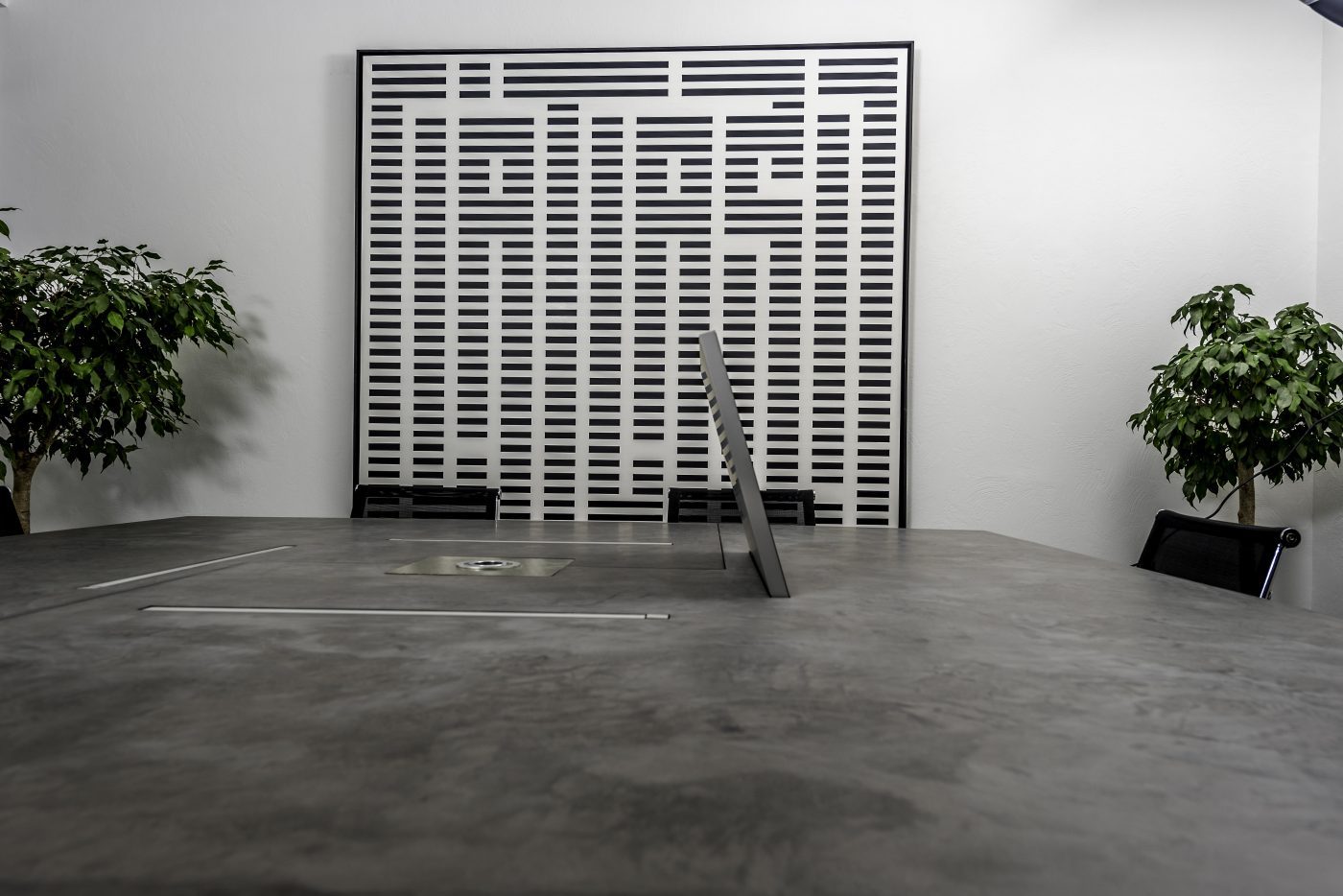 Completely designed and produced in anodised aluminium, this retractable monitor offers a minimalist and contemporary look. Aluminum is a durable surface, it is extremely resistant and it also dissipates heat. The anodised finish also provides a soft, silky effect. The front double anti-reflection glass protects the screen, reduces the "mirror" effect, increases the contrast and allows natural transparent colours to show.
DB2 retractable monitors are powered with a low consumption video controller and have a new 2.2"LCD easy to read Interactive Set-Up Display (ISD). This allows local and remote configuration, operation and troubleshooting without removing the monitor from the furniture. The AHnet (RS-422) communication protocol has been updated and now includes the remote control of the monitor's brightness, contrast and backlight.
This fantastic integration including DB2 motorized monitors has been developed by Arthur Holm's partner Electro Concept.
Products applied to this project