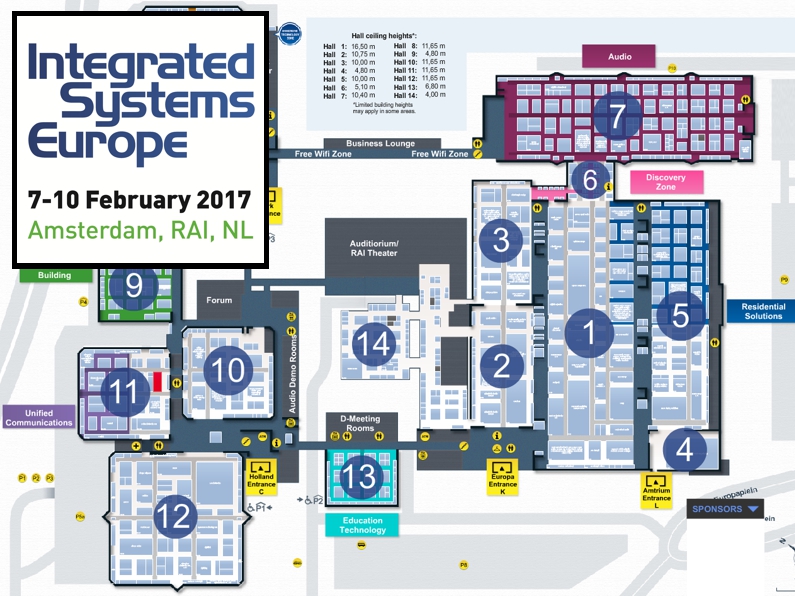 This year's ISE is going to be the best one yet for Arthur Holm! We're really looking forward to presenting our newest product and solution innovations including the DB2, DynamicShare, UnderCover and the ISD controller board. And of course we'd also like to invite you to some fabulous, unique events!
Wednesday 8th 16:30-18:00: Guided product tour for AV consultants and a Taste of Spain and Catalonia. Come to our booth to experience some delicious wines, complete with an in-depth guided product tour.
Thursday 9th 06:30-07:15: Arthur Holm Run in Amsterdam. We'll enjoy an exhilarating 40 minute running tour of the city, ready to face the third day of ISE full of energy and good vibes. Don't forget to register and pass by the booth to pick up your reflective Arthur Holm jacket and the meeting instructions.
Thursday 9th 16:30-18:00: Taste of Spain and Catalonia wine tasting for system integrators and distributors. Experience some delicious wines and get an amazing insight into the current products and exclusive new features and functionality that is increasing efficiency and decision making in meeting and conference rooms across the globe. A perfect chance to appreciate the combination of exquisite wine with beautiful functional design.
We look forward to seeing you there!