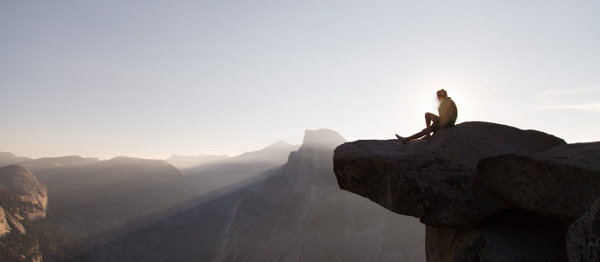 As you've probably noticed the last few years have seen a major shift in the ways we work and the factors that contribute to the changes, from the concept of what constitutes an office space, to the smart design adaptable modular furniture, and most importantly, the advancements in the daily use of technology.

The cool Skype offices in Palo Alto
Of course, working from home has always been an option in companies, whether it was once a week, when the kids are sick, or during the lighter summer time season. But with the rise in Hipster cool "tech" companies all that has changed. Now it's about offering the employee options of where and how to work. Whether it's the office space that invites you to stay and work, making it an audacious playground of toys, games, and comfort that you won't find at home, (pool tables/table tennis are the norm, now offices provide swings, slides to get from one floor to another and…hammocks?).
If that doesn't get the creative juices flowing then maybe the occasional working remotely from a coffee shop like Starbucks will, with coffee paid for, naturally. So, it's interesting that this week Automattic, the technology company owner of WordPress has decided to close their impressive head office in San Francisco. Their employees will simply work full time from their homes, coffee shops or whatever place they chose. The fact is that most of them were doing that anyway, on some days only 5 employees would show up!

Automattic offices in San Francisco
Automattic has become famous for its extreme adoption of remote work.  The company is completely set up for it: It gives employees a generous allowance to set up their home offices, meetings are held online, everything can be done via chat rooms, and the company pays for teams to travel anywhere in the world for when in-person time is needed.
On the flip-side, both IBM and Yahoo announced recently that the decades long option of allowing employees to work remotely would be ending. The memo simply stated that employees were given the choice of moving to "in-person offices" or looking for a new job, with the logic being that for the best results employees need "to be working side-by-side". Of course, there is a lot to be said for the benefits of working in a team environment, it can be more powerful, impactful and creative and gives the possibility to have more fun. But Pandora's box has already been opened and the option of remote working is here to stay since it offers greater flexibility and many other benefits to connect from anywhere in the world.
The argument for teamwork and working side-by-side is one for debate, probably the best solution in human terms is for a balance. And for workers to be connected, if not physically then virtually. In cases that employees do not know each other, have never met, or can't see each other, and their only interactions are via email, text, or messaging services, disputes can escalate quickly. (Faces and reactions cannot be seen!) That's why it's so important to maintain collaboration with video chats, Skype, and other such conferencing systems. Arthur Holm is one of the companies that considers the changing office environment with their innovations and solutions, they know that smart flexible design combined with the latest technology is the key. Considering that 90% of 15 to 35 year olds say that flexible working is a must it will be interesting to see if IBM and Yahoo will backtrack on their decision to ban it.

Wherever I lay my laptop is my office
The issue is an interesting and controversial one, with some certain that working remotely is the wave of the future, while others considering it hurtful to productivity.
Read about the Automattic office closure here: https://wptavern.com/automattic-to-close-san-francisco-office