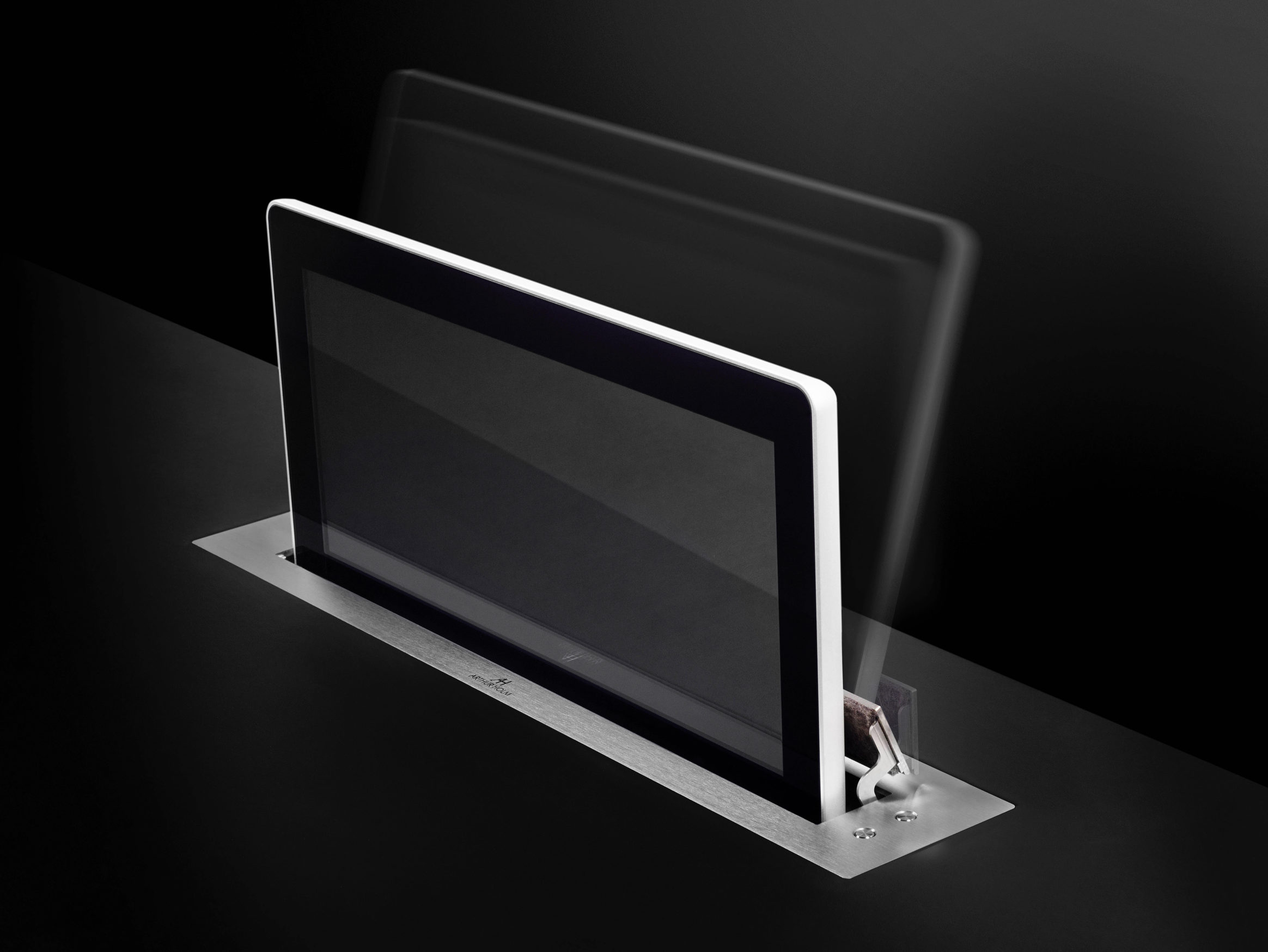 At Arthur Holm, we understand the need for easy to use, intuitive products and the fact that integrators want (and deserve!) fast, simple solutions for installation, and for maintenance once the project is finished.
That is why we have developed some exclusive features, that make everyone's life easier!
Did you know that the Dynamic monitor range comes with an improved controller board that integrates an intuitive "Interactive Setup Display" (ISD)?
This includes a User Interface easy to read 2.2" LCD display. This smart feature is intuitive to use, and allows the integrator easy, fast and convenient monitor set up. The ISD is conveniently located at the base of the monitor's chassis.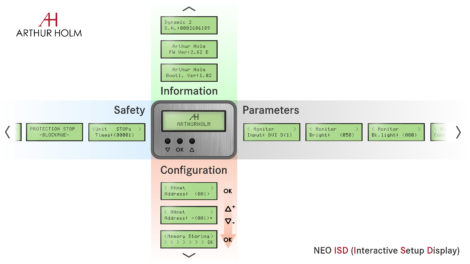 What are the benefits the new controller board and ISD give?
Versatility and usability are key.
The monitors have clear buttons to configure and address using simple UP, DOWN or OK to select the function and to change the parameters.
Among the configurations available:
-AHnet RS422 command visualisation
-AHnet addressing
-Monitor status information
-Sensor status information
-Firmware version status info
-USB upgradeable firmware
-Brightness control (locally and remotely)
-Contrast control (locally and remotely)
-Backlight control (locally and remotely)
-Input source signal (DVI-I, DVI-D, HDCP compliant) (locally and remotely)
A secondary (Service) menu allows the adjustment of monitor speeds and self-tuning. This feature is invaluable for interactivity with control systems, helping to save costs and installation time.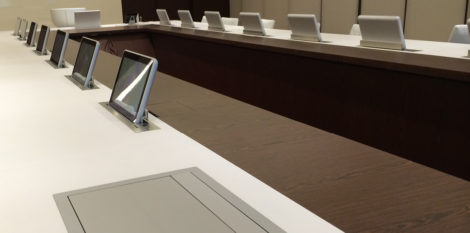 This is just one of many exclusive features that Arthur Holm add to enhance products and solutions! We aim to make our customer's life easier from product integration through to the final end-user and maintenance process.