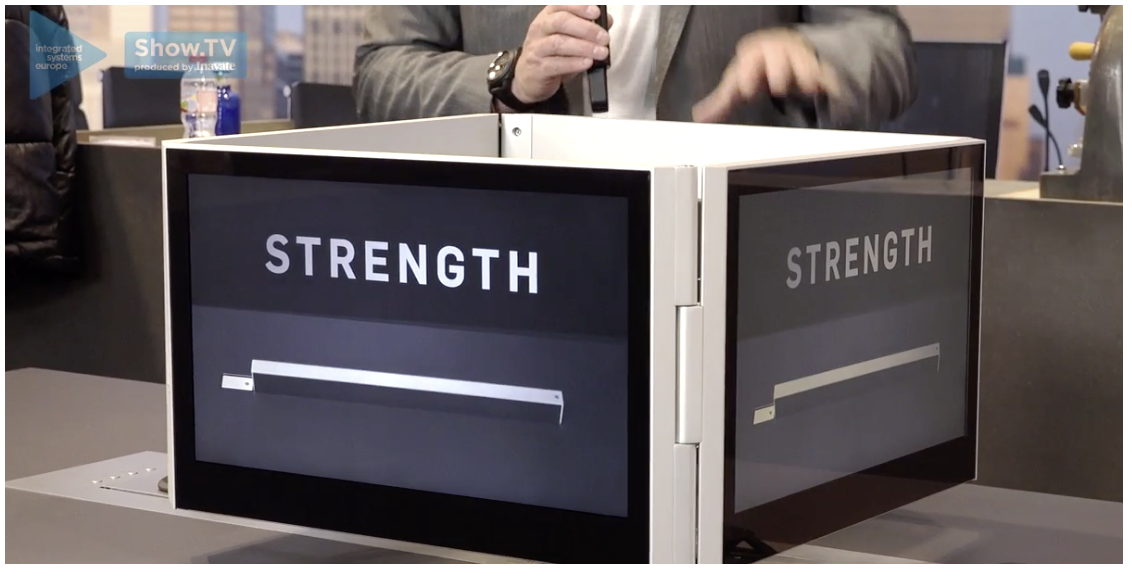 Corporate culture has changed drastically over the last few years. Traditional nine-to-five workers are being replaced by a more mobile and flexible workforce. Employees now often work from home or from more than one office, and travelling is the norm for many. Innovations in unified communications, together with the recent global economic downturn, have helped speed up the transformation to more manageable, multi-use, open office spaces.
However, these open spaces aren't great for everyone. In fact, some studies point out that open offices decrease productivity and employee well-being, while increasing the number of sick days taken. Recent research supported by the Harvard Business School found that taking away physical boundaries such as walls and doors led to a drop in communication between workers, and that face-to-face interactions decreased by 70 %. Further, some employees crave their own space for meetings or creative thinking, to ensure confidentiality or simply to escape the distractions of an open floor plan. In any case, we are seeing an increase in companies creating small and flexible-meeting spaces intended for informal conversations, presentations, brainstorming sessions, conferences with remote workers or any number of other collaborations.
Huddle rooms are spaces designed for these day-to-day impromptu meetings, and they try to make the best use of limited space. These meetings usually have 2 – 8 participants, they don't last very long, and are often not scheduled in advance. The idea is to get more done in a shorter amount of time, to create more efficient collaboration through more efficient sharing of ideas, more innovative brainstorming and idea generation, to create an environment of innovation, engagement and productivity. Over the next few years, we will probably see a transformation in such spaces led by three key aspects: Flexibility, ease of use and improved user experience.
The importance of selecting the right technology:
The best part of a Huddle room? You can host important meetings there, or corral co-workers for a mini-brainstorm session; the space is multi-purpose and the top of the line technology ensures the Huddle room adapts accordingly. It is important that the technology in play is easy to use, with no training needed. Bearing this in mind, the Huddle table, the essence of the Huddle room, must be versatile, flexible and intuitive.
If you are trying to create a flexible, useful space for small groups of people to work in, having a large screen on the wall can at first seem like a good idea. However, it is important that the screen does not fill the whole wall and dominate the room, and that one pays due consideration to those sitting close to the screen. A multimedia screen that has not only the right size but also the right position in front of the user is a key factor to ensure concentration and focus. The screens need to be easy to connect to so you don't waste too much time to set up, thus maximising your Huddle time. Motorised, retractable and foldable monitors ensure optimal usage of the limited space. The possibility to shape these displays to better suit a different number of persons seating around a table is an added advantage. This provides a balance between convenient screen viewing and participant visibility, and will, in turn, allow viewers to collaborate more naturally, literally huddled around the table, as opposed to looking at a single distant screen. Video quality is a must, and so is the sound quality. Best in class omnidirectional speakers optimise the room acoustics. Strategically placed good quality professional video monitors allow easy connectivity for remote workers. An ability to connect personal devices lends much needed familiarity. The privacy provided in the Huddle Room and control over connected devices helps protect the organisation's intellectual property. This is the core of the Huddle Table.
All these features ensure enhanced privacy, flexibility, ease of use and improved user experience, in turn facilitating better communication and more efficient and effective work, something which can only be good for business.
The intangible costs of more basic technology:
When budgets are tight it can seem a good idea to search out the cheapest consumer display available and place it on a wall. But this might be a very short-sighted decision. Have you ever thought about the cost of a bad idea?
Poor quality screens that are difficult to operate and inconvenient to use result in poor quality meetings that frustrate the participants and negatively impact internal and external relationships. The perception of the company held by employees and guests can be seriously damaged. One must consider tangible economic reasons and intangible emotional factors when calculating the return of investment in a Huddle room: reduced travel expenses, reduced use of paper and administration costs, reduced real estate costs associated with the versatile usage of the space, time-saving arising out of reduced travel requirements, time-saving from running a more efficient meeting, etc.
Furthermore, studies show that meeting participants respond well to their senses being stimulated. It is crucial to adopt technology that increases interest levels, motivates, fosters creativity, boosts productivity and gives business a competitive edge with today's younger and more connected workforce. A work environment that values people and the conversations they have means more productive meetings and engaged workers, and in turn results in enhanced employee and partner satisfaction. A Huddle room equipped with the latest technology thus indicates that you and your company are caring, progressive and innovative – great associations for one's corporate image.
Video: Arthur Holm Intros Dynamic4 Diamond-Shaped Monitors For Huddle Rooms