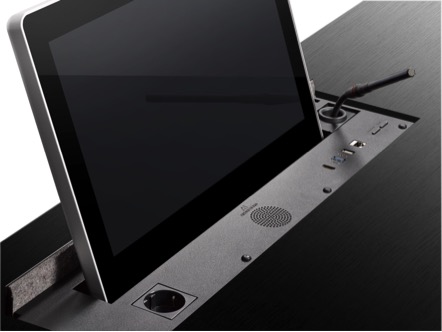 UnderCover by Arthur Holm is a retractable monitor that covers your conference system and your connections, designed to be cleverly integrated into meeting and conference room furniture. Its exclusive, sleek design allows it to be concealed into the meeting room table, ensuring a modern, streamlined look.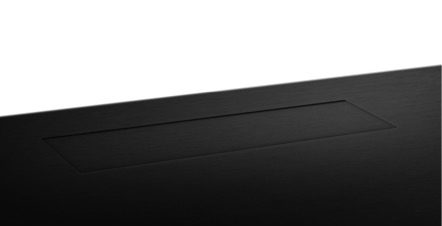 This unique system combines both cutting edge technology and minimal design to seemingly "disappear" within the desk. When activated, an aluminium Full-HD touch monitor will appear, together with a microphone, push to talk and mute buttons, speaker, power socket and connectors such as RJ-45, USB, HDMI and USB.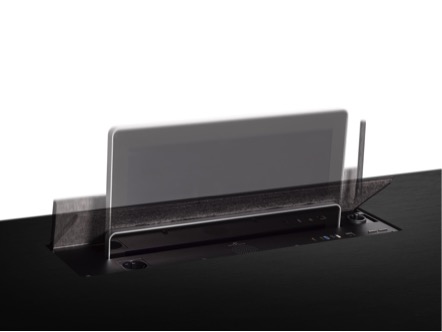 The patented cover of the product slides comfortably downwards (into the table) and has been designed to be veneered, providing a uniform finish with the furniture. The monitor's movements are remotely controllable so the product is totally invisible when not in use.