Real time sharing with the maximum quality and security
DynamicShare is a smart solution that allows meeting room participants to share different video sources among each other with an optimal video quality (zero frame latency) and it doesn't require a specific training, technical knowledge or assistance.
It is a software free share system that provides quick and seamless connectivity with a high level of security. The meeting or conference table can stand alone, without the inconvenience of either messy cabling or having to integrate external devices.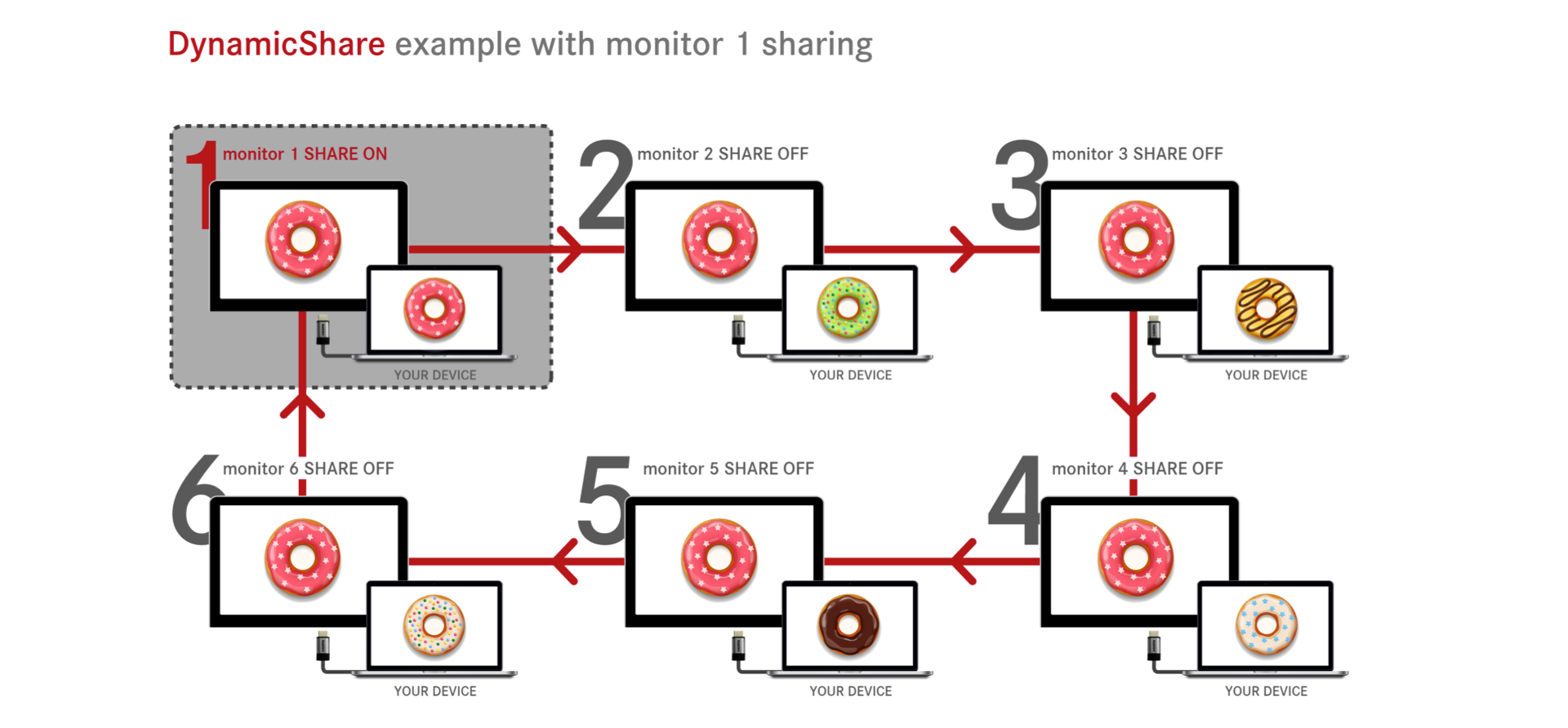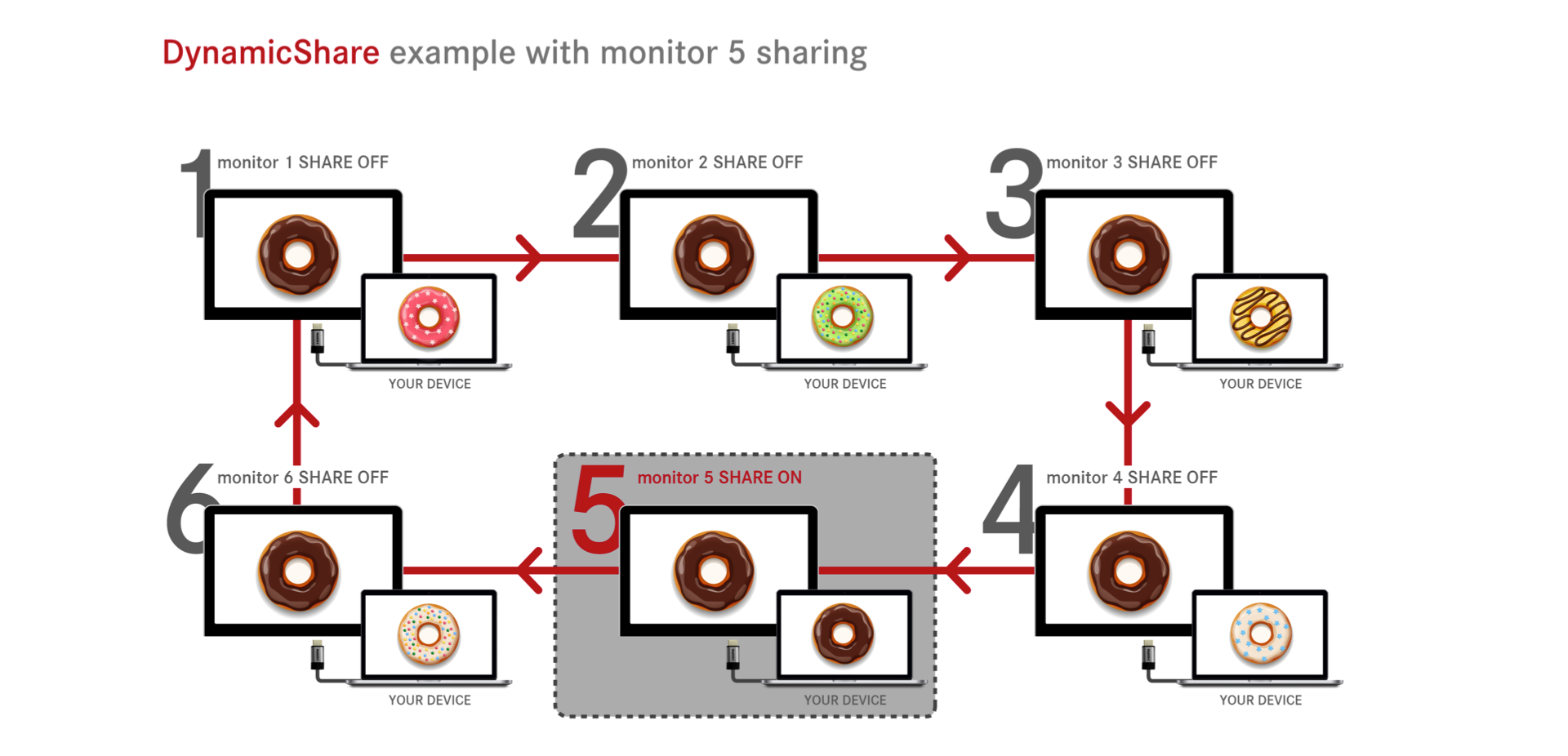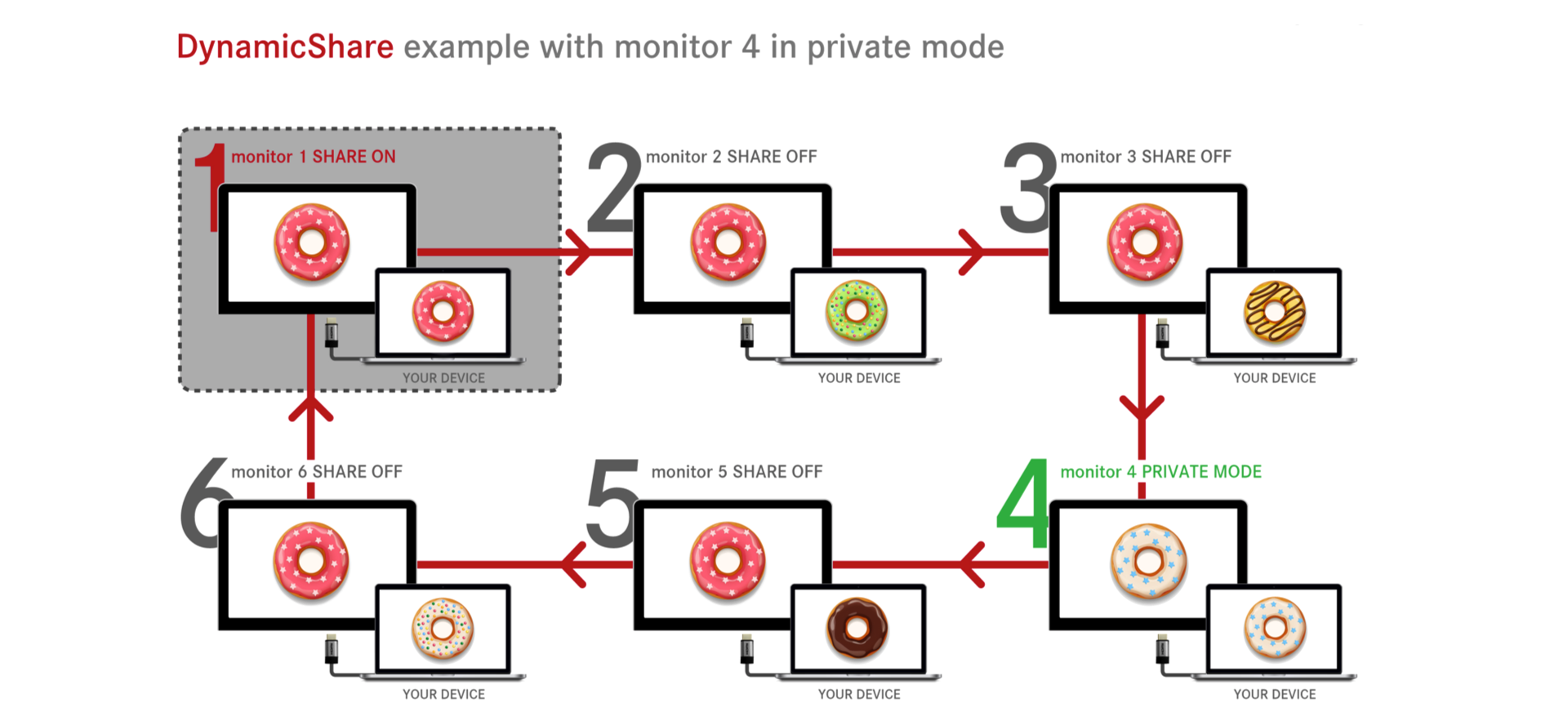 The DynamicShare also optimises the cabling and installation in a conference or meeting room, auditorium, court room or any type of facility where there is a need to share information from different sources. It is available in 2 versions: DynamicShare standard and DynamicShare stand-alone.
DynamicShare standard is integrated in the monitors, providing up to 3 HDMI inputs and one output. It allows the HDMI signal to be shared on up to 20 monitors in Full HD resolution. The control protocols for the monitors movements are also embedded into the HDMI signal, with a maximum distance of 2 meters between monitors. An extender is available if  distances are longer.
The cover plate of the monitors allows the user to switch between the 3 inputs, select one and view or share it with the rest of monitors connected in a loop topology.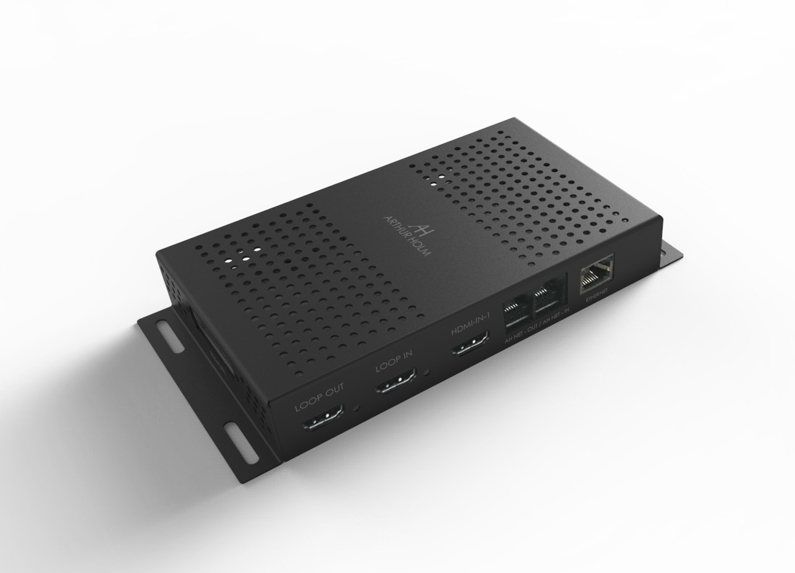 The DynamicShare Stand-alone is an external box that allows easy connection of other devices to the system, such as projectors, video walls or matrix screens.
An HDBaseT extender kit is needed when the distance between the first and the last monitor is more than 2 meters. DynamicShare stand-alone can be integrated in a DynamicShare standard loop. E.g. 19 monitors with DynamicShare standard and one DynamicShare Stand -alone connected to a video projector.