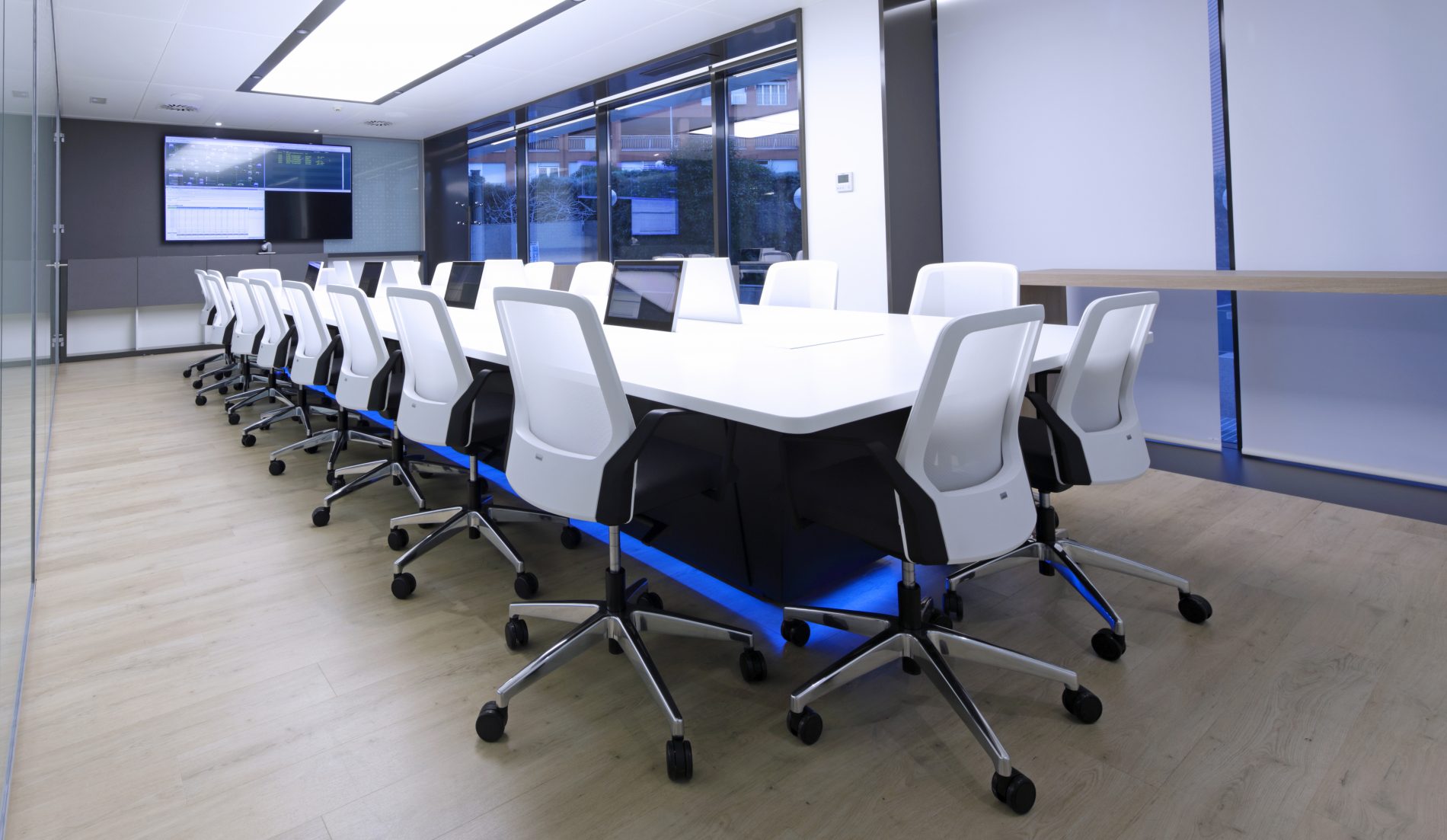 Enagás headquarters in Madrid, Spain
DB2 monitors in the new Enagás meeting room
Madrid, Spain. 2018
Meeting room
The stylish DB2 retractable monitors by Arthur Holm have been chosen for a new AV installation developed by the technology specialist Gesab. The project is the new videoconference and meeting room of Enagás, an international reference in the development, operation and maintenance of gas infrastructures and networks.
This installation creates an elegant, simple and clean environment, as DB2 monitors hide inside the table when they are not in use, using a technology completely integrated in the room. With this project Gesab has set up a space with the most advanced image and sound systems, without forgetting an innovative aesthetic and a high usability for users.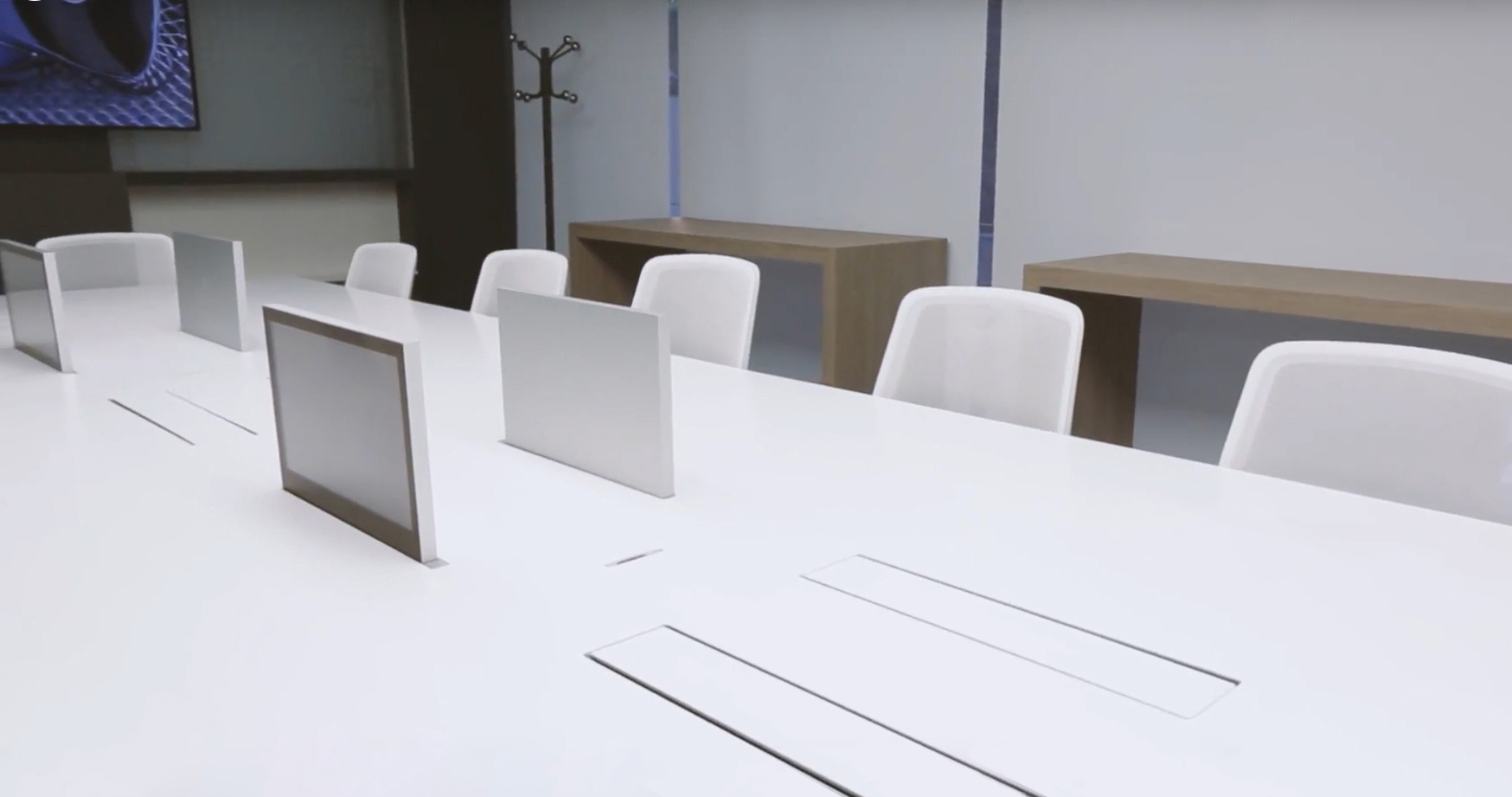 Design and technology
The DB2 retractable monitors range creates a minimum impact on the furniture design, as they are easy to integrate, intuitive to use and almost invisible when they are retracted. The Scandinavian design of the monitors confers an incomparable image to the room, adding a contemporary and minimalist style to it.
Its cutting edge technology and mechanics allow very silent movements and the option that they can be activated and adjusted through a useful touch control sensor. Made in anodised aluminium, they include a screen with anti reflective glass, offering a superior image quality.
On the other hand, DB2 monitors can be configured and controlled locally or remotely through the AHnet protocol, which allows the adjustment and maintenance of the devices without removing them from the table and also offers problem solving functions.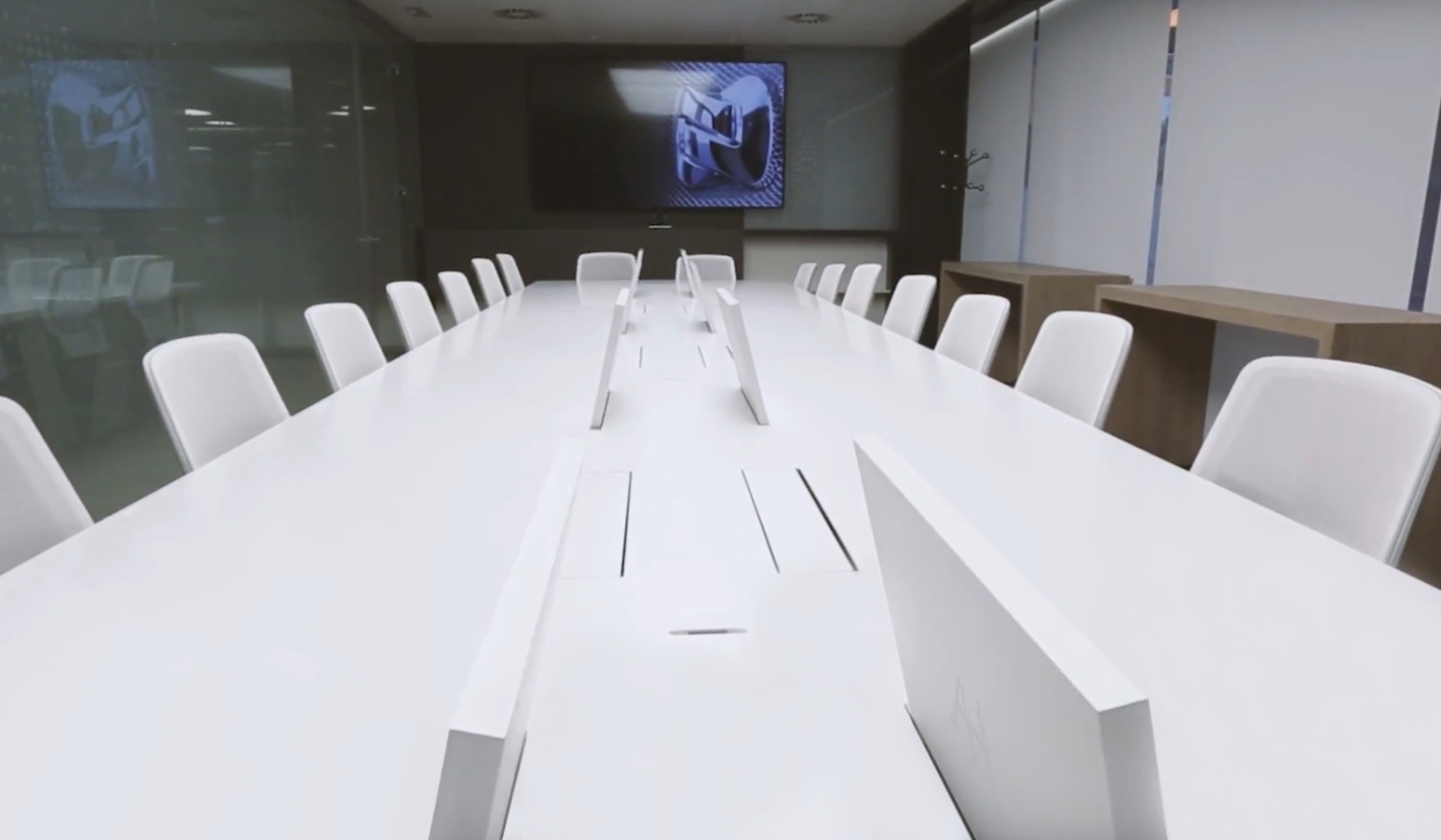 Enagás, leader in energy
With 50' years experience, Enagás is an international standard bearer in the natural gas industry. It is accredited as an independent TSO by the European Union and carries out its activities in eight countries. Enagás has developed large infrastructures of gas systems, becoming a model in terms of safety, efficiency and sustainability. Besides this, Enagás places a special emphasis on innovation and development and owns a broad experience in the different technological specialities of the sector, working for the well-being of people providing the best possible energy.
Products applied to this project