"Technology has changed the business world forever"
We are delighted to participate in the upcoming DES, following up from last year's successful inauguration event. We will present our products alongside those from the most innovative, cutting-edge technology companies. Among the products is the DynamicX2Share customised solution. In addition to this, we will showcase some of our most innovative solutions for conferencing and AV sharing (to be announced soon!). What's certain is that our products are in the forefront of technological advancement and offer infinite solutions for the conference and meeting experience. Follow the link below to see the DynamicX2Share in action!
The DES was created with the aim of connecting international experts with companies and their digital transformation, addressing topics such as social business, digital leadership, cybersecurity, IoT, or mobility, among others. As a result, the DES is an absolute must for any business leader ready to face the challenge of digitally transforming their business and becoming a part of the new digital economy. The show is a global platform that allows attendees to learn, experience, meet, compare and purchase the most advanced solutions.
Sharing information, collaboration, easy connection, simplifying technology, design sustainability, these essential features, combined with the factors changing design requisites, means that Arthur Holm is in the forefront of design and technological innovation to take the working environment into the future.
The show will be held at IFEMA, (Institución Ferial de Madrid), and is easily reached from the centre of Madrid. We will be at stand E549, hope to see you there!
Follow this link to see how to get there:
http://www.ifema.es/Institucional_01/informacion_general/como_llegar/index.htm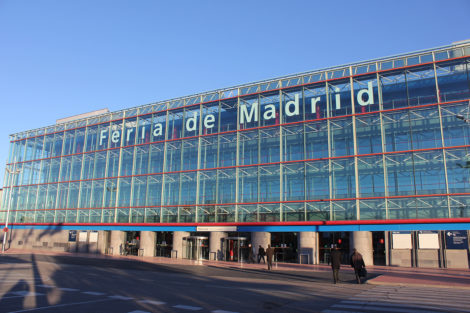 Read more about the DES, including an insightful look at their Blog:
https://www.des-madrid.com/blog/
Video link to: DynamicX2Share
http://www.arthurholm.com/customisation/

DynamicX2Share in a customised bronze colour.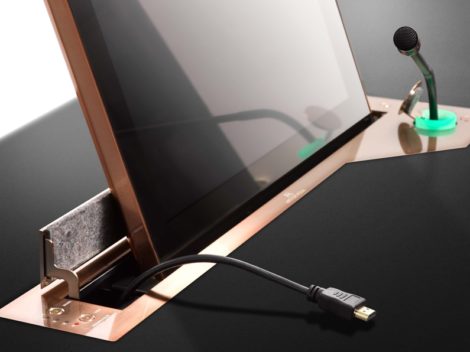 Come and visit us at stand E549!