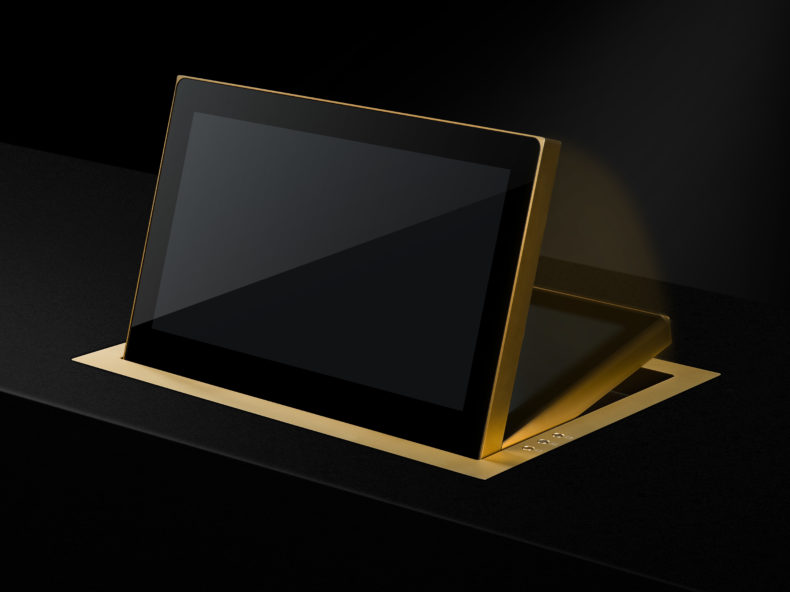 We wanted to create a new customised finish in gold, but this time a light and lustrous gold tone. After extensive investigation and experimentation with different tones, finishes and colour intensity we achieved the perfect gold satin matte finish. We are delighted with the result, so much so that we've used it on the Dynamic1H.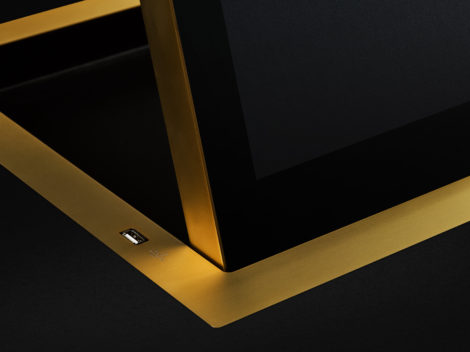 After initial trials for colour depth and tone, the perfect colour was finally achieved and the full process began, resulting in a transformation of the usually classically-cool coloured aluminium Dynamic1H into a golden vision! This exquisite and luxurious finish was achieved by immersing all metal material components into a bath of gold, the gold finish created by depositing a fine layer of 24 carat gold powder onto each metal piece that adheres to the metal and is then sealed.
The final process involves a soft brushing of the metal which gives the ultimate lustrous satin-like finish to the product.
(this process is frequently used for decorative finishes on products, furniture and interiors).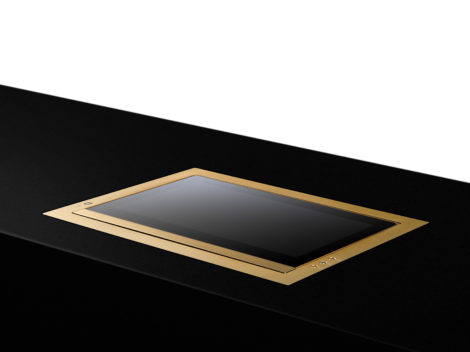 The Dynamic1H is a worthwhile candidate for such a beautiful customised finish, with a horizontal motorised screen movement. The smart glass screen is visible, with a leaning position between 0 and 70°, providing the maximum user comfort.
To see the customised gold satin Dynamic1H please follow this link:
vimeo.com/226415650
Please let us know what you think of our latest finish!