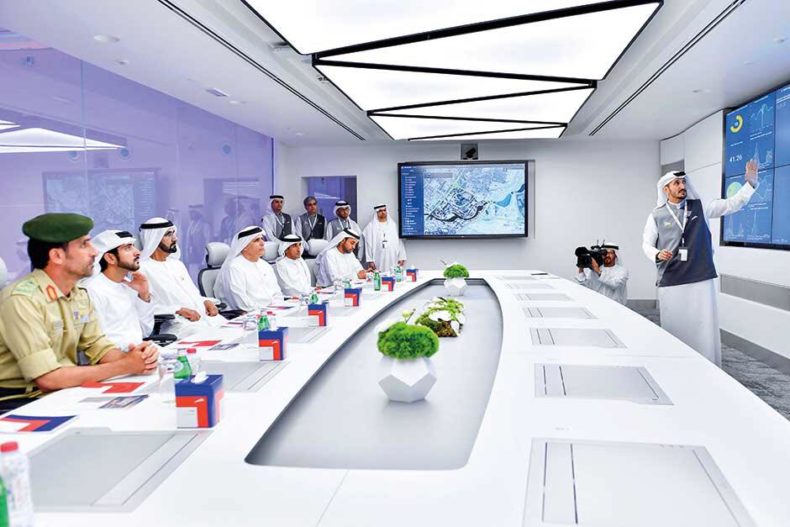 This magnificent building was constructed by Dubai's Roads & Transport Authority (RTA) to house the Enterprise Command & Control Centre (EC3) offices. Its futuristic and distinctive design has already made it a landmark building, within a city of landmark buildings.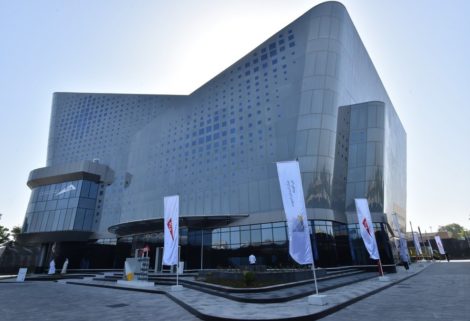 The superstructure, which is also known by its shorter name the EC3, consists of a ground floor and five storeys with a total floor area of 10,900 sq m. Inside this gigantic nerve-centre is the biggest and most sophisticated control central of its kind worldwide, in terms of utilising smart technologies with the ability to control & integrate various RTA transit modes.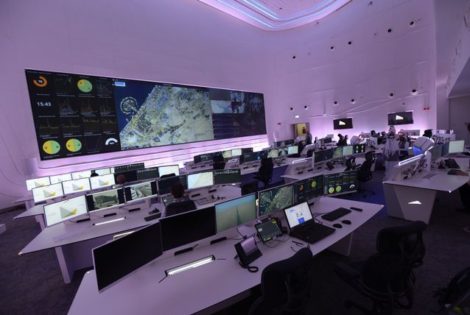 Five subsidiary control rooms for managing transport & road network in Dubai
Indeed, this state-of-the-art command centre will be crucial to the RTA to enable the control of all mass transit systems (such as the Dubai Metro, Dubai Tram, public buses, taxis and marine transit modes), and to meet the requirements of the everyday traffic control systems, which will be vital for upcoming mega-events like Expo 2020. The smart building design meets international green building specifications, and will qualify for an Environment Friendly green building award (Gold Class of LEED Classification).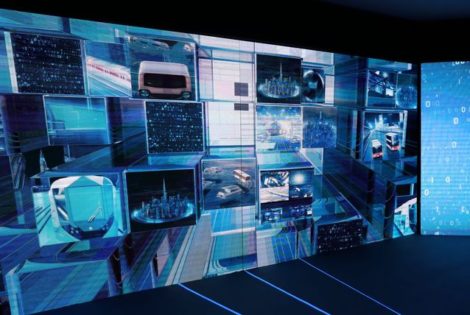 The impressive screens show simultaneous images
The centre is the first of its kind in the Middle East and will increase the RTA's efforts into transforming Dubai into the smartest city worldwide in terms of transport.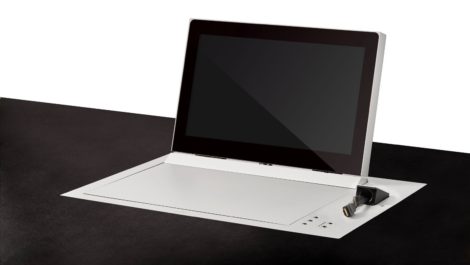 Dynamic3Share in milled, anodised aluminium, with anti-glare glass screen
So, it's with great pride that Arthur Holm announces that the Dynamic3Share monitor solution has been chosen to be installed inside the core of the beating heart of the EC3 conference rooms. The product is unique and as such, offers the best options in monitor functionality (the screen rises, leans, rotates 180° and retracts neatly into the work surface, facing up or down). In keeping with the office's colour themes, some of the monitors have been customised with a White Satin finish, and the rest are in classic Silver aluminium. The Dynamic3 has been integrated with the innovative DynamicShare system, giving a smart HDMI signal selection and distribution option.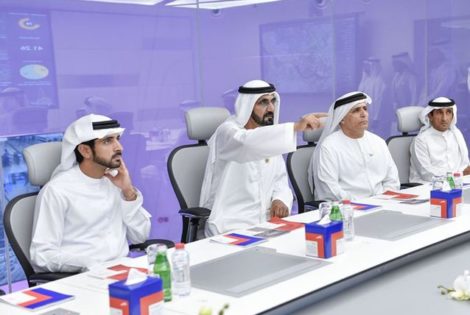 Sheikh Mohammed bin Rashid, Vice President & Ruler of Dubai, Sheikh Hamdan bin Mohammed, Crown Prince of Dubai, are given a presentation seated in front of the Dynamic3Share
The entire centre has been equipped with the latest smart technologies, and most importantly ensuring the system is flexible to accommodate and catch up with the rapid technological advancements. This really is a centre of the future!
Read about the RTA smart solutions, and the rapidly growing Dubai transport network: http://www.khaleejtimes.com/news/transport/rtas-news-command-centre-starts-operation-in-dubai
To see the Dynamic3Share in action follow this link: https://vimeo.com/200702698